She -- or should I say "he"? -- is back for an encore performance. For the ninth time in the past decade, our dear sister Sheila F. Buckmaster transforms into the true drag king she really is and is enjoying her role in the festivities of Carnevale di Venezia dressed up as her lifelong hero Charlie Chaplin, with whom she shares the same birthday, April 16.
For most of the year Sheila serves as senior editor-at-large for periodicals such as National Geographic Traveler and the slick house organ of the Global Business Travel Association. But right now the New York City native has taken to partying and courting the belles dames of the haughty and naughty social, cultural and Dionysian scene at Carnevale that is taking place until Feb. 12 in the most beautiful faux-gay city in the world, Venice, Italy.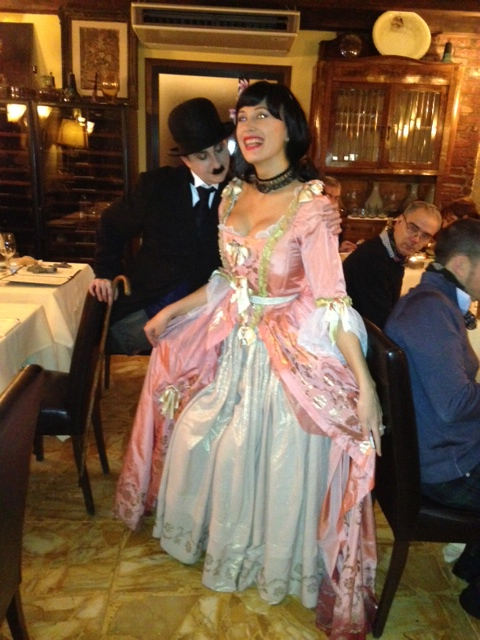 As you can see, Sheila's Charlie Chaplin resembles a vampire right out of True Blood who wants to drain blood from the décolletage of this Russian babe. (Photo courtesy of Sheila F. Buckmaster)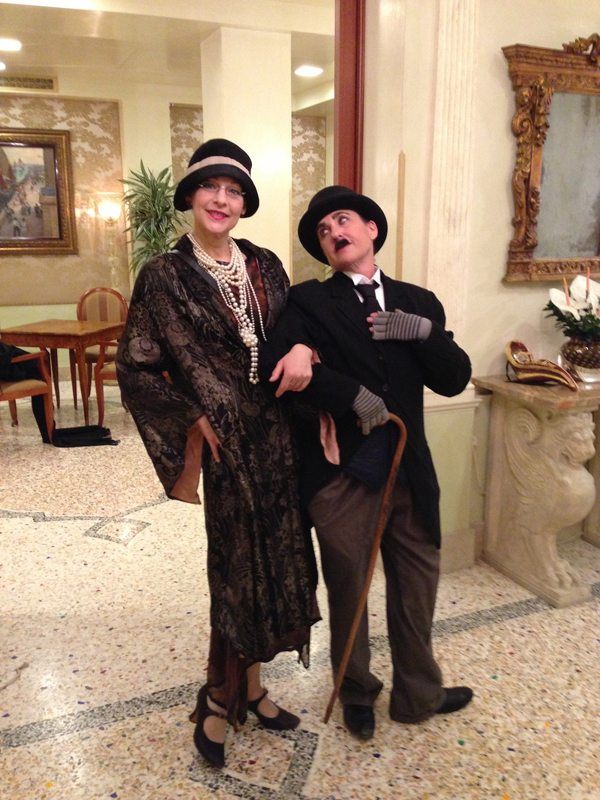 Even though Charlie is a tramp, Sheila is a creature of luxury. Therefore she chose to stay at the Hotel Londra Palace with another woman of a more appropriate era. (Photo courtesy of the Hotel Londra Palace, Alain Buffo, General Manager)
I can hardly wait to join her in next year's festivities. What shall I wear? Hmm, my husband says I should just go as a daddy bear!