Republicans could learn a lot from the U.S. Olympic team.
There is a saying in politics: when your opponent is in a free fall, get out of the way. It is one of Washington's great delights, in fact, one party watching the demise of another party or another politician. Some might call this a natural competitive instinct; after all, we all want to win.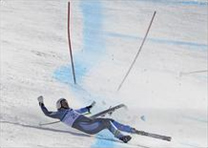 And yet, anybody who saw Lindsey Vonn's spontaneous reaction to seeing her fellow competitor and potential gold medal spoiler Anja Paerson in a literal free fall saw something special about Vonn's character, and about the true nature of healthy competition. Paerson was not an idle threat to Vonn's lifelong dream; she is a five-time Olympic medal winner herself. Vonn must have been rooting for her to be slow out of the gate, to go wide on a turn - anything to lock in that gold medal for Lindsey and for the U.S.A.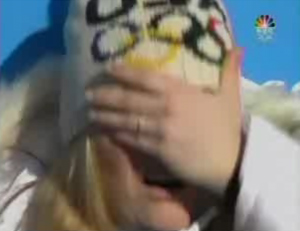 And then, on the last jump, Paerson fell - a big, horrifying fall down the hill that ripped off her skis and sent her bouncing toward the finish line.
Seeing the fall, Vonn didn't smirk. She didn't feign shock. She didn't even remain stone-faced. She gasped, just like the rest of us, and mouthed "oh my God," just like the rest of us. She wanted to win, but she didn't want to see her competitor wounded or permanently out of skiing competitions.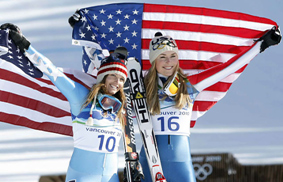 And look at America silver medalist Mancuso pictured with Vonn following the race. She doesn't begrudge Vonn's gold, she embraces the competition, knows she did her best and understands she will soon get a forum to compete again.

And then we went to the Olympic snowboard cross - four racers wedged onto one track, knowing that two will be eliminated in each round. At the end of each run, every single race, we watched the racers congratulate one another regardless of their finish. We couldn't hear them, but we could imagine the "awesome run, dude!" or, for the really special performances, "f--king awesome run, dude!" always followed up with a handshake or fist pump.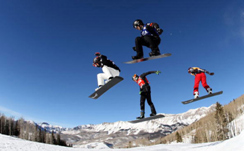 And these aren't the perfunctory handshakes that you might see professional golfers exchange after a round of golf. There is sincere admiration for the risks riders and skiers take. Almost every athlete seems to recognize his or her larger duty to the integrity and the spirit of the sport, to acknowledge and appreciate the success of an individual's great performance because it elevates the whole sport.
Imagine that making laws is a competition among two nations, Republicans and Democrats, and the teams are made of 313 Democrats and 219 Republicans. How would they behave if they were like our Olympians? If their goal was, ultimately, to create the best possible conditions for competition and have everyone compete at the top of his or her game - may the best ideas be adopted, may the best bills be passed, may the best team win? They would know that passing legislation is the same as sharing the podium together.
Instead, as the head of one nation sought to articulate his vision for the upcoming year, an opposing team member shouts "You lie!" in the middle of competition.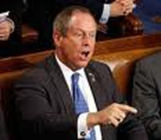 Imagine Lindsey Vonn heckling her competitors from the sidelines! When asked by the head of one nation to join a discourse about addressing the national debt, as President Obama has done with the proposed Fiscal Responsibility Commission, would the other team decline and go as far to disparage retired members from participating? U.S. Olympians wouldn't. Imagine Shaun White's competitors withdrawing from the snowboard halfpipe competition, simply because he is introducing a difficult new skill to the sport.
Our politicians should take some cues from America's skiers and snowboarders. They should loosen up, embrace the competition of ideas, reject the notion of "no", understand that everybody on the medal stand should be proud and - in the words of Shaun White, American role model - bring a little "Shake 'n Bake" back to our national political discourse.