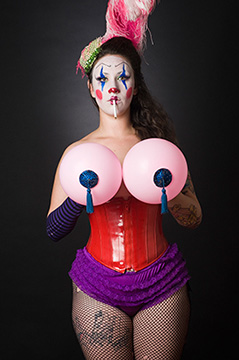 Ok, here we go... Fuck!!!! I'm in my '60s! I really don't really have a problem being 60. It's just that a 20-something, Emma Koenig, has a blog titled, Fuck! I'm in my '20s. She is one of the voices of the newly reinvented 20-somethings and I am the self-appointed voice of the modern, reinvented 60-somethings. I guess I felt the need to compete for the spotlight.
A story in the New York Times by Penelope Green said Ms. Koenig's new book, F*CK! I'M IN MY TWENTIES, will be sold at Urban Outfitters, the 20-somethings' go-to lifestyle emporium. I'm glad she warned me. Are they going to start carding at the door? Anyone over the age of 30 is not allowed in? Listen to me, I sound like a 60-something! I then started to wonder what the equivalent was of a 60-something go-to lifestyle emporium. A store stocked with books like the one by the late Nora Ephron, I Feel Bad About My Neck, in one corner and Betty White making personal appearances in the other?
Last week, my husband, the photographer, shot two 20-something beauties in our home/studio. I found myself saying fuck a lot under my breath. Boy, am I glad I am not in my '20s anymore. What drama. One of the beauties told me that a very famous magazine fashion editor, whose name I can't divulge, tried to have her fired from the trendiest restaurant in the meat packing district because she had an arm load of tattoos. The beauty very proudly told me, "She said I was white trash." I can see the cultural divide widening even more. I didn't know that was something to aspire to. What I learned about this 20 something beauty that day, was that she is a dancer, stylist, caterer, waitress, serious actress, dramaturgist, performance artist and burlesque performer. Now I know why she was so cranky.
Damn, these 20-somethings are all over these days. Watch the HBO show Girls: They make unemployment look sexy. What do we have, Leeza Gibbons show, My Generation, on Public TV? BORING! Am I alone in not relating to AARP?

What's more of an assault is that they are taking over the reinvention spotlight, which was the one pathetic thing that was uniquely ours. We're supposed to be the reinvented generation. Everyone seems to be exploring the 20-somethings neurosis. Hey, we're neurotic too! I have an idea for a cool quirky HBO show. I combine the neurosis of the 20-somethings with the neurosis of the 60-somethings. We are roommates in Williamsburg where we work in a cool café, share clothes, share boyfriends, share analysts. Another idea I have is a short film, a "walk-off" a la Zoolander, the movie that spoofs the model industry, featuring 16-year-old fashion blogger, Tavi Gevinson and 90-year-old Fashion Icon, Iris Apfel. Now accepting donations.

Last year at this time, my husband and I had a photography show at the Museum of Sex in New York City of Neo-Burlesque Performers. My husband shot studio portraits of each performer and I interviewed them. These women drip with confidence. A confidence that is so seductive you have to wonder, what do they know that I don't? They know how to let it rip. They are smart, talented, creative, and inventive. We all need to take a lesson from these savvy women. I know I did. Burlesque started me on my idea of reinvention. Become a Burlesque performer at 60? Now that's the ultimate reinvention.
Photo of Dottie Lux by Leland Bobbé