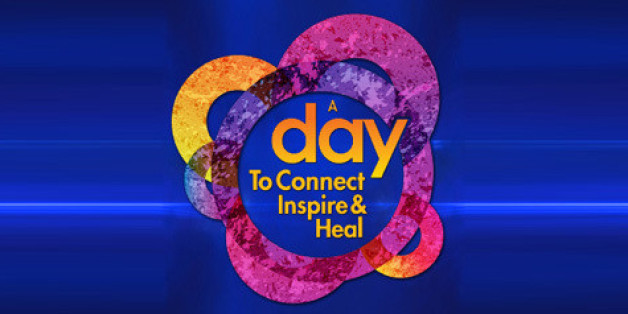 My husband, Phillip, whom most of you know as Dr. Phil, and I have made it our goal to raise awareness about silent epidemics in America. There was a time when certain topics just were not talked about in "polite society." We have been working diligently over the last 12 years to be even a small part in changing that.
To continue the national conversation about how we can put an end to domestic violence, my foundation, When Georgia Smiled, has partnered with Verizon to lead the second annual National Summit for a Dialogue on Domestic Violence: A Day to Connect, Inspire and Heal on Friday, Oct. 3. We have worked extremely hard over the last year to put together a thought-provoking, inspiring day to help all of us continue to change lives.
I think it is interesting that we are meeting at a time when domestic violence is perhaps more in the headlines and on the minds of the American public than any other time in recent history. While no one would wish for it to be vaulted to the forefront of daily conversation in the way it was, we, nonetheless, have an unprecedented opportunity to educate men and women, young and old, about boundaries and alternatives to violence.
Our hope is that with all of us at the Summit and all of you who watch the live stream coming together, we can inspire each other to create new ideas for effective domestic violence prevention. The "whole" truly can be greater than the "sum of the parts." So, all of us "parts" need to jump into this Summit with passion and vigor and with a wide-open mind and a commitment to truly "Reshape the Conversation Around Domestic Violence." We are very proud and excited to kick off Domestic Violence Awareness Month with this meaningful event.
I challenge all of you to ignite a change and be a part of the summit! You can watch the event via Livestream on Friday, from 8 a.m. to 3 p.m. PT. Participate in the conversation by submitting your questions to the expert panelists and moderators through social media using the hashtag #DVSummit14. For each message of hope shared, Verizon will donate $3 to domestic violence prevention organizations. Join the conversation at: voiceshavepower.com.
I hope you will join us so we, as a nation, can raise awareness of existing resources and create new ones to help those who are suffering in silence. To learn more about the Summit, click here.
If you or someone you know is frightened about something in your relationship, please call the National Domestic Violence Hotline at 1-800-799-SAFE (7233) or TTY 1-800-787-3224.
An Exit Action Plan For Leaving An Abusive Relationship
How To Stay Safe After Leaving An Abusive Relationship
For more information on where to turn for help, consult these Domestic Violence Resources.