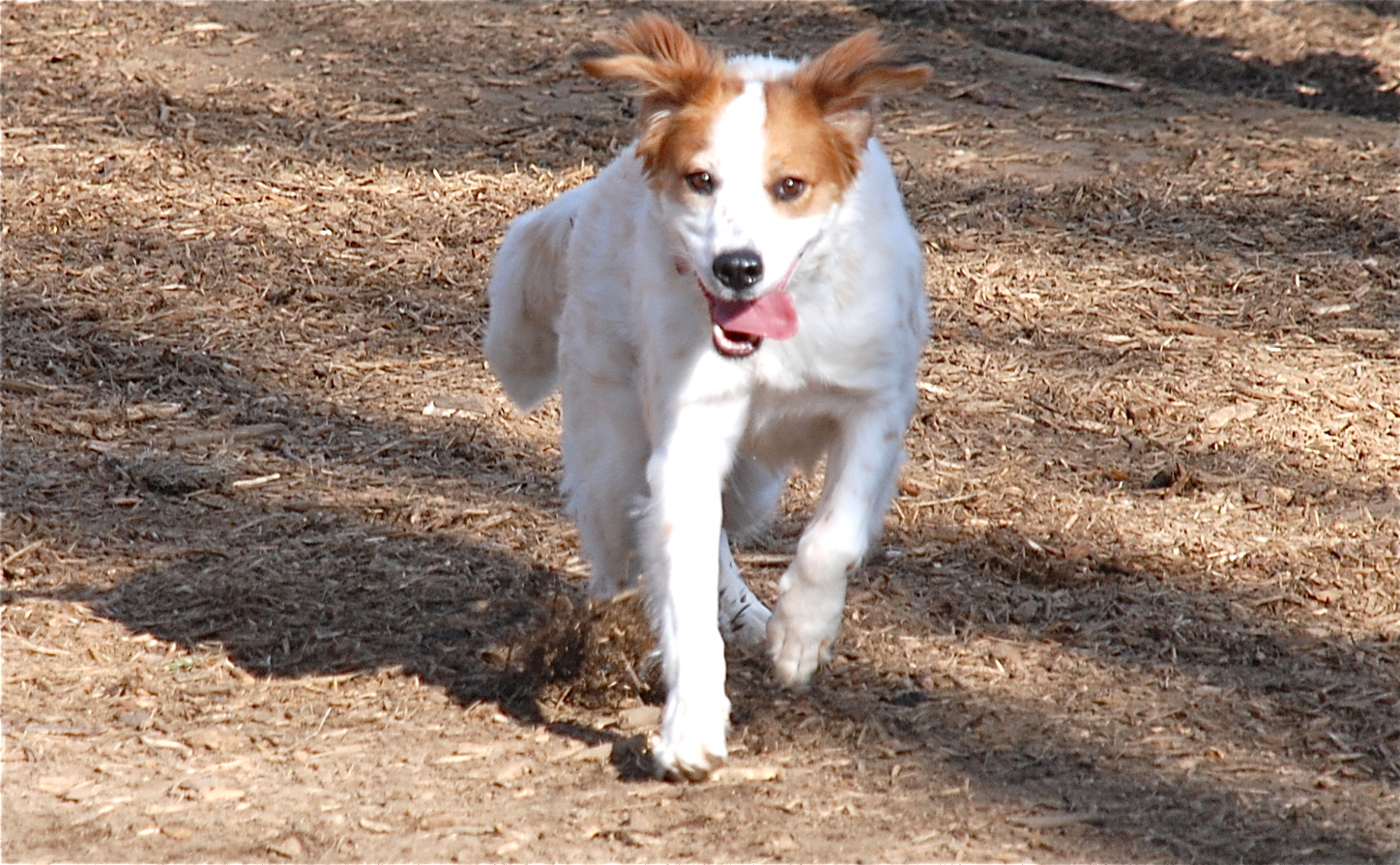 A few months after losing my beloved dog, Moca, of 12 years, I began looking for another companion. A friend who worked with a shelter in Puerto Rico sent me some pictures, and I was immediately drawn to Hope, a year-old mix recovering from an injury it was believed she incurred during her time spent abandoned on the streets.
When I met her, she took a few steps toward me and fell, and then never seemed to fully regain her footing. We thought it was due to her long trip, nervousness and new surroundings, but she didn't improve when we got her home.
Watching her struggle to walk was heartbreaking, as she could only take a couple of steps and fall over. She couldn't even get herself upright from the hardwood floors, dragging herself around the house instead.
While Hope did show signs of injury as the shelter in Puerto Rico suspected, our vet's diagnosis was more dire: she had cerebellar hypoplasia, a neurological condition that caused permanent disability. She would not get better.
If Hope's potential was limited, then we had to give her the tools to make the best use of the skills she had.
A small sock with a non-skid surface helped her walk on the hardwood floors, and a dog boot stabilized her for outdoors. After a couple of tumbles down the stairs, we got on hands and knees and manipulated her legs up and down so she could better understand the movements. The right motivation came when the cat ran downstairs for refuge during a game of chase!
Unexpected mentoring came from Sunny, the dog sitter's own mixed breed with hip dysplasia. The two canines spent a week together and Hope learned all of Sunny's tricks on how to overcome a physical limitation.
Hope has been with us just five months and the progress has been amazing. There is still evidence of her neurological condition, but she has figured out ways to compensate and gained confidence in her unconventional methods.
Hope is now a regular at the dog park, running and playing with the pack, albeit for limited lengths of time. She chases the ball in the yard and the cat up and down the stairs. She can even jump onto the bed, couch and into the back of the car on her own.
While we may have taught her how to live a dog's life, there's a lot more that I learned from her. Whether working with pets or people, there are some basic principles:
Pay attention to what your people need and work to get them the appropriate resources.
The right environment can make a big difference. Hope would have never gotten better among 150 dogs in a shelter, but she thrived with one-on-one support.
Find incentives to get the required outcomes.
Peer mentors can sometimes achieve what supervisors can't.
Confidence begets confidence. If your team feels like they let you down it will become a self-fulfilling prophecy.