We've been blogging our 2010 predictions, but the following aren't our own. They come from Rosaline Heijl, a green-focused realtor and blogger from Austin, Texas. (Reading all the predictions that experts are making for the coming year, I can't help but smile. They're talking about all the stuff we've loved at Natural Home for more than a decade.)
Here are five of Rosaline's 2010 predictions (with a little back talk).

1. Americans will make their homes more energy-efficient.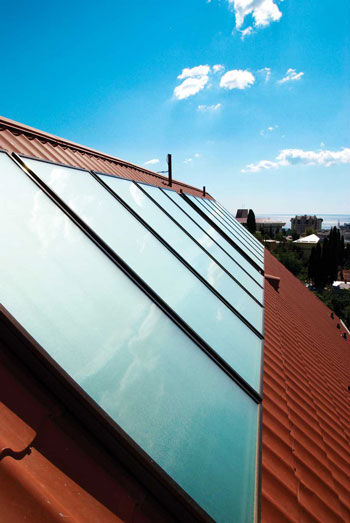 On average, solar water heating systems reduce water heating bills by 50 to 80 percent, according to the Department of Energy. Natural Home Archives.
We suggest they start by conducting their own home energy audits. They may need a big-ticket item such as a reflective roof or a tankless water heater, or they may just want to take small, inexpensive steps to reduce their heating bills.
2. We'll become more aware of the toxins in our homes.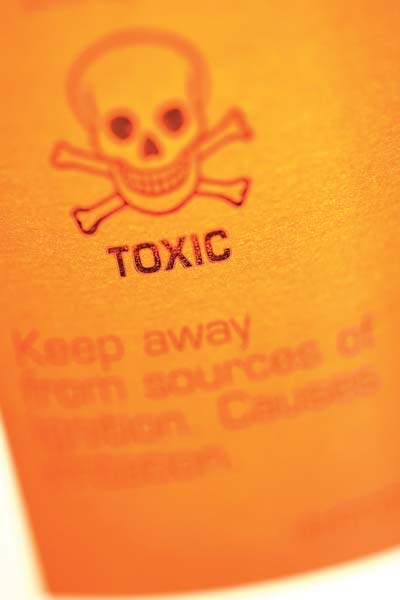 The first step toward a toxin-free home is reading labels on cleaning and other household products. NH Archives.
We've preached a little in the past about the perils of PVC and the toxic chemicals in traditional paint. All kind of scary. The good news is, cleaner indoor air can actually be a breeze. Here's to good, clean living.
3. We'll seek cleaner energy alternatives.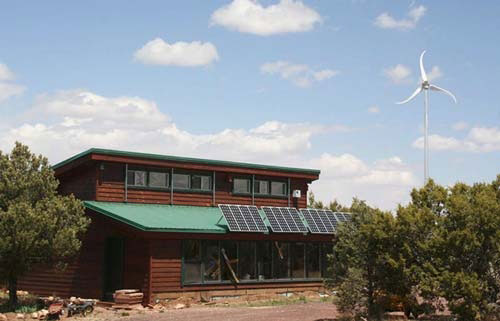 More Americans want alternative energy systems such as wind and solar for their homes. Photo Courtesy Skystream.
The Obama Administration's promoting clean energy, and Americans seem to want it. Lucky for us, our alternative energy options are expanding. Installing a renewable energy system at home can be pricey, but tax credits offered under last year's federal stimulus plan can help fund your investment.
4. Houses will get smaller.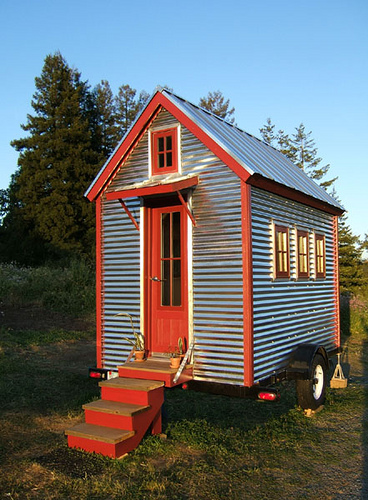 This ready-made 65-square-foot home costs $37,000. Photo courtesy The Tumbleweed Tiny House Company.
Amen, brothers and sisters. We love smaller homes. We kind of have a thing for tiny houses. And thanks to our friend and frequent contributor Sarah Susanka, we know how to live comfortably in them.
5. We'll rip up the carpet.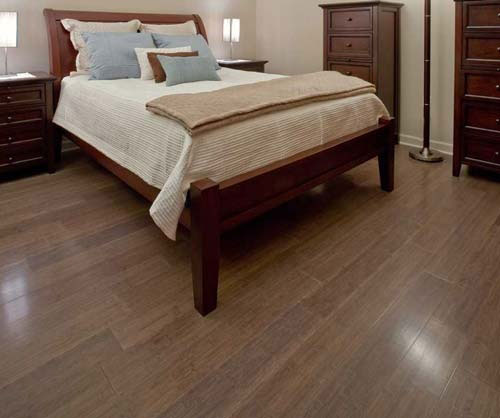 Hard-surface floors such as cork, stone and bamboo will replace carpet. Photo Courtesy duro design.
Well, finally. For years we've been warning homeowners that carpet outgasses toxins, traps dirt and dust mites and pollutes indoor air. Americans are getting it. They're buying more hard-surface floors such as bamboo, cork and stone.