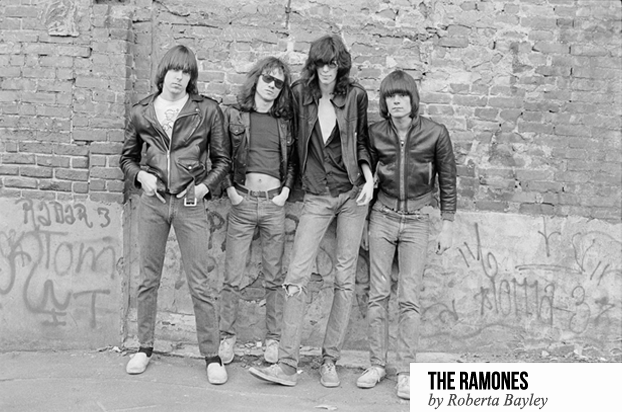 Punk fashion was the theme of the 2013 Annual Costume Ball organized by The Metropolitan Museum of Art's Costume Institute. It's one of New York's most coveted tickets. But if your invitation never arrived in the mail for some mysterious reason, we hope you didn't throw yourself down on a broken bottle of glass in protest. We cordially invite you to behold some of the best punk photography -- and punk fashion -- assembled anywhere.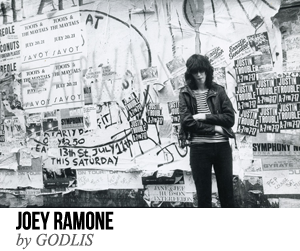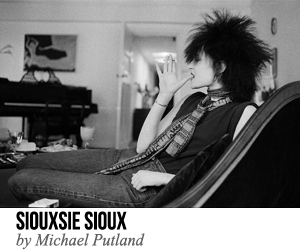 Rock Paper Photo features work by the genre's leading photographers including Roberta Bayley, Danny Fields, GODLIS and Steve Emberton. You can purchase images on display at the Met's related exhibit -- "Punk: Chaos to Couture" -- as hand-signed limited editions. No admission necessary.
Lighting up fans from the gritty club stages of New York, London, San Francisco and Boston, punk artists played perfectly to the cameras as well. Joey Ramone and Deborah Harry, for example, spent an entire day in the summer of '77 on a multiple-location shoot around the city for Punk magazine's sci-fi send-up, "Mutant Monster Beach Party" issue. Roberta Bayley, who also worked the door at CBGB's, documented the outing. For the cover of the band's self-titled first album, her friends, The Ramones, selected a shot she had originally taken for Punk over the work of a "professional" photographer hired by the label.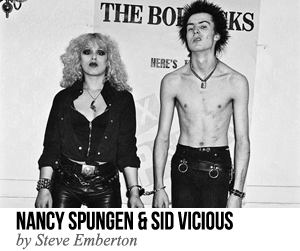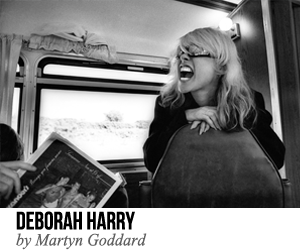 The Met exhibit, which opened May 9, makes extensive use of photography as it examines punk's impact on high fashion from the early '70s through today. No wonder, really. Even in their chaos, the carefully managed images of artists like The Sex Pistols raised the currency of photographers as chroniclers of the moment, and the movement. See for yourself at Rock Paper Photo and check out other great work by Ian Dickson, Martyn Goddard, Deborah Feingold and Michael Putland. You don't even need a ticket.