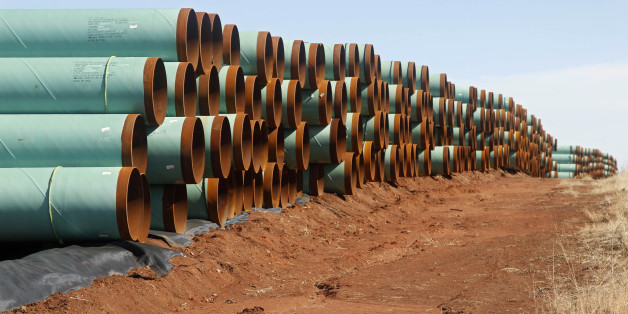 This blog and video first appeared on NRDC Earthwire.
Despite a promised veto from President Obama, the House passed a bill on Friday to authorize the proposed Keystone XL tar sands oil pipeline. As Republicans and Democrats battle out the climate and economic consequences in Washington, the concerns of First Nations members 2,000 miles to the northwest -- whose health and livelihoods would be severely compromised by increased tar sands production -- seem largely forgotten.
The pipeline would bring more open-pit mining, refining, and toxic tailing ponds to Alberta's boreal forests, a place that the Athabasca Chipewyan and Fort McKay First Nations have called home for millennia. The Athabasca River watershed is a region of unrivaled beauty, but in this short video, local residents reveal how massive amounts of pollution from mining operations are contaminating its land, water, and people. Studies have shown that every day, millions of gallons of poisonous waste leak from tailings ponds into the Athabasca, a waterway that flows right through these First Nations communities.
The dirty, low-quality crude coming out of the tar sands will affect the world with its carbon emissions. But we should keep in mind that its impact will hit in Alberta first--and hit hard.