It seems that the marriage between celebrity and museums is on the verge of taking its first casualty if the upcoming 'Yoko Ono: One Woman Show, 1960-1970' at MoMA does not prove to be a rotund success. At the center of the controversy, there is star-curator Klaus Biesenbach whose career is in danger after a succession of curatorial failure which culminated with Björk's monographic exhibition.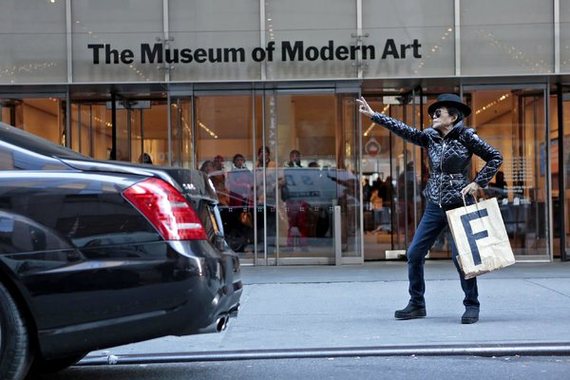 Yoko Ono claims to be one of the pioneers of performance art but the truth is that her art is a conflation of 'ready-made' indexicality and a projection of her own persona into that same indexicality. For decades Yoko Ono has not truly been taken seriously as an artist. Derivative of Marcel Duchamp and unwilling to go to the physical extremes explored by the younger Marina Abramovic, Yoko Ono's career is slightly monotonous and lazy. In fact, the only reason why Yoko Ono has been accepted as a canonic artist is because of her celebrity status and eccentric (thumbs-up-peace-and-love) persona.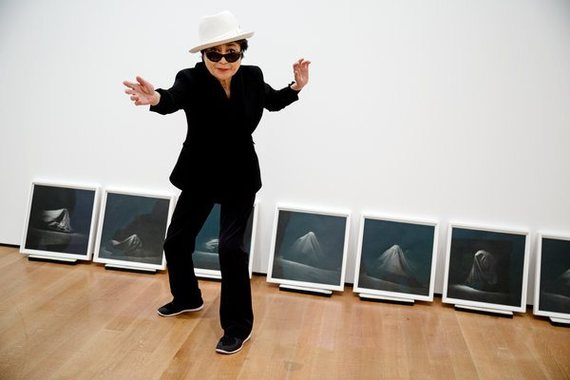 Opening on May 17 in one of MoMA's sixth-floor galleries, her show should be considered as one of the major events of the museum's summer season. On display will be more than 100 vintage works -- and in a few cases, facsimiles -- that represent the heyday of Ono's first career in art, long overshadowed by her better-known image as pop-culture icon after her marriage to John Lennon.
According to Biesenbach, this is the case because for "Yoko Ono in the '60s was a historically important, groundbreaking, influential artist, working in London and Tokyo and New York'. Her achievements as an artist have been 'nearly hidden by her fame; we want to uncover it.' But what makes Ono's conceptualism as relevant as to dedicate a whole floor to it? Why her and not other far more relevant conceptualist practitioners?
Yoko Ono has constructed artistic identity as a 'radical artist'. But if this is the case why giving a show to her before a long overdue one to Fluxus. Fluxus was a radical cultural tribe that coalesced around George Maciunas in 1961. In Fluxus a kind of art fuelled by a conflation of performance and anti-objectualism was created by the likes of Alison Knowles (whose most famous work was the simple act of making a salad) and George Brecht (one piece of his "music" involved pouring water from a height). When asked about Yoko Ono's status as a Fluxus artist, the 82-year-old Alison Knowles said that Ono never quite espoused the collaborative ideals that defined a true Fluxus member. So why has Biesenbach decided to give her and not Knowles a retrospective? What is Biesenbach's agenda in his rather eccentric presentation of conceptualism at MoMA? Is it just about his lust for celebrity? Not quite.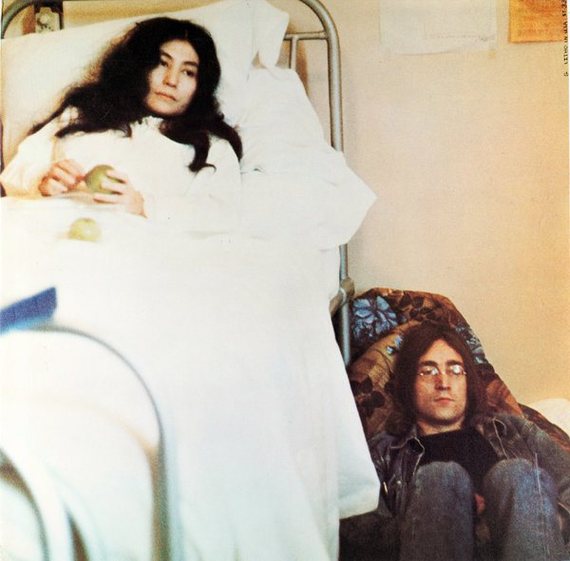 The thing is that MoMA has, so far, ignored Fluxus' legacy and one of the few Fluxus works it purchased was a book by Yoko Ono called "Grapefruit," published in 1964. It is a kind of how-to guide for her art, presenting "instructions" for many of the works she will be showing at MoMA -- "Painting to Be Stepped On" ("leave a piece of canvas or finished painting on the floor"), "Touch Poem for a Group of People" ("touch each other," as visitors will do in a designated space at MoMA) and, of course, "Smoke Piece" ("light canvas or any finished painting with a cigarette at any time for any length of time"). This is not foreign to the kind of curating that Klaus Biesenbach and Hans Obrist Ulrich have been trying to canonise both at PS1 MoMA and at the Serpentine Gallery in London. In fact, Hans Obriest' Do-It-Yourself book is, almost literally, plagiarised from Fluxus.
It is from this point of view that I find it relevant to ask whether this sudden canonisation of Yoko Ono at MoMA is part of the curatorial 'artistry' that celebrity curators like Biesenbach and Obrist Ulrich have been trying to claim for themselves? So is Yoko Ono the vortex that might transform celebrity curators into creators?
Of course, this might happen in the media because at the exhibition there won't be much to show. Upon arrival, visitors to the MoMA exhibition will encounter her 'Apple' (1966) which is a ready made object composed of a 'perfectly normal Granny Smith, shiny, green apple'.  This 'object' would have had a different meaning were it made after the appearance of Apple Inc. But in 1966, it is a bad allusion to one of Marcel Duchamp's ready mades. Then there will be objects from Ono's 1961 show with Fluxus, reproduced as facsimiles because the originals have mostly been lost. The centrepiece of this show will be the re-enacting of her performance 'Cut Piece' which Ono first staged in Japan soon after her post natal depression. The work required the audience to snip of her clothes with scissors. After Abramovic and Björk, Biesenbach's endorsement of Yoko Ono's career over Fluxus reveals a particular taste for woman's victimhood. I wonder whether Biesenbach's taste is shaped by an Aedipical drive that makes all women detached, authoritative, slightly clownish and on the verge of a nervous breakdown.