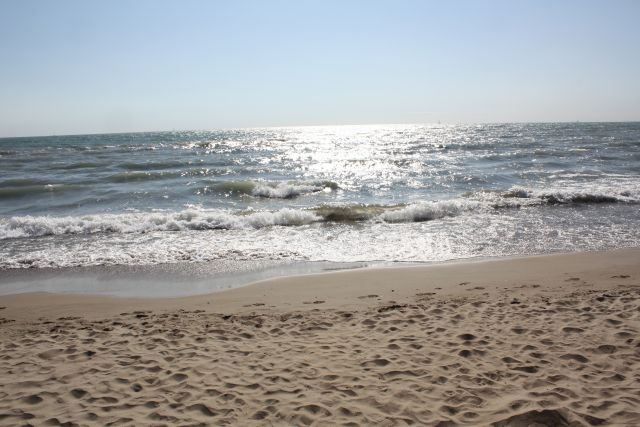 Shedd works locally to protect its own backyard -- the Great Lakes, and issues related to fisheries in the region. (Image credit: Shedd Aquarium)
October is National Seafood Month, making it a great time to celebrate sustainably managed fisheries in the Great Lakes. Sometimes, when we talk about sustainable seafood at Shedd, people wonder why we include the Great Lakes. After all, when people think about seafood, images of fishing boats along the Atlantic or Pacific coasts often come to mind. Yet the Great Lakes are home to venerable commercial fisheries and a thriving aquaculture industry, which offer distinctive flavors found nowhere else.
Sustainable fish are those that are abundant, well managed, and caught or farmed in environmentally friendly ways. Here in the Great Lakes, we're fortunate to have several fish recognized as "best choices" or "good alternatives" by Shedd's Right Bite program, including whitefish from Lakes Superior, Huron and Michigan, and yellow perch from fish farms or Lake Erie. These ratings recognize the forward-thinking management partnerships taking place between tribes, wildlife officials, and commercial and recreational fishers. Working together with binational organizations like the Great Lakes Fisheries Commission, these groups are committed to ensuring the long-term viability of Great Lakes fisheries by protecting the full lake ecosystems that nurture each species from fry to full-grown adult.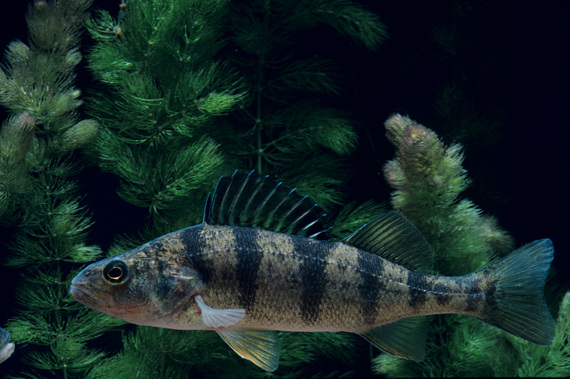 Yellow perch from fish farms or Lake Erie -- one of several sustainable seafood options available in the Great Lakes region. (Image credit: Shedd Aquarium)
Like fisheries management plans, sustainable seafood ratings also change as our knowledge of Great Lakes fishes expands. Right now, the internationally recognized Marine Stewardship Council is reviewing and certifying Lake Erie fishers, and other well-known certifiers (such as Seafood Watch) are undertaking additional Great Lakes assessments in the near future to make sure that Great Lakes seafood lovers have current, consistent information about what's for dinner. In the meantime, if you aren't sure about the status of the fish on your plate, you can download a free sustainable seafood wallet guide from Shedd's Right Bite program.
At Shedd, our research may also feed into the region's seafood knowledge: Postdoctoral research associate Solomon David is studying lake whitefish on Lake Michigan to understand why some of their traditional migrations have returned after disappearing for many years. It's possible that what he learns could help us understand the role that well-managed fisheries play in species recovery -- important information as we face the possible impacts of climate change on our coldwater-loving native fishes.
So the next time you're at your favorite restaurant or at the grocery store, give Great Lakes fish a try. My personal favorite? A good Friday night fish fry with the family. What's your favorite Great Lakes dish?