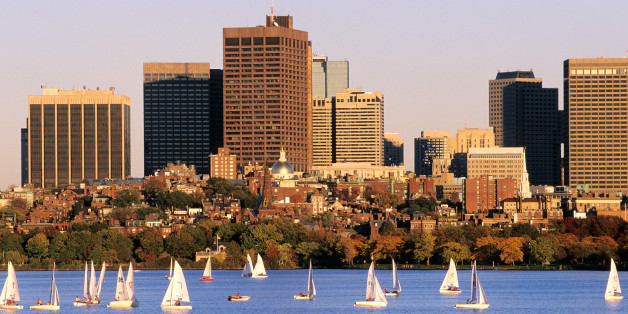 The Hub is all a'twitter about its selection as the United States' candidate city for the 2024 Olympics. Those of us who call Boston home understand why it has progressed so far in the selection process. It has a great sports tradition. It can fulfill its promise in a timely and efficient manner. Yet, the people of Boston are still not sure whether it is a good idea to host the Olympics.
I must admit that I am not sure that it is a good idea. Folks who have studied the economics of the modern Olympics, like Andy Zimbalist, present a convincing case that it makes no economic sense to pour billions into a sports festival that lasts for about two weeks. The Olympics crushed Montreal and Athens financially. If prior experience is a valid predictor, the projected $5 billion price tag for Boston's sports festival will be inflated by many multiples. And if you thought the Big Dig disrupted the City, just wait.
These criticisms are all valid, and those who would lead us down this path have a civic and moral obligation to live within their budget. It is possible to do that. Cost overruns are not inevitable in public projects if progress is monitored and the process is transparent. The movers and shakers in this effort have done a worthy job of convincing the United States Olympic Committee that their budgetary projections are not fanciful. Their plan to use existing college facilities makes sense.
To win the public's approval, however, those who would lead this project must show the permanent payoff. How will the T be improved? How about infrastructure improvements? How will Boston in 2034 be a better place because of the Olympics of 2024?
Opponents of the Olympics proposal raise a fundamental objection to the entire effort. If we had $5 billion we could spend improving Boston schools, transportation and the neighborhoods, we could make our City an even better place to live and work. That is absolutely true. The problem with this argument, however, is that we would not raise $5 billion in public funds to make these needed improvements.
The same arguments in opposition are made in a convincing fashion whenever a professional sports team demands public financing for a new sports facility. Public money should not be spent to make a few wealthy individuals even wealthier. Studies have disproven the claim that these expenditures improve the economic landscape. After construction is finished, few good paying jobs remain. Yet cities would not spend these funds to meet the real needs of their citizens.
There are good reasons to support of Boston's efforts directed towards 2024. Hosting the Olympics will cement Boston's stature as a world-class city. There will be transportation improvements that are desperately needed. The Olympic project will continue to unify the City in support of a common positive goal. Civic pride is a critical factor in economic development. Boston is certainly a Major League city, and the Olympics will only bolster that character.
The Olympic effort is not all good or all bad. The proponents and opponents should recognize that. The International Olympic Committee will react badly both to pure boosterism and unadulterated negativism. It is certainly fine for some (or many) to criticize the entire effort, but good things can come of it. It is fitting and proper to praise our City and the progress it has made.
The aftermath of the 2013 Marathon bombing brought the City of Boston together. "Boston strong" became our watchword and "Boston, the Olympic City" can serve the same purpose and achieve the same goals of unifying, and not dividing, the Hub.