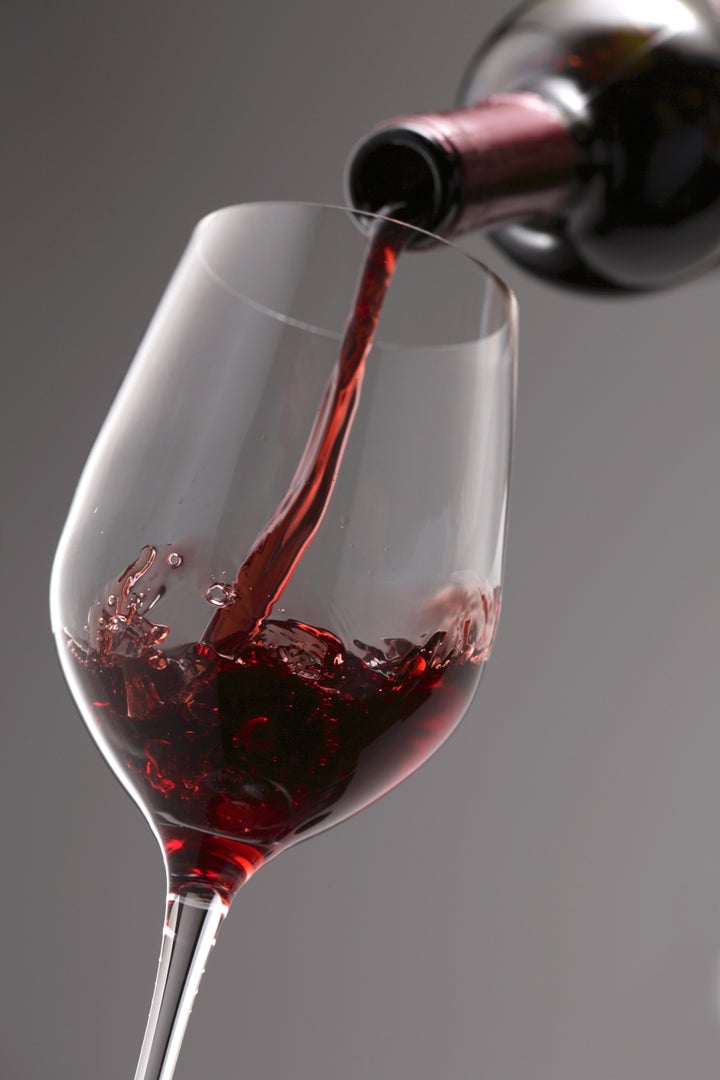 On this election day, 2012, we face an uncommon level of uncertainty. For many in the east, basic needs remain unmet. The economy is flat as we approach the holidays, even with promising October numbers in measurable sectors. And there's the troublesome question of who will be our president for the next four years. Will Wednesday bring clarity to the nation, or will the final vote tally be delayed for weeks to come?
For red wine drinkers, these times demand an unwavering glass. Nothing more, nothing less. Something sure. A bottle we can count on to bolster spirits. A comfort wine we can pour in celebration. A hopeful glass to temper sorrow and disappointment. Wine that will stand alone, which we can count on in the long winter ahead, no matter the outcomes of national and local elections.

As too many options may complicate the field, I've narrowed it to wines from three dependable producers.
Three Wine Company Field Blend - While the 2010 vintage will soon arrive in retail markets, the 2009 is on shelves in Wisconsin. Matt Cline is crafting exceptional old-viney reds from Contra Costa county near San Francisco. Cline cut his winemaking teeth at Cline Vineyards and moved on, with his wife Erin, to establish Trinitas Cellars in 2001. After selling that brand in 2006, he's continued to source and purchase grapes from several old vineyards in Contra Costa and Russian River Valley. While a number of his wines are worth seeking out, Cline's Field Blend is a fine introduction to his style. It's a style of honest fruit -- in balance -- with the added measure of complexity brought by vines nearly 100 years old. The 2009 is laden with compelling old vine Zinfandel, Petite Sirah, and Carignan: Mataro, Alicante, and Black Malvoisie support the lead grapes. The 2010 is a slightly different blend from a cooler year. According to Cline, tasters may notice the higher level of Petite Sirah. Cline says he is a fan of recent cooling vintages and of the ensuing positive effects on grape maturity with less raisining than in hotter years.
What's really exciting about this wine is the story behind it. A man with an uncanny feel for fashioning sumptuous, complex zinfandel takes a position supporting really old vineyards. He works with growers who are committed to the integrity of low yielding, high quality grapes. He makes wines that excite and please for the authenticity of expression. If you can't find the Field Blend, the 2009 Petite Sirah offers a striking mouthfeel and purity of fruit. His stable of Zinfandels deliver variety and satisfaction at basic and single vineyard prices. The wines start at about $15.00 for the basic California Zin. The Field Blend runs about $16-18.00.
Tommasi Rafael Valpolicella Superiore -- If you haven't yet sampled wines from Tommasi, begin here. For a versatile medium bodied red before and during dinner, it's hard not to like this pretty Valpolicella. Sourced from a family-owned hillside vineyard, Corvina Veronese makes up roughly two thirds of the blend. In typical fashion, Rondinella and Molinara comprise the rest. From an estate known for its benchmark Amarone, the Valpollicella is a wine to purchase by the case at about one fifth the price of the former wine. A comfort red. But try a bottle -- as you always should -- before buying the case. This may not satisfy those who always equate mass, high alcohol and significant tannin with quality. There's a pervasive spice and dried herb element to this wine which pulls along the cherry and red fruits. This stood out from the first time I tasted it as the most drinkable of the current Tommasi bottlings, including those from their notable sidebar property, Poggio al Tufo. Whenever I return to Rafael, it brings the same level of delight, always understated with a style that invites a second glass. The wine lists at about $12-16.00 around the country for the current 2010 vintage.
Saint Cosme Gigondas -- Special days like this are a good cause for blowing the dust off the bottle you've squirreled away. While many disagree and will reach for Chateuneuf du Pape, I'll assert Gigondas is the quintessential red wine from the southern Rhone valley. Tonight may be the night for Saint Cosme Gigondas, a wine your mouth will never forget. Possessing the rare mix of savory deep fruit and insistent minerality, St. Cosme's basic version is a must purchase. It's mostly based in Grenache with Syrah, Mourvedre and Cinsault in the mix. These are traditional grapes in most red wine from southern Rhone. We're drinking the 2007 at our place; it's terrific now. The 2009 and 2010 vintages may still be on the market. The wine is becoming increasingly difficult to find in some states; there may be a strong supply at your source. For a completely different wine, Louis Barruol's all-syrah Cotes du Rhone is a juicy, ample bottle worth exploring for the counterpoint it provides to most grenache-based wines from the region. Buy Barroul's Cotes du Rhones for regular fall and winter nights. But make sure to treat yourself to the gratifying Gigondas.
For those of you who own these, pull a cork or two tonight. For the rest who can't find them, it will be safe to substitute a recommended wine from your local merchant who knows the categories.
Take comfort in a sure thing on election night and in the months to come. For as sure as we'll vote again in four years, there will be comfort wines to help get us through the good -- and the difficult -- days ahead.