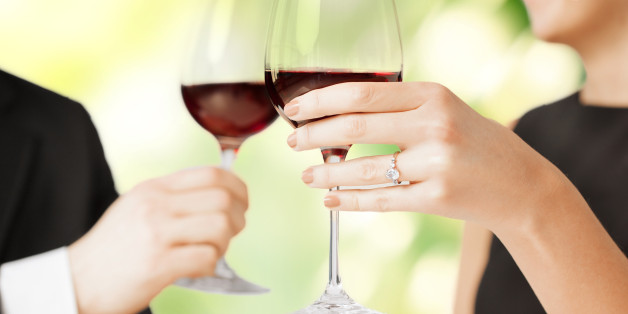 Wine is still one of the most timeless gifts of all, but making a memorable selection can be tough when the recipient sports a profound cellar. By expanding options, here's how to make a great wine-related choice for those who already have all the cool bottles.
Big Bottles - If you know the tastes of the recipient, consider buying big, as in magnum-big or a 3 liter bottle. This will test your budget, but the impact is worth it. Big, beautiful bottles are great for dinner parties, impress on size alone, and are a splurge the practical buyer might never consider. The downside is that interesting, big formats can be hard to find.
A Truly Local Wine - Many wine drinkers won't have access to bottles from non-traditional growing regions in the United States. If you support efforts of wineries outside California, Washington, or Oregon where vines are owned, tended, and where the wines are made, celebrate the efforts of those regional vignerons when you can.
A Milestone Vintage Bottle - Procure a bottle or two from a vintage of significance. Signposts like the year you met your friend, your boss offered you a position, or for the year your recipient's first child was born. By vintage year alone, the bottle will take on a special luster.
The Exact Glass You Used When You Last Shared Wine - Not creative enough? Many wine drinkers are picky - very picky - about the goblets in their cupboard. If your gifts run to the practical, wrap up a four pack of the pal's house glass. They always break and backups are smart, especially for those who like to play host. And it shows you pay attention to the details which enhance wine.
Fish, Game, and Vegetables - Admittedly too rustic for some tastes, the gift of authentic wild food from the person who obtained it is perfect for the right wine lover. Wine lovers are often foodies and - in my part of the country - routinely build everyday meals around fresh garden produce and wild game. A winter's supply of garlic or parsnips, or a few meals of wild caught trout can be among the most satisfying gifts we can share.
Homemade Bread - A baguette or two, from your oven, lovingly crafted, because you can do it and because you know you can't gift them anything wine that can possibly impress.
Buy, bake, and harvest gifts for wine-lovers on your list. And then clink glasses to the joys of winter and friendship.