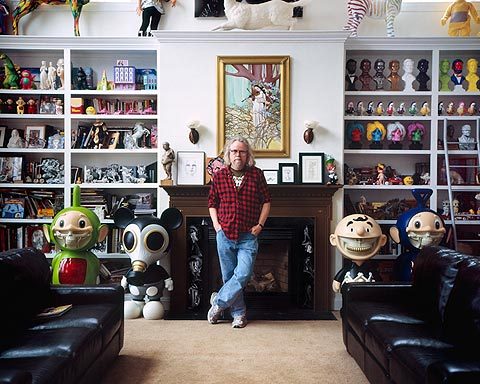 I was that boy who dreamed of digging holes to China in my backyard, where every blade of grass became a green army soldier laid low by an advancing plastic horde of Cowboys, Indians, and assorted disposable heroes. And now I conjure my eight-year-old self to help me remember what he saw so that I can make it for him: Imagination in return for the skills to render his vision. I call it stealing candy from my inner child.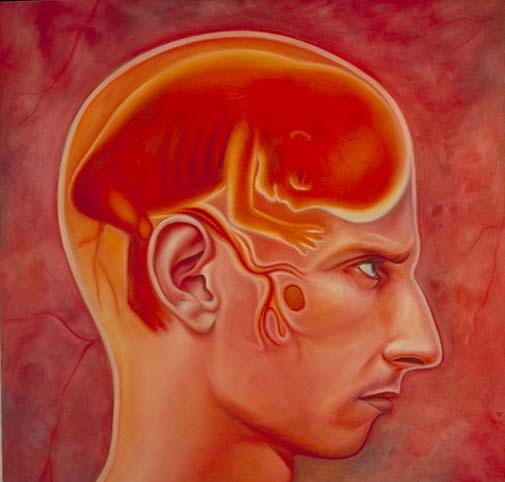 My art gives voice to my many fractured alter-egos and constructs a multi-layered universe where complementary characters spin through the color wheel, separating and synthesizing into one cohesive personality. They are both children and men, infant and hulk, awed and anxious, marching to war wearing helmets emblazoned with peace signs. Their wide grins expose pieces of skull, reflecting death in their joy. They are common pop culture kitsch objects, deconstructed and reborn as my own avatars. They are the flowers of my mother's garden, growing wild in the extraterrestrial landscape of her heart, where the contours of memory are surveyed by fellow travelers at the crossroads of chance.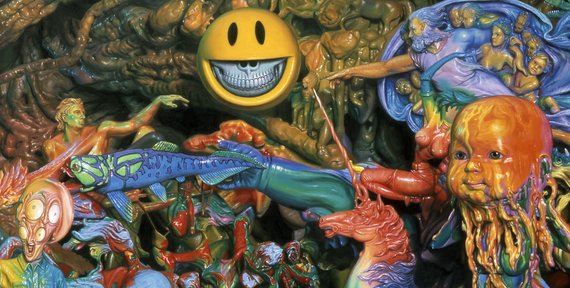 My paintings are pop dioramas of fear and appetite, aspiration and rage. And within these secondary- colored landscapes, my arsenal of characters live and die. My Rabbbit represents the proletariat, as rabbits have traditionally been used in art by such people as Joseph Beuys. But mine is an alien rabbit, equipped with a third eye yet still nervous, jittery and in the end, food for cosmic wolves.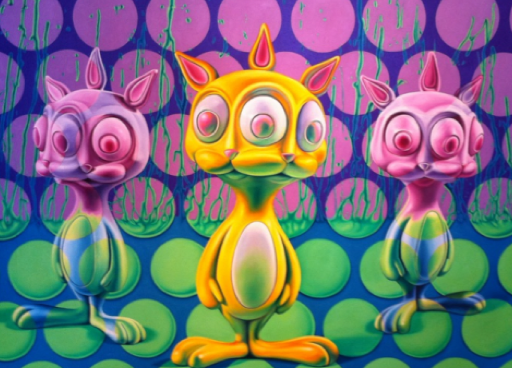 My cowgirl tends to evoke strong reactions in people, who find her funny and more than a little disturbing. I think of her as the spokesmodel for genetic modification, and in her I'm exploring the connections between food and sex, the literal sustenance and the sexualization of mother's milk.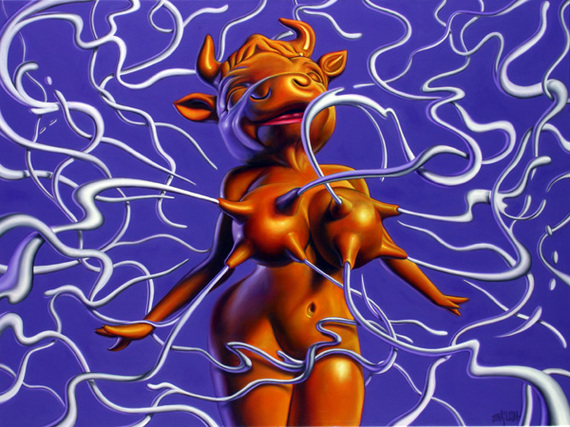 The Combrats are a feral group of doe eyed, runaway, militaristic, dinosaur riding clowns.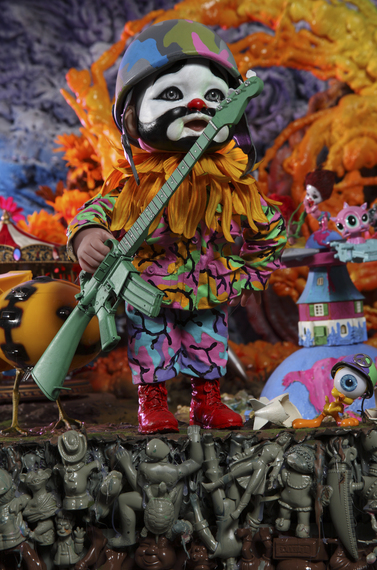 The Snappers are slow moving antagonists of a destructive, hyperactive culture of planned obsolescence.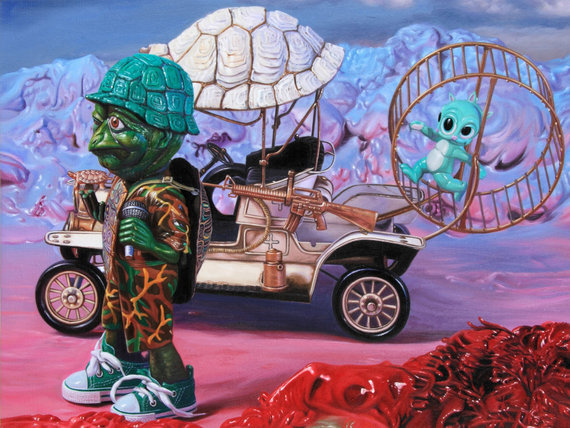 The Wolves are resentful, self-aggrandizing dethroned inhabitants of a world they once ruled. The sheep are a cult-like tribe that clings to their self-styled spiritual creationism.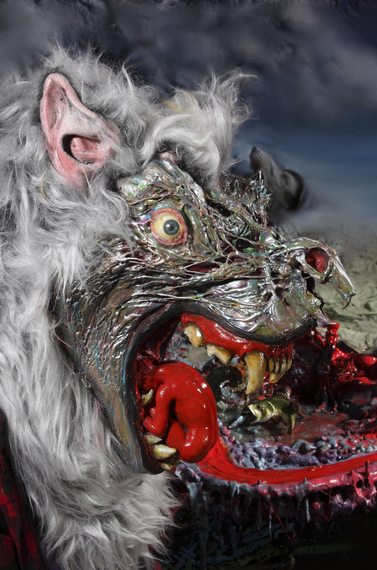 The Quacks are ambitious, lovable charlatans and creators of quack, the drug that makes you believe anything you think.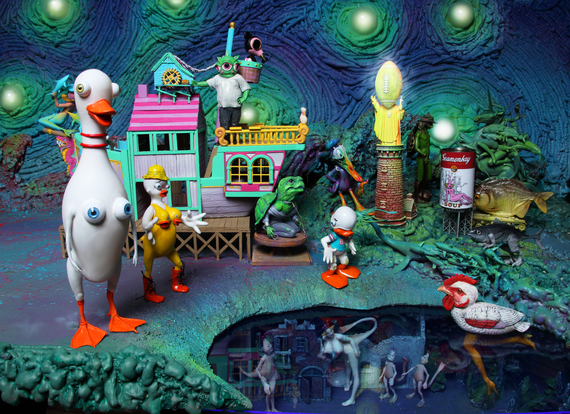 The Buddha Burgers are a family of supersized proponents of fast food and unbridled consumerism.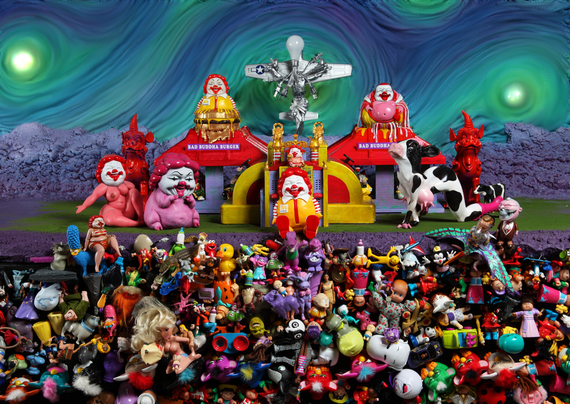 We all live in a place called Popagandastan, a midcentury infantopolis somewhere down an inter- dimensional rabbit-hole, where our oversaturated souls no longer distinguish political realities from pop culture contrivances, and where little boys dig holes deeper than they know and the old guy waits at the door for his shipment of toys from the factory in China.