Florida Democrats -- accustomed to being in the political spotlight since 2000 when they believe they really elected Al Gore President -- are getting used to be playing second banana -- still clinging to the hope they will play a major 27-electoral-vote role in an Obama 2008 victory but vastly confident that they -- for the first time in many years -- will elect a Congressional delegation with a huge state-wide victory.
Karen Thurman, of Orlando, the State's Democratic party chief, is among the main cheerleaders, despite the fact the Florida delegation to the Denver nominating convention goes to the Mile High City with only half a vote per delegate and being housed in suburban hotels far from the convention action at the downtown Pepsi Center, which will be near housing temporarily occupied by early Obama victory states.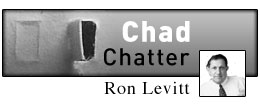 Nevertheless, there is a whole lot of confidence among the Florida Denver-trekkers, anxious to show the nation (and their home base) that the Sunshine State could pick up as many as seven Congressional seats in November. A variety of polls and election sampling are being cited for the buoyancy.
Meanwhile, Sen. Barack Obama's Campaign for Change opened its Florida headquarters to the public this week. Central operations and senior staff members for Obama for America and Obama's Campaign for Change will be based in the office, which is located at Tampa's Ybor City neighborhood. Florida Campaign Director Steven Schale will lead Obama's efforts in the state.
The Campaign for Change is a project of the Florida Democratic Party, led by top staffers who will work to harness the enthusiasm of Obama's grassroots-level supporters and organize them in communities across Florida -- "neighbor to neighbor, friend to friend and colleague to colleague" -- working for the benefit of Democratic candidates up and down the ticket.
The location of the headquarters in the old-fashioned, historic Latino neighborhood, was significant, staffers are telling everyone. The latest polls among Hispanics in Florida from the latest Quinnipiac University swing state poll taken on June 18 show a slight edge for Obama but 8 percent "undecided."
But, as close as the presidential poll is, in at least seven key contests playing out across the Sunshine State, Florida has emerged as the top battle ground for House races in the 2008 election cycle.
According to Eric Jotkoff, Democratic State Headquarters Communications Director, today Democrats in key Congressional races have announced that their campaigns have raised more money than Republican incumbents. Combined with the fact that new voter registration numbers show an overwhelmingly large swing towards the Democratic party, "these figures prove that Democratic momentum is sweeping the state heading into the height of campaign season."
"With at least seven key campaigns, Florida has emerged as the top battle ground... And now, many of our Democratic challengers have once again out-raised their Republican opponents. It's not rocket science -- it simply proves that Floridians are fed up with the Republican party and will do what it takes to bring change, by electing Democrats in November."
Miami Republican incumbents fared particularly poorly, being out raised by all three Democratic challengers. Former Hialeah Mayor/Democrat Raul Martinez raised more than $600,000, compared to GOP's Lincoln Diaz-Balart's $481,558. Democrat Annette Taddeo raised $321,000, as opposed to Ileana Ros-Lehtinen's $300,929, and popular former Miami-Dade Dem party leader Joe Garcia raised $513,049 against Republican Mario Diaz-Balart's $392,103.
Even in the critical I-4 corridor of Central Florida (crisscrossing Orlando to Tampa), Republicans are showing signs of weakness. Last week, it was reported that Suzanne Kosmas out raised the GOP's Tom Feeney for the third quarter in a row and has $140,000 more cash on hand than Feeney. "Now we learn that Feeney was forced to spend $45,000 on legal bills last quarter because of his ties to convicted felon Jack Abramoff," Democrats bragged.
Adam Putnam, a top member of the Republican leadership, admitted that his fellow House Republican Ric Keller is also vulnerable, and the numbers agree: Keller was out-raised by the combined total of his opponents by nearly $70,000.
"We have out-registered Republicans by more than 100,000 new voters since January," said Jotkoff, "And our phones have been ringing off the hook with people wanting to volunteer. Floridians are enthusiastic about the change that the November elections are going to bring."
Big oil has also played a new role in the election year battle, Lifting a ban on offshore drilling will not bring down gas prices or solve the nation's addiction to oil, California Gov. Arnold Schwarzenegger said Thursday, rebuking a proposal supported by his party's presidential nominee and his host, Florida Gov. Charlie Crist.
Politicians have been throwing out all kinds of ideas in response to skyrocketing fuel prices, from rethinking nuclear power to allowing offshore drilling, Schwarzenegger said at a climate change summit hosted by Crist.
"But anyone who tells you that (offshore drilling) will bring down our gas prices immediately or anytime soon is blowing smoke. America is so addicted to oil that it will take years to wean ourselves from it. Finding new ways to feed our addiction is not the answer," he said.
Dems say that the comments highlight the distance between Schwarzenegger and Republican nominee John McCain on energy policy. The governor spoke at an energy panel with McCain in California on Tuesday, but he didn't mention drilling.
And while Crist and Schwarzenegger have worked together on addressing climate change, Crist recently changed his mind to support offshore drilling. The Florida governor has been mentioned as a possible running mate for McCain, but says his change of heart has more to do with the economy.
Meanwhile, Floridians prepare to head to the Denver convention -- assured of a big lead in Congressional support, a keen hope that Florida will once again go blue, and mindful that even half a vote per delegate in a distant suburban hotel (mild punishment for having an early primary), will still put them in the action line of delivering a huge chunk of electoral votes in November.