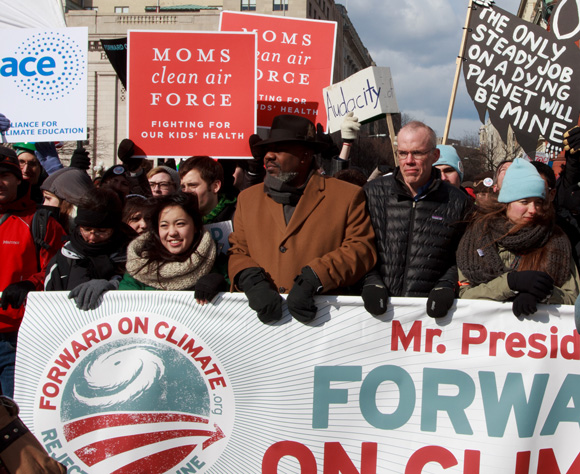 MCAF front and center at Forward on Climate rally February 17, 2013!
Moms Clean Air Force joined 40,000 people at the Forward on Climate rally in Washington, D.C. on Sunday for what the organizers called the largest climate protest in U.S. history! Despite biting cold temperatures and strong winds, generations of families from grandparents to toddlers marched together to support President Obama's promise to, "...respond to the threat of climate change, knowing that failure to do so would betray our children and future generations."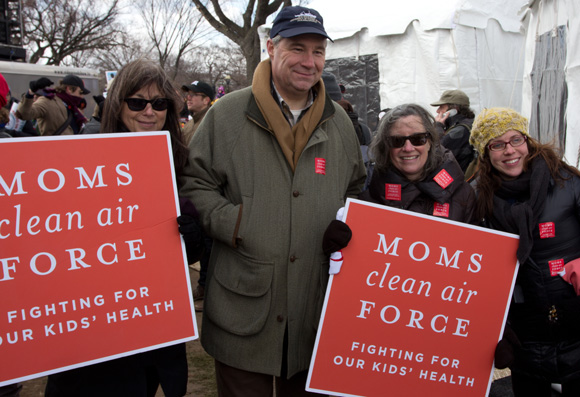 Ronnie Citron-Fink, Sen. Sheldon Whitehouse (RI), Dominique Browning, Gretchen Alfonso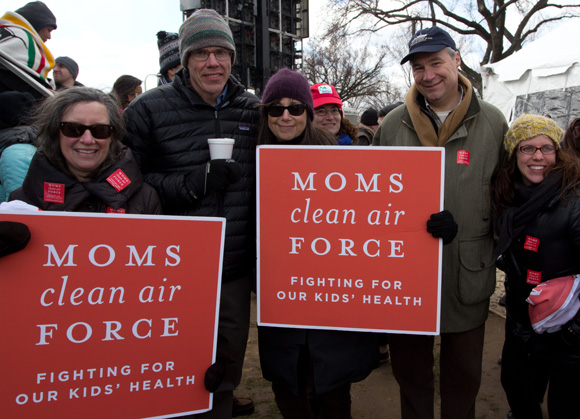 Dominique Browning, Bill McKibben (350.org), Ronnie Citron-Fink, Sen. Sheldon Whitehouse (RI), Gretchen Alfonso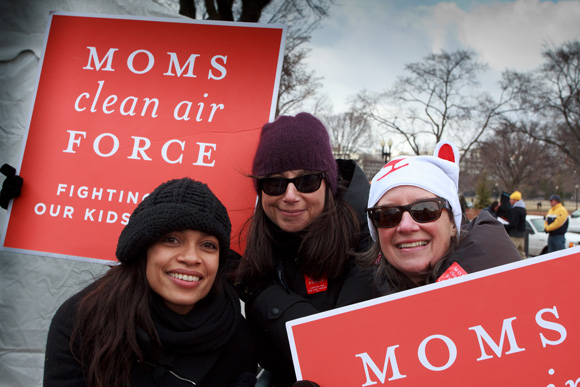 Actress and activist, Rosario Dawson, Ronnie Citron-Fink, Dominique Browning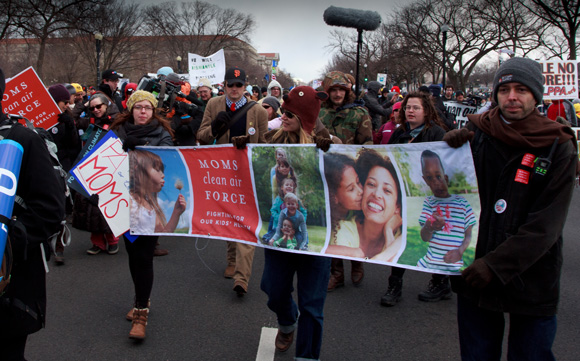 MCAF Banner: Gretchen Alfonso, Kerry Trueman, Matt Rosenberg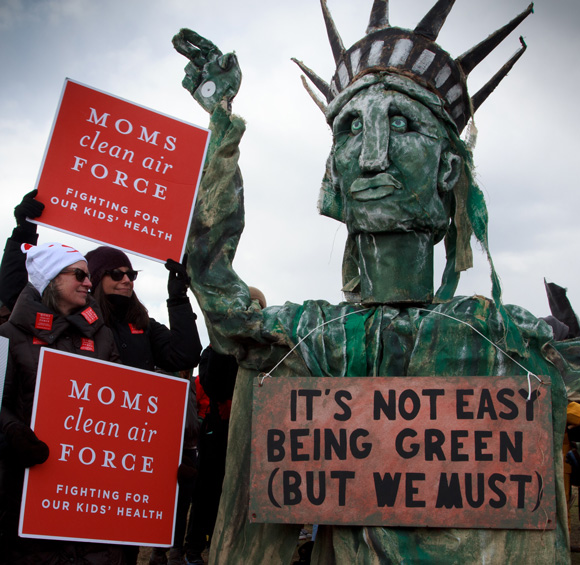 MCAF Senior Director, Dominique Browning and MCAF Managing Editor, Ronnie Citron-Fink with friend.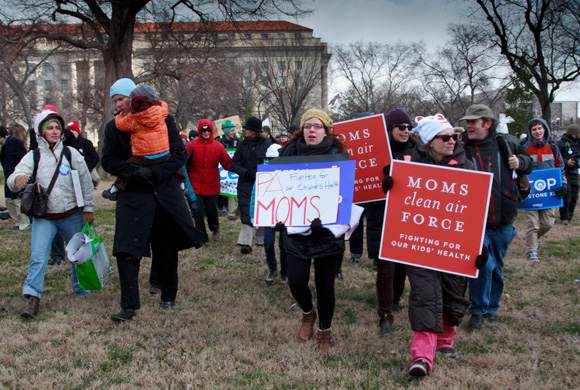 Marching with Michael Brune and son (Sierra Club)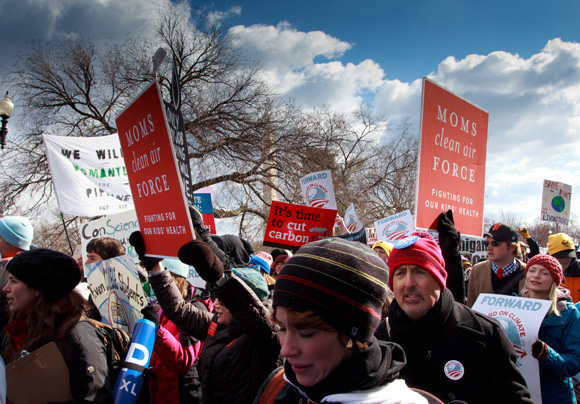 MCAF marches against climate change!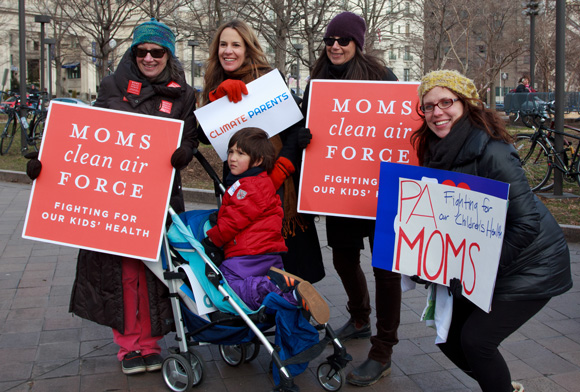 Dominique Browning, Lisa and Cruz Hoyos (Climate Parents), Ronnie Citron-Fink and Gretchen Alfonso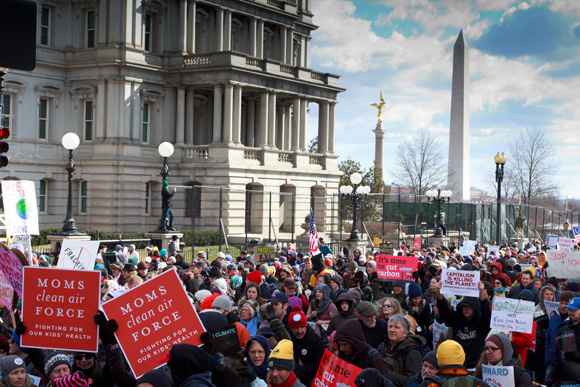 Marching for our children's future.