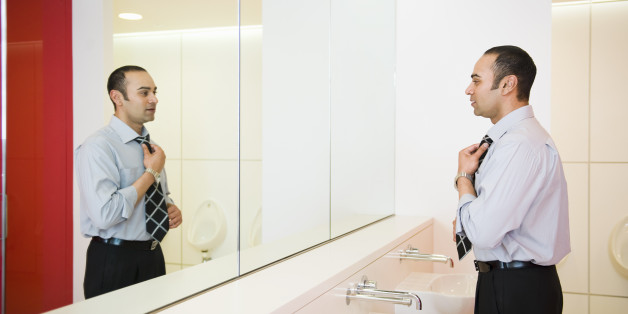 Growing up poor was one element I overcame through obtaining my higher educational degrees and establishing a healthy career. Growing up in physical abuse took another toll and was a much longer process to overcome. When it came to rebuilding broken relationships and creating new-found experiences of my own, especially with my little family, it became an endeavor I took on daily. As an adult survivor of abuse, I found that if I leveraged my strengths and managed my potential limiters, I could open up new lines of communication with family that was not existent. Further, I conceded that I needed to train my brain to consider that there were times I needed to listen to family, who I, too may have hurt through my own miscommunication. Thus, I began to utilize personal intervention. This enabled me to hit my internal "pause" button to listen and think about what is being said to me, as well as hit the internal "play" button to speak and take action in varying situations when deemed necessary and appropriate.
Tugade and Fredrickson (2004, p. 331) summarized, " ...through exploration and experimentation, in time (resilient individuals) may be able to build an arsenal of effective coping resources that help buffer (psychologically and physiologically) against negative emotional life experiences."
My father passed away nine years ago. I wrote about his death in my dissertation: From Being Considered At-Risk to Becoming Resilient: An Autoethnography of Abuse and Poverty. Last week, my mother passed away unexpectedly. One of the most significant memories I had of my mother was when I proposed to be placed in a children's home. As I had previously stated in my narrative:
My mother held my dad to his seat. She looked at him and said, "Sixto, she does not want to move in with a boy. She has not run away before. She simply wants an education and a better life than we can give her." My father, not budging, looked at her angrily and motioned with his head that he would not sign any legal document.
She calmly looked at him straight in his face, "If you aren't going to do it, I will. And, you will not do a thing to cause harm to anyone..." Needless to say, this was the first time I had seen my mother stand up to my father. The only rationalization I could come up with was that my mother, prior to meeting my father, had been a confident, independent woman; a skilled worker, who after many years of abuse began to accept her volatile lifestyle as the norm... I walked away that day knowing that the abuse had ended for my immediate family. Even though my mother had technically lost her daughter, she was not going to lose any other children to abuse. I could see in her eyes that she no longer carried fear.
Despite all of the challenges I encountered with my parents, I found Maya Angelou's poem I've Learned to ring true for me, particularly these words:
"...I've learned that regardless of your relationship with your parents, you'll miss them when they're gone from your life..."
Overtime, I had the opportunity to see the confident, independent woman and skilled cook that was my mother. Our relationship like many others required time for healing to occur. I have many pictures of my mother, but I had the distinct privilege to chronicle the last year of her life, as I chose to return home after 21 years. The pictures depicted forgiveness, buoyancy, as well as my mother's life as a grandmother and a birthday celebration of her 80 years on this earth. The last pictures that were taken at her funeral portrayed unity, strength and peace among the siblings. Each and every one of her children celebrated the life of a mother who persevered, prayed and remained positive even during the most trying times.
In order to find balance, authenticity and meaningfulness in my personal and professional relationships, I often surround myself with individuals who contribute to living a life with purpose. This note that I received from a wise friend expressed the very thoughts I had while passing by my mother's casket one last time.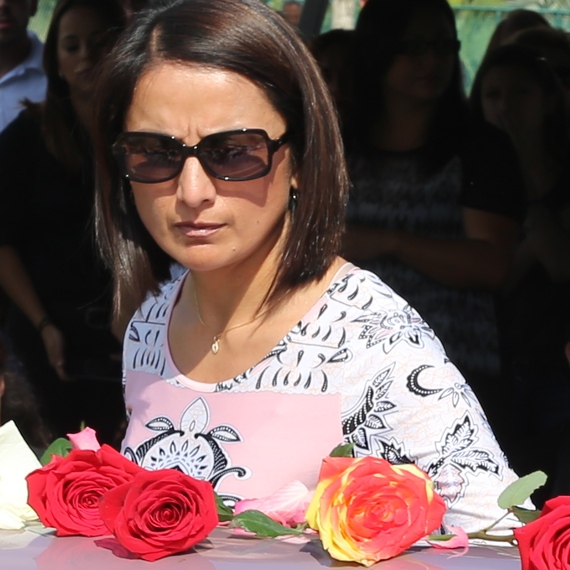 "Recently, I again skimmed through the story you wrote about your life and am again amazed at the resilience you demonstrated and continue to show in your work with your family and professionally.
It must be a great comfort to you now to know you were able to establish a loving relationship with your mother, even after all that happened in your past. I know it meant the world to her to have that relationship with you. Every mother wants that! It's also very special that she developed a loving relationship with your children. While they're very young, they will have some memories of their grandma.
As you move on with your life without her physical presence, you know she is with you in spirit, cheering you on through all you undertake. And, you can move with the knowledge that you have no regrets."
All my love,
Marian (age 81)
I share this letter because as part of the resiliency building process, I have built a network of support. That support has led me to find peace within and to realize all the good that came from the relationship I built and rebuilt with my mother.
Tugade and Frederickson (2004, p. 320 & 331) studied the concept of resilience and found that some individuals who had psychological resilience, which "refers to effective coping and adaptation although faced with loss, hardship, or adversity...tend to experience positive emotions even amidst stress."
As found in Rod Warner's paper, I hold to these Building Resilience Principles:
1. Connect to your purpose and meaning in life
2. Use your unique strengths
3. Maintain perspective
4. Generate positive feelings
5. Be realistically optimistic
6. Persevere by being open minded and flexible
7. Reach out to others
Citations:
Angelou, M. 1928-2014. "I've Learned..." http://www.mayaangelou.com
Mercado-Garza, R. 2009. From being considered at-risk to becoming resilient: An
Autoethnography on abuse and poverty. College Station, TX: TAMU Repository.
Tugade, M. M. and Fredrickson, B. L. 2004. Resilient individuals use positive
emotions to bounce back from negative emotional experiences, Journal of Personality and Social Psychology 86, no. 2: 320 - 333
Warner, R. 2009. Seven principles of building personal resilience: practical ways of
growing through adversity, People Dynamics, 1-7.
You can follow Rosalinda on Twitter @DrMercadoGarza
Need help? In the U.S., call 1-800-799-SAFE (7233) for the National Domestic Violence Hotline.