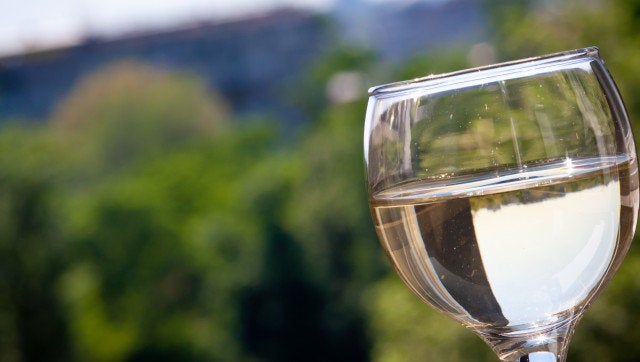 There's something enchanting about visiting wineries. Getting to see firsthand where the wines are made, smelling the fresh air, admiring the scenery and taking in the whole process is always a special process. However, sometimes it's just not possible to get to an area where there are wineries.
When you can't get to a winery, why not bring the wine tasting to you? I recently spoke to Sommelier and Wine Director, Mariana Onofri, from The Vines of Mendoza about how people can have a wine tasting in the comfort of their own homes. It's an inexpensive and easy option to sample a variety of wines. It's also a great way to find new wines you might love.
White table cloth, paper or white surface.
Big wine glasses to evaluate aroma, color, flavor. Try to have one glass for each wine you will be tasting, as it's ideal for everyone to have the same glass.
Glasses for water.
Plain crackers or bread.
Decanter.
Spittoons.
Coffee grounds -- These can be used as an odor neutralizer between wines when your nose gets a bit overwhelmed with so many aromas.
Bags or cloth to cover wine bottles for blind tastings.
A Fun Concept: Invite your friends over for a night of wine tasting. Each person or couple brings one bottle of wine. You could have a theme like, "Chardonnay Night," where people bring bottles of Chardonnay from different parts of the world to determine which ones they like best. Or, you could have a Cabernet Sauvignon tasting where each person brings a bottle from different years. Or a night devoted to wines from Argentina or another part of the world. You can also cover the wines for a blind tasting to cut down on anyone being influenced by seeing the bottle.
Preparing the Wines: White wines should be served at about 50 degrees, and red wines are perfect around 60 degrees. If you don't have a wine fridge you can put the wines in your regular refrigerator an hour or half hour to get them cold or bring them to the right temperature. You should open the bottles of wine at least 30 minutes before serving.
Tips for the Glasses: Rinse glasses with the same type of wine you are going to drink. You can pour a small glass of wine, wash it around, then pour into the next glass and continue until all glasses have been rinsed. If you don't have a glass for every type of wine you are tasting, don't rinse your glass with water in between. Use the wine you will be tasting. Water will add aromas or chlorine that can negatively affect the tasting.
What not to do before a tasting: Don't brush your teeth immediately before tasting. Don't smoke. Don't eat strong cheeses or spicy foods.
Order of the Wines: It's important for your wines to go from least to most refined. You can start with the youngest wine and move to the oldest or start with wines not aged in oak and move to wines that were aged in oak. If you're using a variety of wines always start with the lightest first. If you're using all reds end with Cabernet Sauvignons or Cabernet Francs.
Tasting the Wines: Pour glasses an inch below the equator, which is the widest part of the glass. Relax and pace yourself. Avoid a power hour for wines. You can use crackers or drink water to neutralize your palate between wines. If you get tired of smelling wines, have some coffee grounds on hand to refresh your nose.
Take Notes: It helps to take notes to remember the wines. It's good to start by looking at the color of the wine. Swirl the glass and smell the aromas. Taste the wine by sipping air into your mouth to feel the body, texture, smoothness and finish. Rate the wine on a point scale. Could be 1-5 to make it simple. Or you can "play Parker" giving 80 to 100.
The key tip however is, ENJOY WINE, and don't be afraid of experimenting new grapes or regions. And, converse and debate with your friends to gain new viewpoints. There are wines for every single occasion in life!