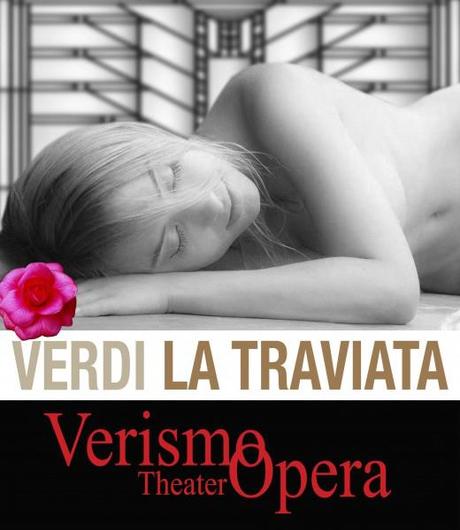 When Alexandre Dumas saw his novella La Dame aux Camélias ("Lady of the Camellias") come alive on a Paris stage in 1852, he could not have been more ecstatic than Giuseppe Verdi who was hotly inspired to set it to music. By the following year, the opera La Traviata was complete. Fourteen years later, Frank Lloyd Wright was born.
By 1915, Frank Lloyd Wright had designed more than 160 houses and other structures and was an internationally celebrated architect. That same year, La Traviata was playing at the Met. Legend had it that divas bathed in champagne and dined at midnight. The courtesan was still a known quantity.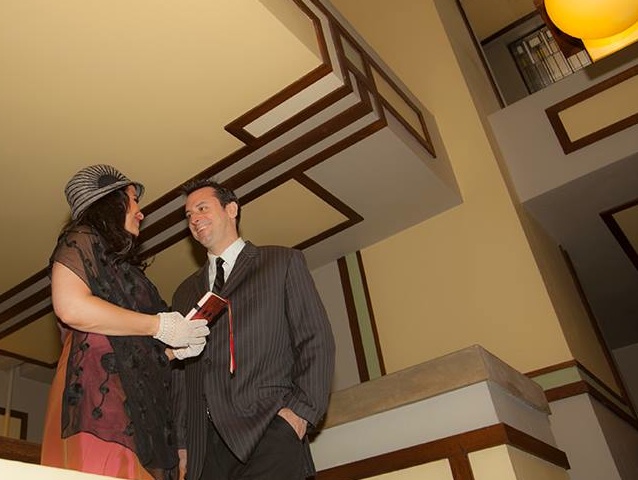 Among Lloyd Wright's earliest design and construction projects was his first family home built in Oak Park, Ill., a lush Chicago suburb with its own professional opera company, Verismo Opera Theater.
Verismo founder Bradley Schuller explained the architectural relevance of setting his production of La Traviata in 1915 Oak Park. "The very style of the architecture -- the angles, lines and the earth tones in the Prairie Movement - can add to the sense of a strong connection with nature in Alfredo's Act 2 villa," he said. "The set itself can play the part of a protagonist while the elder Germont tragically commands the ill-reputed Violetta to abandon his son for the sake of his daughter." It's a superlative environment that suggests security and a stylish welcome while Violetta is being charged to estrange herself.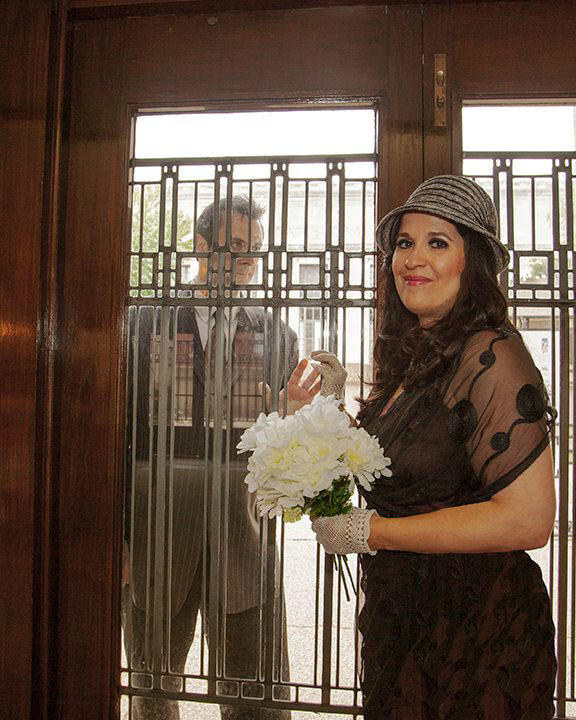 Verismo's Violetta is no stranger to the role, however. For the award-winning soprano Christine Steyer, La Traviata is a signature opera in which she has earned critical acclaim on previous occasions. Along with the globally respected bass-baritone William Powers as director, Oak Park's fledgling opera company is as big on pedigree as it is small on budget.
Furthermore, the cast and ensemble are under the music direction of Pedro Yanez who was Placido Domingo's assistant coach for several years along with being on staff at the Paris Opera for more than a decade.
Schuller counts himself fortunate to have the opportunity to serve the Oak Park community with world-class lively arts. The chance to create a production that is rooted in something indigenous was irresistible, he said. Architecture and the stage are natural allies. And his recent conversation with newly elected Village President Anan Abu-Taleb says his instincts are well appreciated. Said Abu-Taleb of the home-grown enterprise, "It's important to have classical arts locally, and it's important to support the arts as part of our society here in Oak Park."
Schuller expects to see his mayor at one of the three performances of the Oak Park Traviata.
Images: Photographic Services International, Mike Smith