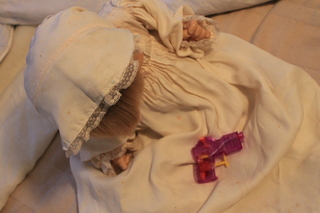 In 1965 Pete Seeger didn't "feel like applauding" at the end of Tom Paxton's live performance of "Buy a Gun for Your Son." Then he added, "But it's a good song."
Four years prior to Seeger's death at 94 in January 2014, Bruce Springsteen called him a "stealth dagger through the heart of our country's illusions about itself." Seeger's incisive reaction to the darkly comic lyrics pairing kids with guns stabs deeply into U.S. national identity today.
"Despite the very real dangers of guns in proximity to children, pro-active dialogue is complicated due to the often delicate nature of any conversation in this country involving guns," wrote Washington CeaseFire Executive Director Frani Assaf. The statewide gun-safety organization based in Seattle has been active for 28 years and has more relevance than ever as Washington climbs in U.S. rankings of gun possession state-to-state.
According to the Law Center to Prevent Gun Violence, approximately 100,000 Americans are killed or injured each year by the use or mishandling of guns. A Swiss survey in 2007 counted 90 guns in the U.S. for every 100 people. Statistics collected from a variety of reports reveal that victims of 38 percent of all deaths and injuries from firearms in the U.S. are children and young adults.
A study of unintentional shootings conducted by the federal government found that 8 percent of such fatal shots were fired by children under the age of six. Each day gun violence claims the lives of 18 children and young adults. In the U.S., more than 1.69 million children under 18 live in households with loaded and unlocked firearms. It has been established that a three-year-old can fire a handgun.
Not in your backyard? Well, what about the neighbors?
An urgent call to action launched by Washington CeaseFire is a direct answer to that. Project "ASK" (Asking Saves Kids) is a public safety education campaign aimed at encouraging inquiry by parents and neighbors about guns in homes where their children play. The goal is to impress upon parents that ensuring their child's safety trumps any inconvenience or discomfort in conversation with neighbors. Central to the ASK program is educating and supporting parents in making the most tactful outreach possible to minimize awkwardness and maintain good fences.
The campaign enlisting a volunteer corps of 'ASKvangelists' has been endorsed by the local agency of public health, according to the Seattle Times.
Back in the year when Malcolm X was shot dead, Martin Luther King was arrested in Selma, U.S. combat troops began arriving in Vietnam, and two of the top ten TV shows were "Gomer Pyle, U.S.M.C." and "Hogan's Heroes," Paxton sang out against guns for child's play. He introduced his tune on Pete Seeger's show saying, "It's one thing for kids to go around using their finger and 'bang bang bang' and another thing for toy manufacturers to supply them with detailed gear and equipment..."
Washington CeaseFire activists would likely agree, but their focus is on the real thing. To them, ASKing is "an essential parental responsibility."