When I lived in New York City, I loved taking photographs. The vibrant fall leaves. The historic, welcoming brownstones. And of course, the people of the city. New York's energy is exhilarating.
On a walk in the West Village, I saw a woman on a park bench that couldn't be ignored. So I asked if I could take her picture. She wasn't only interested, but appreciative. I asked about her long orange eyelashes. She said they were made from her own hair -- and she made them herself! She said I should look her up, but I forgot her name.
Little did I know years later she would show up in my home on a documentary. Her name is Ilona Royce Smithkin and she is 93 years old. Ilona is an artist. And according to her website, she has been commissioned for her work by Ayn Rand, Tennessee Williams and many others. She is one of the fabulous women in NYC featured in the doc and book, "Advanced Style."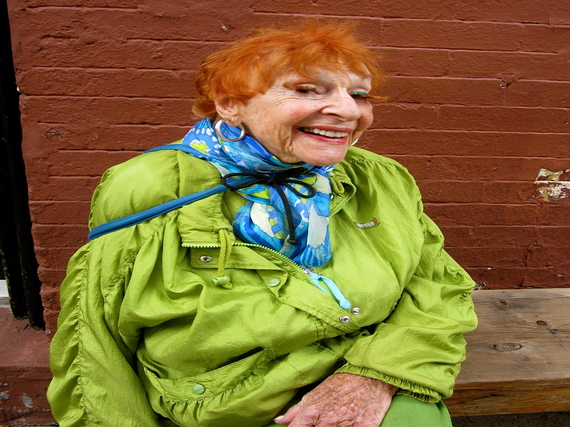 I began to remember all of my photos in New York. The people I captured. The feeling the city gave me. Some people I had a brief conversation with, others I took candidly or were part of a big crowd. What was their story? Will I ever run into them again? What are they up to now? Here's a view of a few of my favorite snapshots.