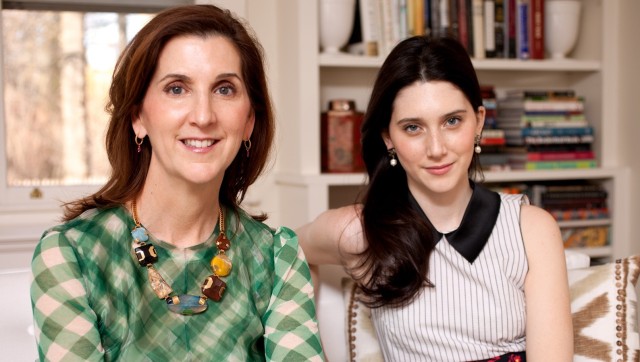 In celebration of the launch of Society Social's twelve new sofas, I invited an incredible group of designers to style out one classic white sofa. White furniture may seem scary to most, but choosing a neutral backdrop allows for endless possibilities when it comes to accessorizing.
Each designer brought his or her own unique perspective to the project and it was intriguing to see the sofa transform so distinctly, yet so easily, with just a few simple changes! I sat down with all of the designers to learn about their personal style, background and process. I'm happy to share my interview with the talented Lauren and Suzanne McGrath from Good Bones, Great Pieces and their picks for the sofa.
Roxy Owens: What three words best describe your style?
Good Bones, Great Pieces: Eclectic, colorful, fresh
RO: What is your current favorite design trend?
GBGP: Faux bois wallpaper (especially by Nobilis)
RO:What's one design faux pas that people should avoid at all costs?
GBGP: Using the same fabric for your curtains as your pillows!
RO:How long have you been in the design industry, and how did you get started?
GBGP: Suzanne started in the early 1990s working for Cullman & Kravis. Lauren started while co-producing our blog, then book, and got hooked!
RO:Favorite shelter read?
GBGP: Lonny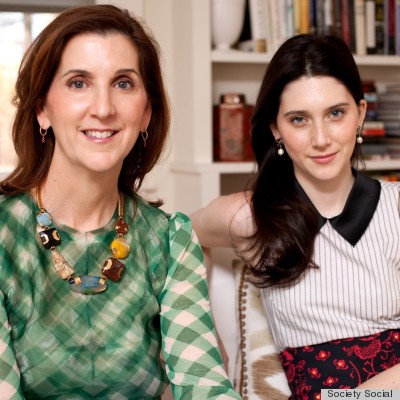 Suzanne and Lauren McGrath
RO: What's one thing people may not know about you?
GBGP: We are obsessed with finding good food wherever we are.
RO: Favorite city?
GBGP: London
RO: Favorite bloom?
GBGP: Ranunculus

RO:Signature scent?
GBGP: Tom Ford Jasmin Rouge
RO: I never leave home without...
GBGP: La Mer lip balm

RO: Fashion Style Icon?
GBGP: Carine Roitfeld

RO: Design Style Icon?
GBGP: Tom Scheerer
RO: Favorite all time fabric?
GBGP: Brunschwig & Fils Les Touches

RO: Recent or all time favorite client find?
GBGP: Abstract art from the 1970s

RO: I collect...
GBGP: Chairs
RO: Secret small joy?
GBGP: Chocolate chip cookies from Yura Cafe down the street from our office!
RO: Favorite thing about your home?
GBGP: It's full of all of things we've collected together over the years.

RO: One thing you want to accomplish in 2013?
GBGP: To go to Soul Cycle more!
PHOTO GALLERY
Good Bones, Great Pieces
To read more of the fabulous designer interviews, head over to Society Social's "Project Sofa" Look Book.