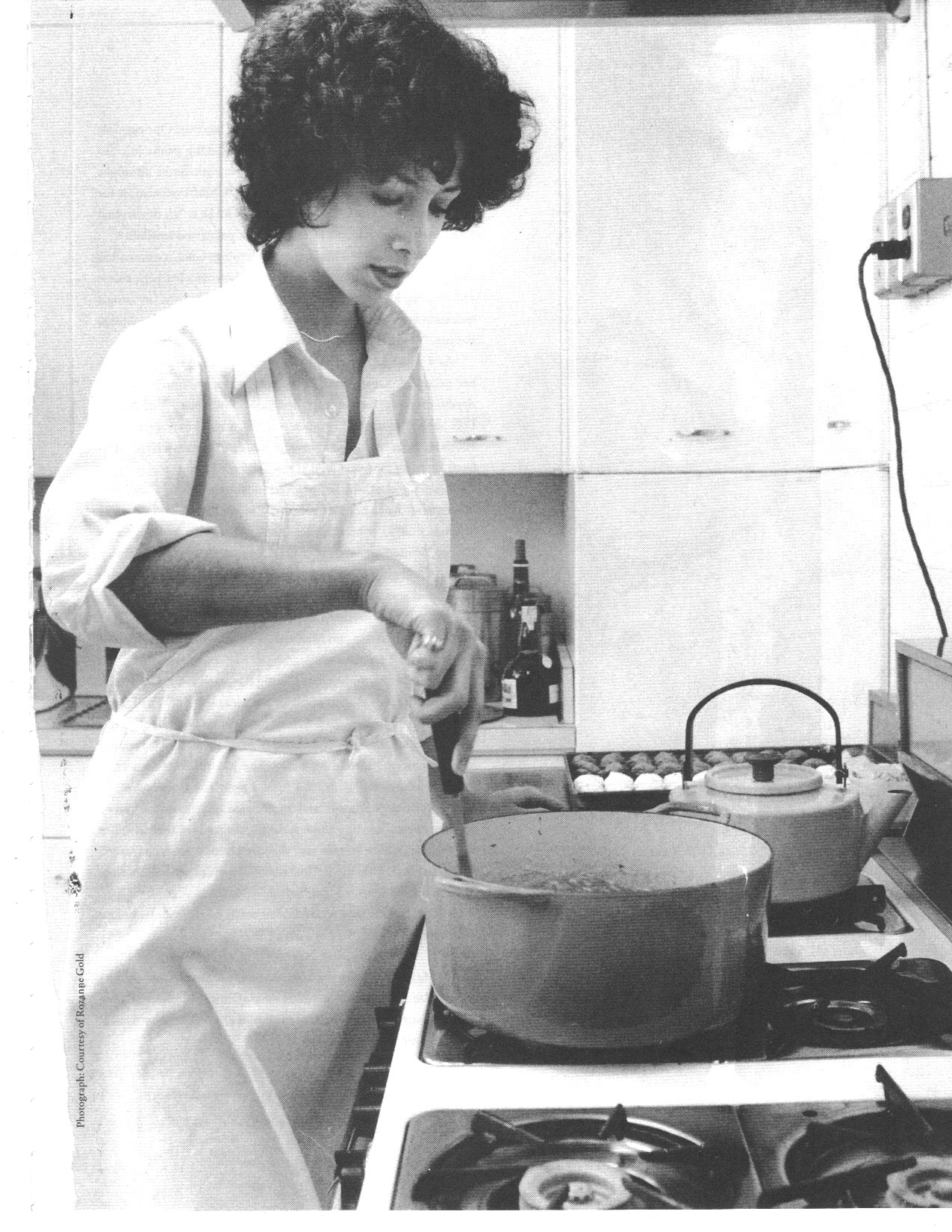 When I was 24 years old, I moved into Gracie Mansion to live with Ed Koch. The year was 1977 and my boss-to-be had just become the Mayor of New York City. Previously, I had done a cooking stint with former Mayor Robert Wagner at his law firm and it was he who recommended me to Ed. The new mayor, with no wife in sight, would no doubt need someone to prepare his meals and entertain his special guests. In that capacity I lived in the basement of the big white house and woke up at 5 a.m. every day to squeeze his Hizzoner's grapefruit juice and sometimes scramble a few eggs. I spent the rest of the day shopping, prepping and cooking dinner. Sometimes it was an intimate meal for the mayor and a handful of colleagues, other times it was to organize a big bash for political cronies, prepare for the arrival of President Jimmy Carter (I made a peanut cheesecake and put it next to his bed), or help blowtorch the kitchen to get it ready for Prime Minister Menachem Begin and his Israeli entourage around the time of the Camp David peace agreements.
Ed Gifford, one of New York's premier spin-doctors and publicists, hung around the kitchen often and encouraged me to keep a diary. Bess Meyerson spent a lot of time in that kitchen in the early days, too, sometimes prickly at the notion that she wasn't Ed's only "woman" at a time when his sexuality was under scrutiny by the media and by rival politicians.
I loved and respected the mayor too much to ever consider betraying any confidence or private moments. But I don't think he would mind my sharing my fondness for him. Although there were awkward moments in the morning, of me in an apron-clad bathrobe, and he sitting at the kitchen table in Mary Beame's palm-tree wallpapered breakfast nook, he was kinder than his famous ego would have suggested, and always supportive. Once when he came home for dinner with 14 guests (10 more than promised), he called me into the dining room to take a bow. "What kind of veal was that?" the mayor asked in front of his satisfied guests. "Chicken," I sheepishly responded. "Wow, Rozanne. You make me look a genius: A Mayor saving the city money," he said.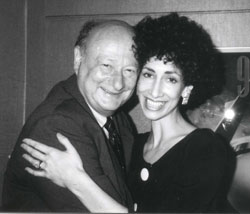 Gracie Mansion, in the beginning, was a bit sad and lonely for both of us. We would sometimes spend the weekend together (each in our own quarters -- a kind of urban Downton Abbey) or listen to Linda Ronstadt records and chat about his pal Jerry Brown. At night, I would leave a snack for him in the refrigerator in the kitchen. He loved my chocolate mousse and meringue cookies and would often refer to that special dish of chicken-masquerading-as-veal.
While it was an interesting tale back then of a young woman being the executive chef at Gracie Mansion, living in the basement and making $200 a week, the story never told was that Gracie Mansion was becoming the home of the "locavore" movement, although no one knew to call it that back then. I began using wines from Long Island and upstate New York (Hargrave, Lenz and Clinton Vineyards respectively) and procured apples and peaches from District Attorney Bob Morgenthau's Fishkill farm, and used fresh goat cheese from Coach Farms. I made it my mission to "set New York's table" with as many local products as possible. Ed quickly adopted the idea. He also encouraged me to go to Italy to study cooking with Giuliano Bugialli, a marvelous teacher who taught me to make pasta from scratch and drape it over a broomstick suspended on two chairs to dry. That was always a great sight in the Gracie Mansion kitchen.
But it was the early celebration of New York farmers, artisans, bread bakers and wine makers that made the job so fulfilling. Ten years later I turned this idea into a concept for a three-star restaurant called the Hudson River Club alongside another charismatic boss, Joe Baum, considered the most important restaurateur of the last century. Working with Joe, I later became the consulting chef to New York's Rainbow Room and Windows on the World.
I'm still deep in the food world, having written a dozen cookbooks and consulted in restaurants around the world, but I've also moved on from one form of nurturing to another --- the Zen-centered art of contemplative care for the dying. Sometimes it is psychologically difficult to have your two feet planted in such different communities. Not long ago Ed and I were seated at adjacent tables during a splendid black tie dinner. He examined my chunky, glittery earrings and off-the-shoulder evening gown, said hello and then asked: "Are you in charge of dinner tonight?"
I couldn't discern whether this was a compliment or one of his famously insensitive put-downs -- whether Ed was applauding my ability to command the caterer's kitchen while at the same time sharing a meal with him, or whether, no matter what I was wearing, he still considered me just a "cook."
It is a long way from squeezing grapefruit juice for the mayor to holding the cold hand of a dying patient, and I accept the ambiguity of Ed's question just as I accept the ambiguity of these two contrasting, but not clashing, aspects of my life. I was there at the beginning of his most public journey and wish I could have held his hand at the end.
Rozanne Gold is a four-time James Beard award-winning chef and author of Eat Fresh Food: Awesome Recipes for Teen Chefs, Healthy 1-2-3, and Radically Simple: Brilliant Flavors with Breathtaking Ease.
Rozanne can be found on Facebook at www.facebook.com/RozanneGold.