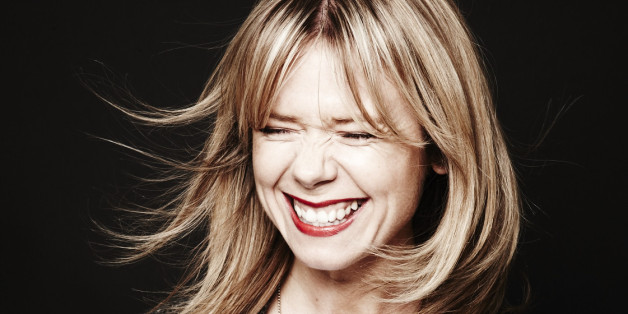 Success, for me, is simply about being true to myself. At work, in my relationships and in my physical body. Which sounds so simple, but it's only through embarking on some serious self-study of late that I've realized so much of what I thought made me a success was based on a generic, glossy magazine definition of the word.

Two years ago I had a high-profile job at a magazine (the one I'd always wanted), my husband and I had just bought a beautiful property in the coolest part of London and my social life was rocking. But I was also suffering bouts of anxiety, drinking more than I knew was good for me and feeling disconnected from my family. Privately, there was also extreme guilt and a sense of failure around not being as fulfilled by my "dream job" as I felt I should be.

Relocating to New York with my husband's job and stepping out of the "success story" of my London life was helped me begin to recalibrate this imbalance. I quickly got to work on The Numinous, a project I'd felt passionate about for some time, but had never given any of my time. And creating something from my heart, working in my own environment (often in my pyjamas) with the people of my own choosing has made me feel successful in ways that far eclipse the glamour, status and influence of my old life.

But beyond this, I've been practicing what I preach on the site. From learning how to read my "factory settings" -- by studying my own astrological chart, maintaining a regular yoga and meditation practice, expanding my intuition and developing a new-found relationship with the spirit being piloting my human form -- I have redefined success on my own terms. After all, isn't so much of modern new age (what I like to call "now age") thinking about seeking to develop a more intimate and comfortable understanding of who we really are on the inside -- and, therefore, what we really want?

It means I'm more likely to choose the freelance work I take on based on the feeling in my gut, as opposed to what my ego (or my bank balance) is urging me to do. It's made me more aware of the food and substances I put in my body and how they affect my emotional and mental state. And it's also made me more accepting of every "mistake" and "failure" along the way as a vital part in my karmic journey towards becoming the fully actualized version of myself.

The fact I get emails every week from readers thanking me for creating The Numinous is the icing on the cake. It's also an illustration of how stepping into a definition of success that means something to me personally, I find myself having a positive impact on the world around me almost by default.

My friend Jennifer Kass, a happiness coach and self-described "love pioneer" put a brilliant post up on Facebook the other day, which sums up the journey I feel like I've been on. In it, she described "The 3 Stages of Human Evolution (from my perspective, of course)," with step one, "Sleeping," defined as "Being stuck in a job and/or relationship that is toxic, causing physical mental and emotional ailments, denial, addiction, living in fear, anxiety, suffering, doubt, lack and limitation."

Step two, "Waking up," involves using all my Numinous tools -- "meditation, self-love, healing, a return to wholeness, freedom, self-knowledge, joy" -- to engender step three, "Action." And here's where the rubber really meets the road: "We take full responsibility for choices that will change our lives, and we let go of what is no longer serving us by taking courageous action."

Further, she argues, "Now that we know who we are and what we're here for, we go out into the world, sharing the gifts and passions that we came here to, which perfectly align with ending suffering on the planet in various forms." A lofty ambition, maybe, but why not? Human suffering -- and what alleviates it -- comes in many forms too.

I'm not a big one for a motivational quote (quality over quantity, people), but I saw this, from Howard Thurman, at a Lululemon event recently; "Don't ask what the world needs. Ask what makes you come alive, and go do it. Because what the world needs is people who have come alive." And really knowing your SELF is the only way to answer that question.