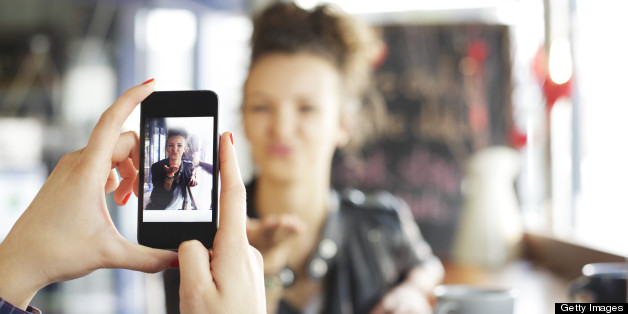 It's no secret that teens use the mobile app Snapchat to send sexually explicit pictures to each other. The premise of the app is that you can send a text that self-destructs on the recipient's phone within a few seconds.
The notion that these photos are deleted forever seems to give users a feeling of confidence, and even daring, when sending pics of themselves.
The Snapchat motto, "the fastest way to share a moment on iPhone" has developed into a quick way to take and send pics with no real responsibility. Unfortunately, the long-standing notion that Snapchat pictures are not really deleted forever has been confirmed true. User beware!
Richard Hickman at Decipher Forensics conducted an experiment to learn the truth. He and fellow co-workers snapped a few photos and exchanged them over Snapchat. After the 'snaps' self-destructed, researchers searched the devices to look for the videos and images. They discovered most of the 'snaps' still existed, along with all contacts stored on the device in a specific folder.
Thus, nothing deleted was permanently removed. Images and videos get embedded into the hard drive of the smartphone and can be retrieved when you simply plug the device into a computer. Thus, Snapchat texts will not necessarily "disappear forever."
In fact, if an iPhone user acts quickly upon receiving a text from Snapchat, she can take a screenshot of the pic when it's displayed on-screen with a click of two buttons. In short, just as you post pics and videos on blogs, Facebook, Twitter and Instagram, comments and updates are saved, documented for later use.
Today's generation of app users has been trained to post quickly and disregard the consequences. But beware. You really are what you post. Even college admissions boards use social networks to research possible candidates for future students. Be certain that your kids are posting pics and videos they wouldn't be ashamed of showing in public.
If you are worried about keeping track of kids as they use social networks, there are software tools available today that will help parents monitor a child on Facebook and other social networks. Go to sources like TopTenReviews.com, CNET.com, or ZDNet.com and search for "Facebook monitor" or "Facebook parental controls."
Open lines of communication with kids can have the best impact, but it's better is to couple good communication with software tools for mom and dad... just to catch the occasional mistake. We all make mistakes.