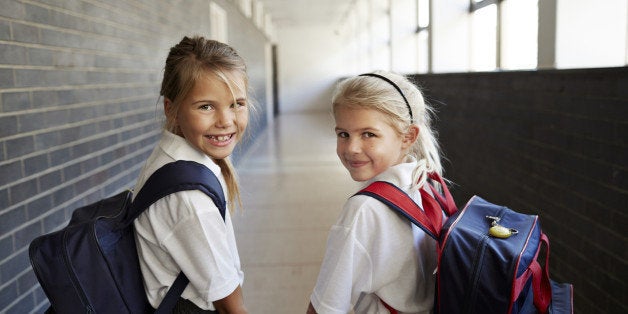 When I was just 6 years old, my life took an unfortunate turn. I remember being in class when I heard the news. My mother had taken her own life.
Having my mother stolen from me at such a young age wasn't fair. To add to my struggle, my Vietnam War veteran father was battling drug and alcohol addictions.
But I didn't go through this heartbreaking time in my life alone. My teacher, Mrs. Overley, was there for me. When I cried in class, she held me. When I went to my mother's funeral, she came for me. Her impact on me during such a difficult time in my young life was undeniable and would ultimately shape my mission in life.
Every one of us has the ability to make a positive impact on a person in need. It's why I firmly believe in creating a culture of good through your personal and professional ventures.
With my wife Katara, I co-founded the Center for Success, an afterschool program for at-risk children. This charitable program provides youth in need with food, mentors, tutoring services and athletic programs. The first Center for Success was in my hometown of Marion, Ind., and has since expanded to Pontiac, Mich. and Zambia, Africa. It's rewarding to make a difference in the lives of these deserving children, just as my elementary school teacher did for me in my time of need.
While I never thought my career path would stray from nonprofit organizations, nearly two years ago, I was presented with an opportunity to join the corporate world and help their employees make a difference. Through the creation and implementation of the Culture of Good corporate social responsibility program, I'm now able to help others make a difference in the lives of thousands of children and people.
The Culture of Good has empowered 1,400 employees in 550 stores to do the most good in their communities. Through our annual backpack giveaway that has donated 160,000 backpacks to kids in need over the past two years to a contest that awarded 300 college scholarships to children, we've truly created a "culture of good" in these communities and among employees.

By identifying what matters most to you, either from a personal experience or a cause that speaks to you, you can create a culture of good in your life. My childhood experiences have helped to shape who I am today, and from those experiences, I've found that giving back to children and leading charitable initiatives really moves me.
For the largely Millennial employee base at my company, working for an organization that shares their values of social responsibility and supporting local initiatives is what drives them to wholeheartedly participate in our Culture of Good movement. In fact, the tremendous sense of fulfillment employees have gained by giving back to their local communities through this program has inspired many to ask how they could become even more involved in the Culture of Good. The program currently has two designated Champions of Good employees in each region, for a total of 300 employees leading the company's charitable initiatives. They foster new ideas, communicate Culture of Good opportunities to fellow employees and ensure philanthropy remains a significant part of our company culture.
Creating a culture of good in your personal and professional life will make a lasting impact on others and yourself. There's no better feeling than to find your calling in life and to be able to share it with others.
I'm happy to say my father has been addiction free since 1983 and that Mrs. Overley, the elementary school teacher who was there for me when I needed someone the most, still keeps in touch to this day. Here's a quote she recently shared with me in a Facebook message:
"Maybe the journey isn't so much about becoming anything. Maybe it's about un-becoming everything that isn't really you so that you can be who you were meant to be in the first place."
If I can offer that understanding to others, then I have accomplished part of my calling in life.