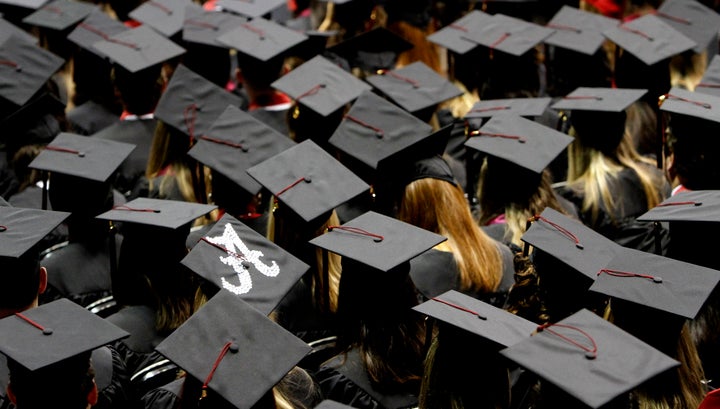 What do you do when your high school hardly challenges you academically? What do you do when you attend community college and try ten times to pass algebra and four times to pass English? What do you do when you feel you will never succeed academically? If you're Maurissa Sorensen, you attend graduate school at Harvard University.
Sorensen never thought she would be where she is today, two months into a Human Development and Psychology graduate program from one of the world's top institutions. Having grown up in a group home, such a higher education was not her reality. But her high school principal always told her it could be.
"I felt that I was never going to succeed in my educational pursuits and I was destined for failure like so many young adults in the system today. The only important knowledge I received in my high school years was from my mentor and principal Adam," said Sorensen.
"Adam gave me research literature to read about youth in care and the rates at which these students are successful in educational endeavors. This literature stated that only 1 percent of youth make it to college and less than this 1 percent get a degree higher than an Associate's degree. I was driven to be that less than 1 percent that make it to higher education."
Her path to Harvard mirrors the difficult path to education that many youth in the foster care system face. Nearly 70 percent of foster youth want to attend college, yet only 25 percent receive a high school diploma or GED and less than 6 percent receive an Associates or Bachelors degree, according to the Congressional Coalition on Adoption Institute.
The institute, a non-profit non-partisan organization that raises awareness about the needs of children without parents, is hosting a National Town Hall alongside Fostering Media Connections on the intersection of foster care and education Wednesday at 3 p.m. EST on October 19 to discuss with lawmakers, academics, teachers, youth and child welfare administrators ways to rescue what have been forgotten futures for youth in care. The event will be hosted in Sacramento and broadcast live and the event falls the same day that the Senate Health, Education, Labor and Pensions (HELP) Committee begins to revisit the Elementary and Secondary Education Act, formerly known as No Child Left Behind, and debates a pending amendment that focuses solely on improving the educational achievements of children in foster care.
"The fact is that every day that we allow the educational needs of our foster youth to go unaddressed, is another day of lost potential for our country," says Kathleen Stottman, Executive Director of the Congressional Coalition on Adoption Institute.
"My experience with these youth makes me confident that they are our future doctors, lawyers, business entrepreneurs, and political leaders. Their voice in today's conversation is but one example of how ready they are to lead us into the future," says Strottman.
Sorensen says she hopes the event will raise more awareness to the difficulties youth like her can face without adequate support systems, assistance, and funding.
"Now that I am a Graduate Student at Harvard I am still not receiving as much assistance as I need especially in the area of financial support. I am paying for most of the program on my own through loans," says Sorensen. "If I was in the Massachusetts foster system according to financial aid I would have received more grants. California needs to contribute aid to the few youth that persevere through such academic difficulties and make it to the graduate level...we need and deserve more opportunities to succeed."
Maurissa will be joining the conversation during the town hall where her grievances will hopefully not fall on deaf ears. California Representative Karen Bass along with Senator Mary Landrieu and Senator Grassley will all be attending the town hall and help to find solutions to the growing issue of dismal educational outcomes for foster youth. Those viewing the event live from the webcast will also be able to join the conversation by submitting questions and comments through the twitter hashtag #EdTownHall.
"[The Town Hall] falls in line with my goal to help get these kids better prepared for higher education, which right now many are not at all," said Sorensen, who is executive director of REACH in Boston, a program that provides essential life skills to foster youth.
While people around the country will be joining in on a fight toward educational equality for foster youth and all students, Sorensen says she has only just begun.
"My endeavors won't stop here as I plan on continuing my studies to enrich and foster the success of other youth's lives in care, through continuing their education and fighting for appropriate curriculum in their high school careers," said Sorenson.