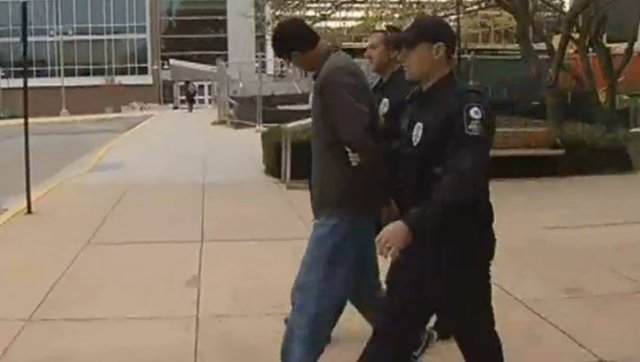 At this time of year more than 18 million college and university students are getting ready for final exams, and many of them are preparing for commencement. Keeping them, and millions more faculty and staff, safe at both large events like commencement and every day are an often-overlooked group of dedicated campus public safety professionals. Campus tragedies in recent years have led to improvements in the resources and training that campus police, security and other emergency responders are afforded, but we owe them -- and the investment we make in education -- more.
Congress has many important issues to tackle before the end of the year, but one very simple thing they can do to better protect the millions of students, faculty, staff and visitors on campus is to pass legislation creating a National Center for Campus Public Safety. This "one-stop-shop" would help put campus public safety on par with the federal assistance given to other first responders through resources like the National Fire Academy. Giving them their fair share of the pie isn't expected to increase the national budget at all and has bi-partisan support in Congress.
The Center to Advance, Monitor, and Preserve University Security Safety Act, or CAMPUS Safety Act, already passed the U.S. House of Representatives earlier this year as part of their Violence Against Women Act (VAWA) reauthorization, and has passed as a stand-alone bill, sponsored by Virginia Representative Bobby Scott, in each of the last two Congresses by unanimous consent. It is now pending in the U.S. Senate where it is sponsored by Virginia Senator Mark Warner.
The Center, which would be operated out of the U.S. Department of Justice's office of Community Oriented Policing Services (COPS), would issue grants to institutions of higher education and non-profit organizations focused on improving campus safety to:
Offer high quality training and education to campus public safety professionals;
Collect and disseminate best practices and information;
Create protocols for use in responding to natural and man-made emergencies;
Foster effective behavioral threat assessment tools to help better prevent campus violence;
Increase collaboration among multidisciplinary agencies on- and off-campus; and
Develop standardized mutual aid agreements.
These unmet needs were identified, and the creation of the Center recommended in 2004 by a National Summit on Campus Safety convened by the COPS office. Eight years, and numerous campus tragedies later, however, the Center still remains an unfulfilled promise.
The International Association of Campus Law Enforcement Administrators (IACLEA), representing campus police and security officials, worked with the COPS office to convene the National Summit, and has shepherded this initiative since then. Last year the Clery Center For Security On Campus, and the VTV Family Outreach Foundation (created by a majority of the families of the victims and survivors of the April 16, 2007 shooting tragedy at Virginia Tech), campus safety advocates representing those served by IACLEA, added their support to the CAMPUS Safety Act.
This coalition has helped move the Act forward, and now is the time for Congress to finish the job by passing the CAMPUS Safety Act before the end of the year.