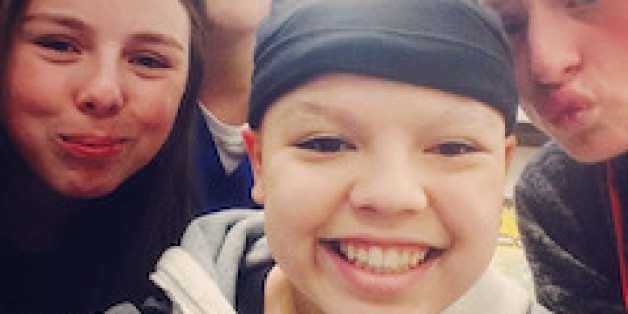 The clock's ticking 32 minutes and the fight for the "W" is over.
Coach calls us in, draws a play; maybe this time we'll execute it correctly and add points to that board, which seems to beat down our backs. Fouls are called, setting us back but never harming us enough to keep us from fighting. As our point guard travels down the court she calls out the play and the memory kicks in -- within seconds we know what to do.
Timeout is called; pick up the water, fast, hydration will help you even if you get a stomachache. "Get big on defense! They need to be scared. Don't let the other team define you and how well you play -- they don't deserve it." Coach's pep talk saved us once again.
The ball is brought back into the game. The other team eyes the basket expecting to score at least once. They're putting up a good fight. You can't determine where they'll throw next. They're unpredictable. But we're better. We're stronger. Our coaches are more experienced. And we will not take this loss. We will put up a fight. We won't sit here and disappoint our coaches, our supporters, but most of all -- ourselves.
Cancer is the same way. Don't believe me?
The clock's ticking; we don't have forever to fight for my life.
The doctors tell us that if all goes well, I will be NED (no evidence of disease) by the end of October. Side effects are inevitable. Some knock me down but never long enough to give the cancer the satisfaction.
My radiation oncologist, Dr. Anita Mahajan, gave me my proton radiation therapy plan: 17 "long" (radiation to my full brain and spine) and 13 "short" (radiation only to the tumor site) treatments received from a new thing, a new machine. Thank God I'm able to have this form of radiation at MD Anderson Proton Therapy Center. They say this will have fewer side effects.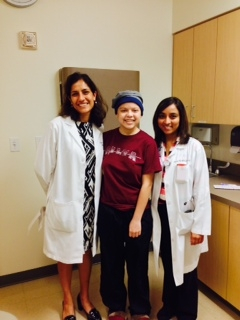 Photo courtesy of Sabrina Dominguez.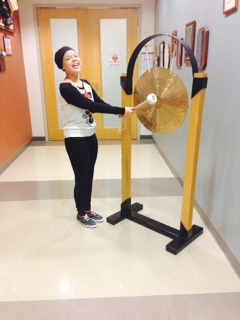 Photo courtesy of Sabrina Dominguez.
All is going well, the staff at the Proton Center is nice; even though I'm miles away from home they somehow make it feel like home. Deborah at the front desk calls me "baby girl" and makes me feel good. I realize people other than my family do care about me. Gantry #1 -- that is where I will be getting my treatments. The therapists are awesome. They make me feel normal even when I lose my hair. They also listen to music I like. They make me feel like I have friends in Houston while all my other friends are back home in El Paso.
Photo courtesy of Sabrina Dominguez.
Oh no, something is wrong. I need to have a break in treatments. I have meningitis? Why? They tell me to live a normal life. That's just what I did. I even went to the mall.
I have to have a blood transfusion? Never in my life did I think I would be going through this.
Grandma says, "at least you got your color back."
"We caught it in time, your counts are fine, and you'll be having radiation and chemo tonight."
At least now everything is back on schedule.
At least I'll still see the strangers that have become my friends.
Don't let cancer define you. I don't want it to define me. It doesn't have the slightest clue.
Once again my mother is my strength. Thank God for this woman.
I'm out of the hospital. I guess you could say things are back to normal. But of course cancer can spread in a day. Counts can drop week by week. Everything is unpredictable, but I'm better.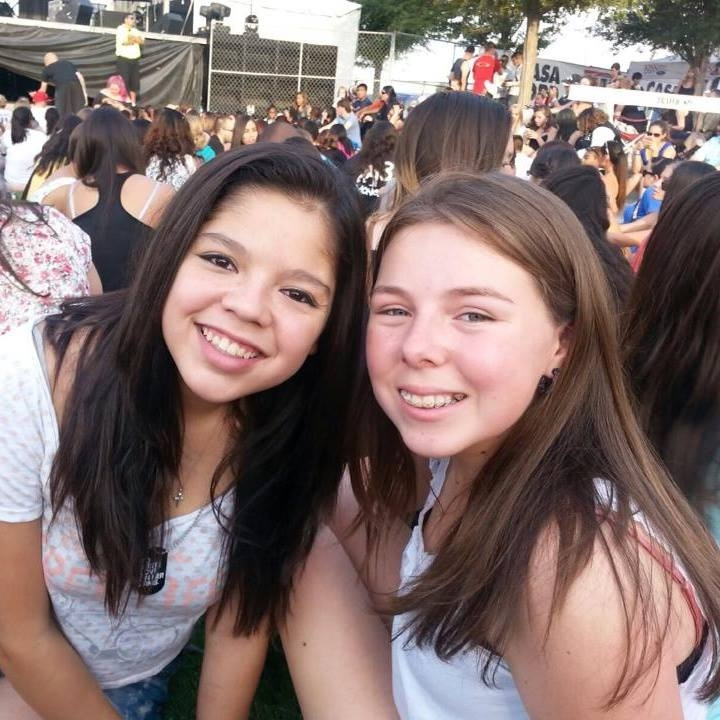 Photo courtesy of Sabrina Dominguez.
I'm stronger. My doctors are experienced. I won't lose my life to this. I'll never stop fighting. I won't let the people I love feel disappointed. I won't disappoint myself. I'll play the game of cancer and I'll win!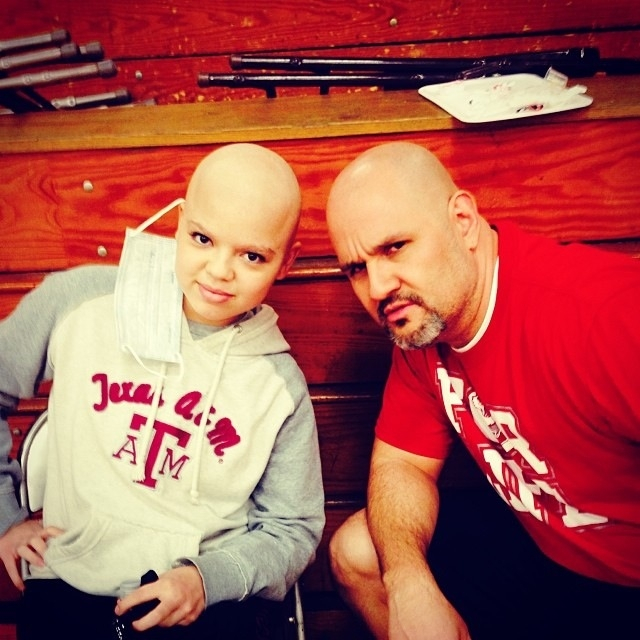 Photo courtesy of Sabrina Dominguez.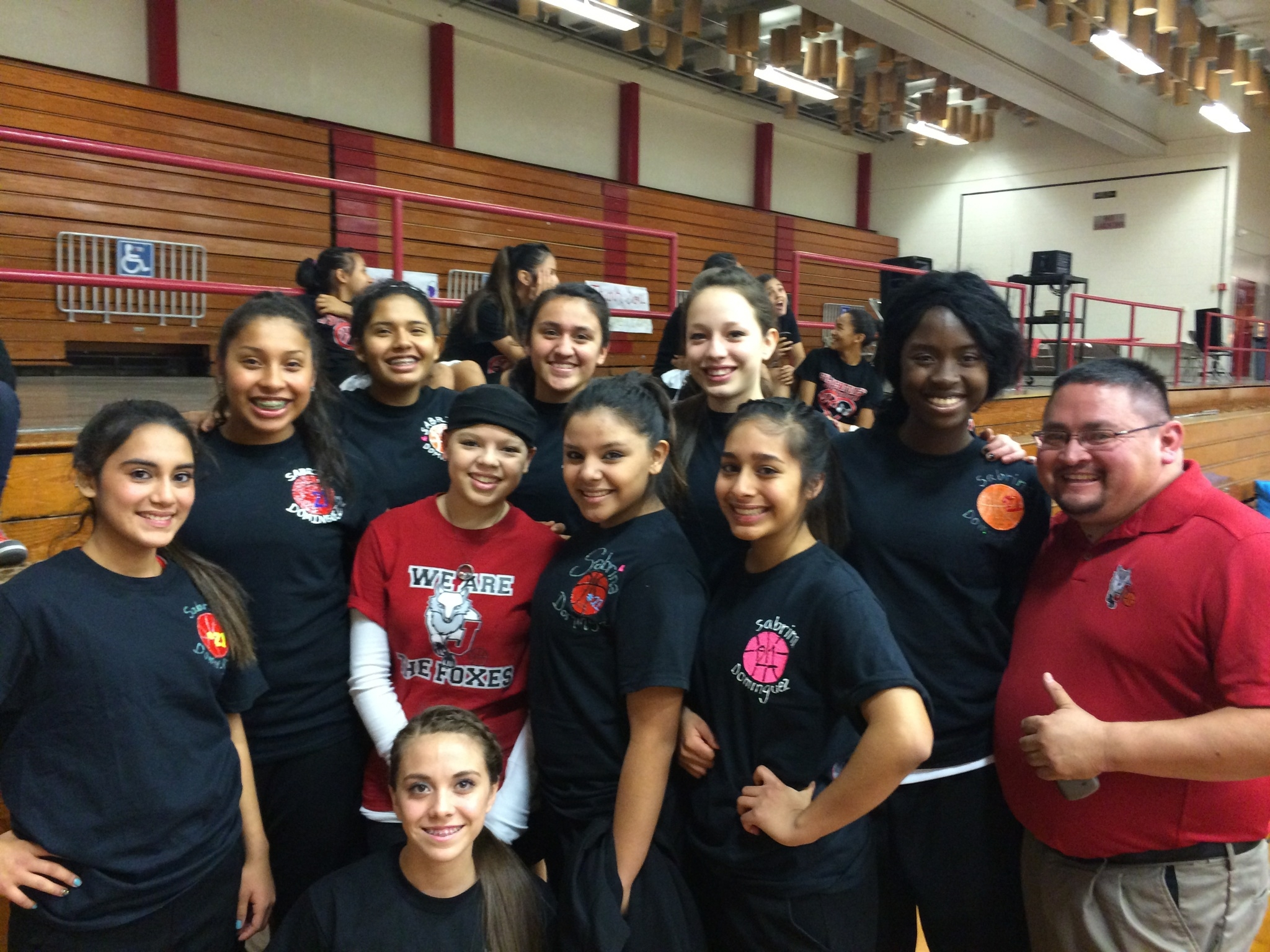 Photo courtesy of Sabrina Dominguez.
I've been preparing myself for battle since I was a 5th grader fighting it out on the basketball court. I've been slowly building my armor from the day I was born. And although I might still be young in your eyes, I can guarantee you a war in which I will be victorious. #SabrinaStrong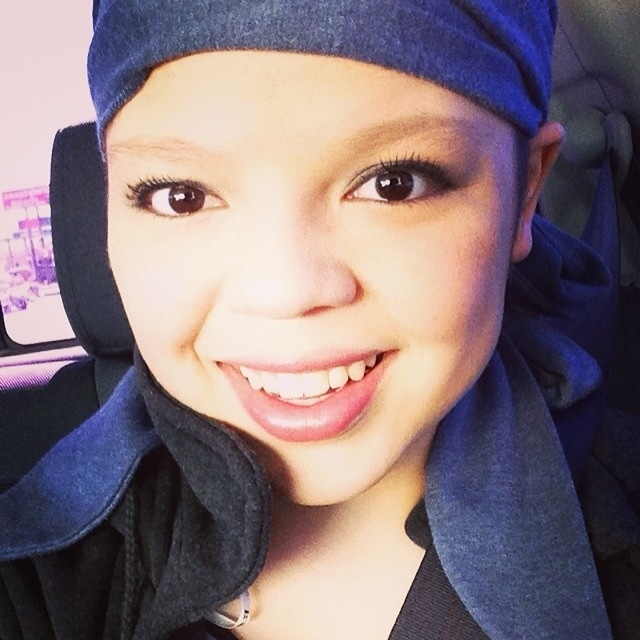 Photo courtesy of Sabrina Dominguez.