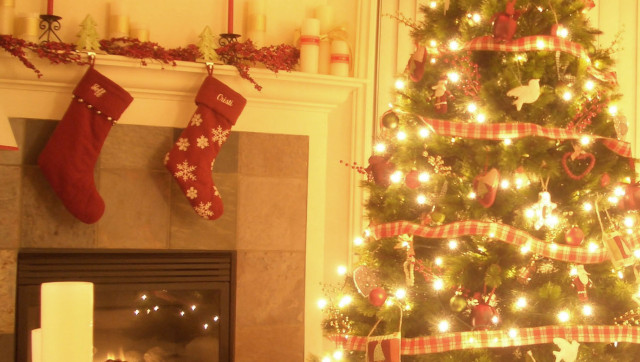 Holiday decorating can be both fun and affordable! You don't have to splurge and spend on festive décor to get your space ready for the holiday season. With a little imagination, a few simple tricks and secrets and affordable prices, you'll have your home ready for entertaining in no time!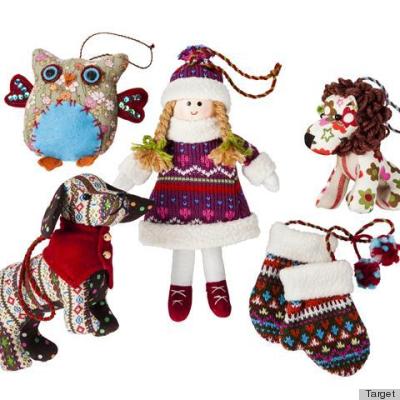 Photo courtesy of Target
Choose a color scheme: The trick is to work with a color scheme. Not only will a color scheme add harmony to your space, but it prevents you from buying everything you see when you go shopping. You'll know exactly what you're looking for, purchasing only what you need without overspending on extras. Buy an accessory staple piece. This could be a pillow, a stocking or any accessory that ties in your color scheme for the space and work with only those colors. A mini colorful ornament tree is perfect for setting your color tone!

The little things: Often times, the little things make a huge statement. For instance, your sofa doesn't need a complete makeover! A few cozy knitted pillows may be all that the sofa needs. Keep your holiday decorations well-balanced. Don't be afraid to mix and match with the items you already have.

Ornament dilemma: When to splurge and when to save? With children present and pets hiding under the tree, you can't help but feel a bit uneasy. While glass ornaments are beautiful, they can get costly with all that action! Shatterproof ornaments are the way to go. They are made of a special type of plastic that won't break on impact and replicate that same "glass" look for less. An ornament garland is another low-cost option, because the bulbs are all connected by a cord and kept in place -- it's easy to adorn your tree without having ornaments scattering all over.
Accessorize: Accessorizing is the fun part! Instead of purchasing many little knick knacks that tend to clutter your space, consider a few larger pieces which save you both time and money. Larger accents can perfectly sit alone, while the smaller pieces can be grouped. You want to group your accessories in odd numbers. This creates for visual contrast and perfect balance. Mix and match patterns and textures and don't be afraid to get creative. A sparkly reindeer figurine will look great on a coffee table or mantle paired with a few colorful candle holders. Remember, less is more. A few larger accessories will have a greater impact than a bunch of small scattered pieces.

You want your space to pop holiday! Happy Holidays!