Weddings are special and unique in every culture around the world. Indian weddings are also fun and full with lot of activity. In India the customs of marriage change with regions and also with languages. On the whole all the south Indian languages have some superficially similar customs. Through this post I wanted to display the colors, customs and celebrations of a traditional south Indian especially Telugu wedding.
A traditional telugu wedding takes place in 5 days...
Yes 5 days of grand celebrations, fun and much more.

Day1 : Bride's place
source: http://beautybrainblisss.com/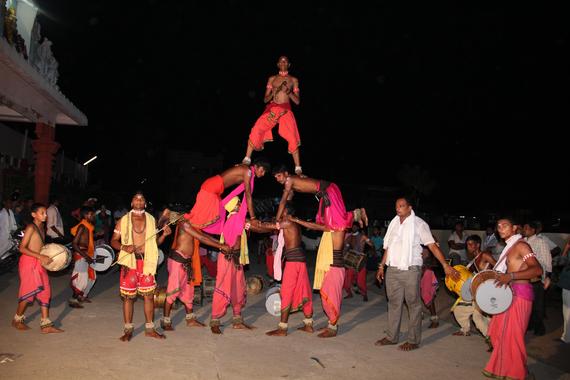 Day2 Inviting bride with Oggu dance form ( A local dance form from state of Telangana, India)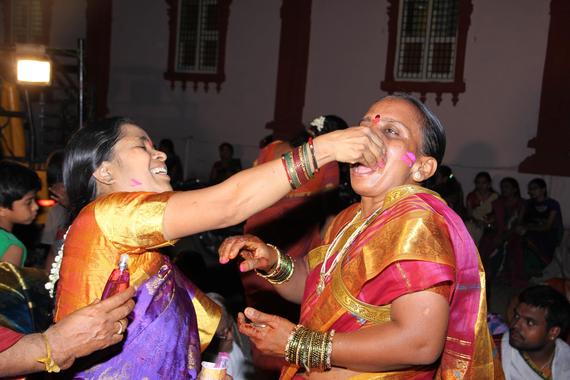 Bonding with colors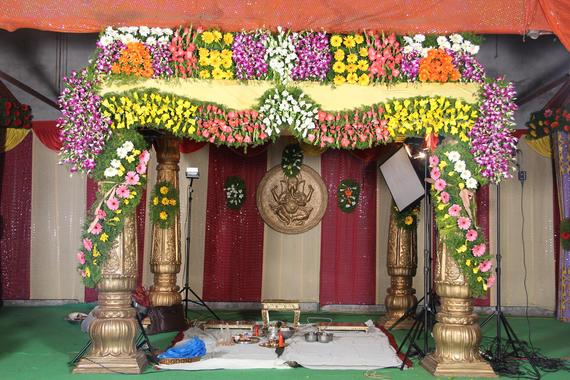 Mantapam (the stage for marriage)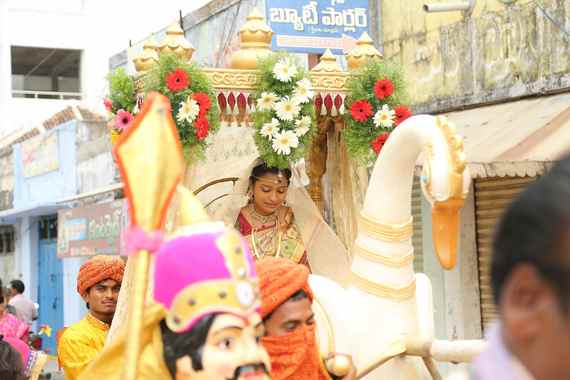 Bride being carried from home in Pallaki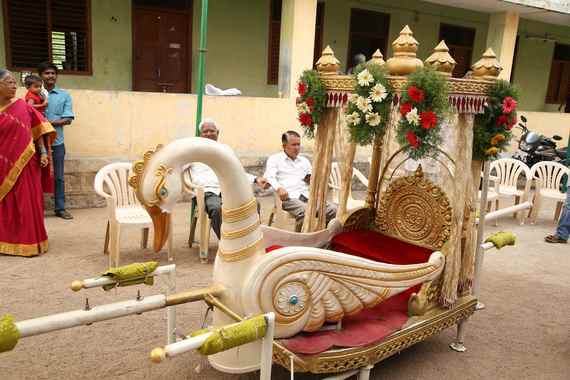 source:http://beautybrainblisss.com/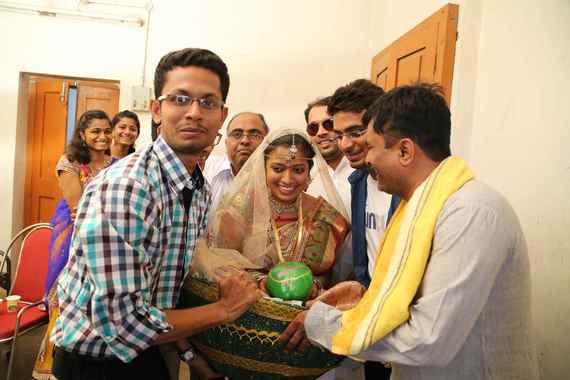 Bride is carried to the stage by cousins and uncles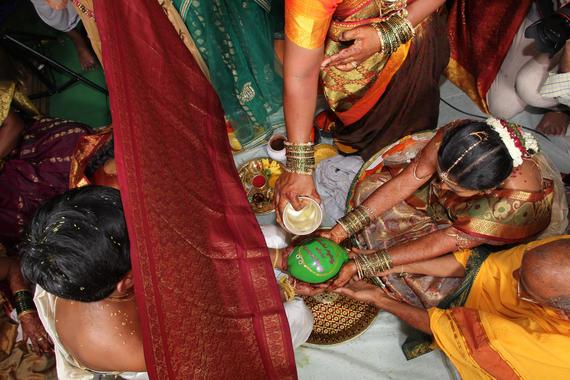 Bride and groom are not supposed to see each other for some time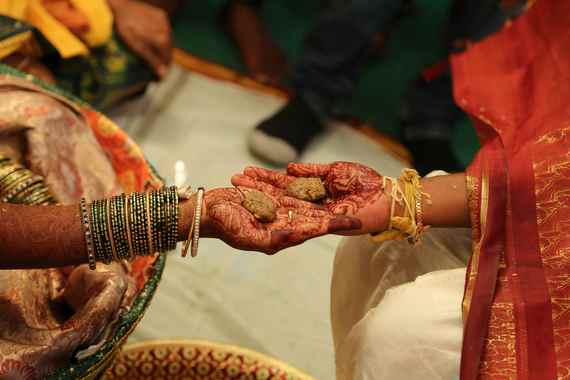 A paste made of jeera and jaggery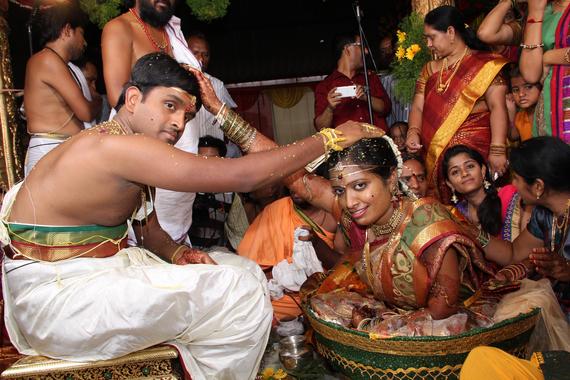 Bride and groom have to keep the paste on partner's head.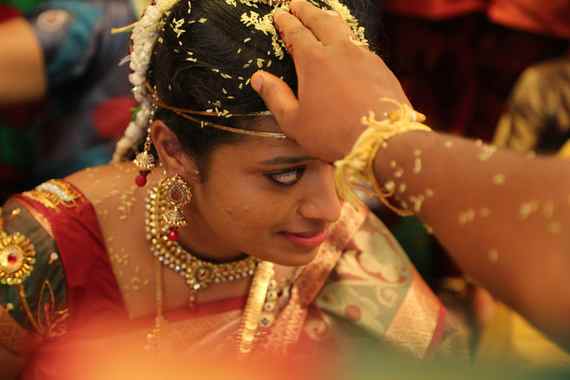 sourcehttp://beautybrainblisss.com/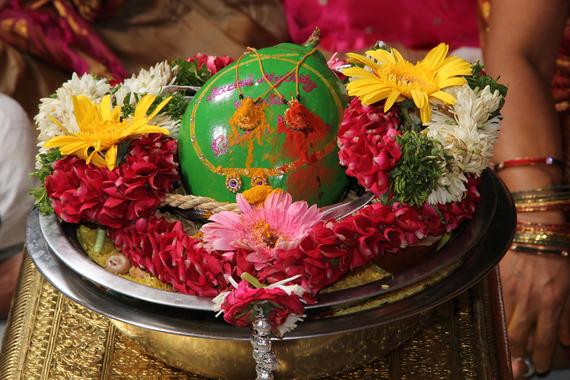 source: http://beautybrainblisss.com/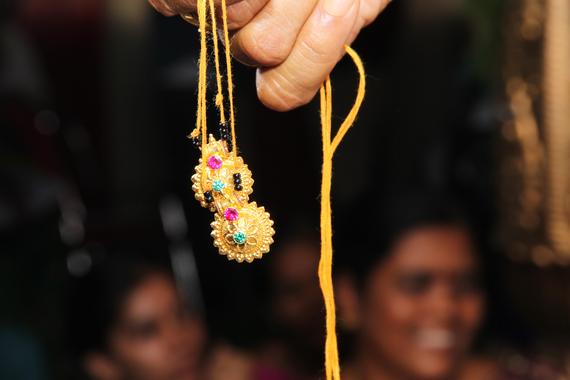 Mangala suthram ( The holy yellow thread with two discs made of Gold, groom ties this to bride)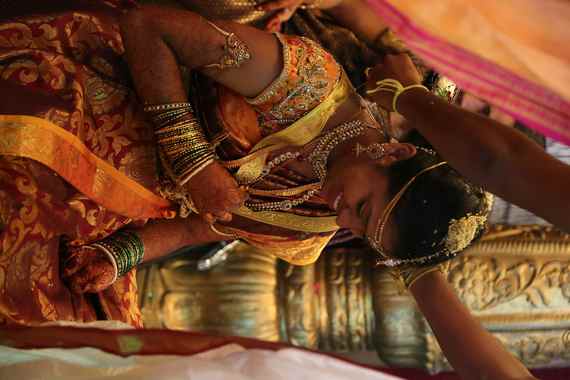 Groom ties three knots to the Mangla suthram ( This might be the story behind the story 'tying the knot')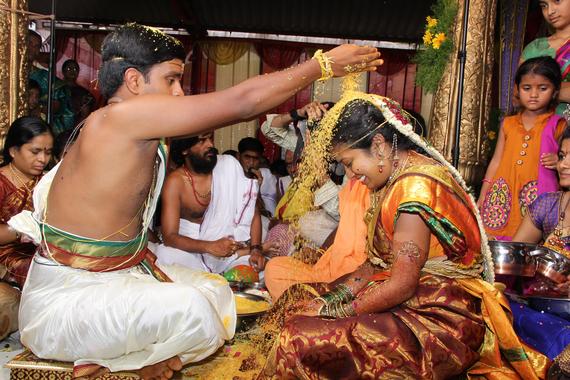 Thalambralu ( A ceremony with Rice with turmeric)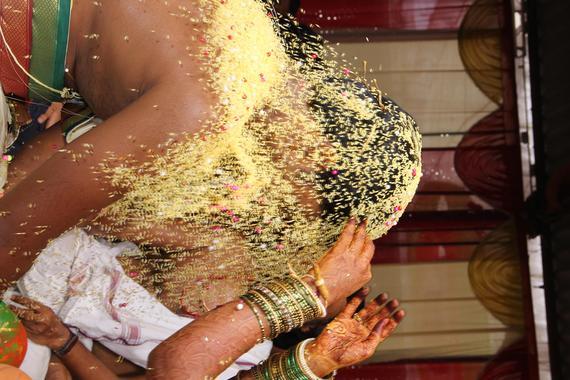 Source: http://beautybrainblisss.com/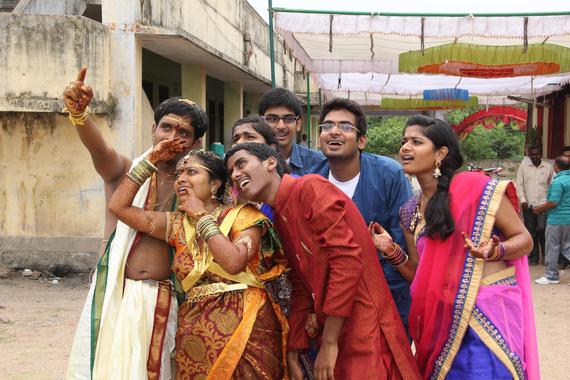 Cousins; life and soul of any wedding
Arundhathi nakshthram ( looking for a holy star in that broad day light)
This post is a part of the wedding series in my blog. You can read the full series in http://beautybrainblisss.com/category/what-i-do/wedding/
Hope you like the post.