Nest Labs is best known for beautifully designed smart devices like thermostats and smoke alarms. Recently I caught up with Maxime Veron, Head of Product Management at Nest to take a deeper look at the company's initiatives in the areas of social good, artificial intelligence(AI) and their vision for the future of the smart home.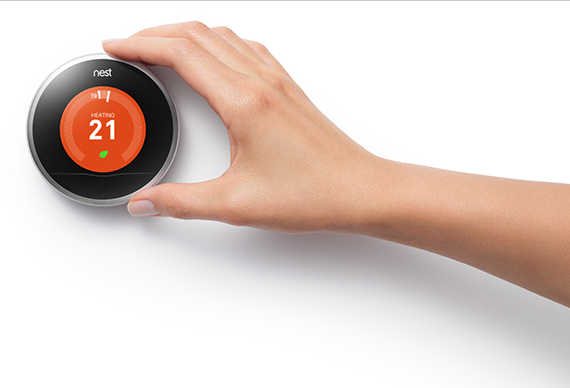 Credit: Nest
How would you describe Nest?
Nest reinvents unloved but essential products in the home. While devices like phones and computers have improved dramatically over the years, many of the products in our homes - products we rely on everyday to keep us comfortable, safe, and help us save energy - look and function the same way they have for decades. Nest is focused on making these products and our homes more thoughtful.
What are the unique values that are inherent in Nest's DNA?
At Nest we believe home is a special place. It's where we live; where we spend most of our time; where we can be our true selves. We put the home and the end user at the center of our ideas, of our products. Everything we do is aimed at helping people feel at home wherever they are. That's why the first question we ask ourselves isn't what a product will do, but what problem it will solve.
Where does balance lie between great design and utility?
Most of the products in our homes were designed for an industrial past. Only over time did they make the transition from offices to homes. We make products with the consumer in mind - products that people actually want to buy and install on their walls and ceilings for the next seven to ten years. It's crucial that they look great, and deliver on their promise day in, day out, for the next decade or more.
With updates like "enhanced auto schedule" how is software changing the way Nest designs its hardware?
Software allows us and our developers to create features and experiences that extend the capabilities of our product hardware. For example, our products get better over time, with new features being automatically delivered over Wi-Fi to our customers.
Our Nest Developer Program also makes it possible for companies like Whirlpool, Jawbone and LIFX to work with Nest to form meaningful connections like appliances that know not to run when energy prices are high or light bulbs that flashed when your smoke alarm went off.
Has Nest tapped into Google's assets like Google X to improve your current AI and machine learning capabilities?
We have a fantastic algorithm and machine learning team at Nest led by Yoky Matsuoka, who won a MacArthur genius grant and helped found Google X.
One of the reasons we're excited about working with Google is the chance to tap into their incredible wealth of talent. We're always looking to improve our products and better serve consumers, and we're open to any and all ideas that will help us do that.
What are some initiatives that are being taken to increase Nest's social & environmental responsibility?
We focus on reducing waste and using energy wisely. It's important to us to practice what we preach. Every day we see more that we could do and we plan to do it. But here's where we are now:
No hazardous substances.
Worker safety. We're continuing to develop our auditing process for worker safety and are certified in compliance with local labor laws in manufacturing regions.
Sustainability. We're working with well-known corporations overseas in order to source from companies who are committed to improving social and environmental practices.
We also bought and refurbished a bright blue fire truck to help educate kids and parents about the importance of fire safety. We've worked with LEED to help make more buildings energy efficient. Installing a Nest Thermostat will get you a LEED credit.
#NestFiretruck spotted taking a breather beneath the Brooklyn Bridge. pic.twitter.com/dZMZOZiRhA

— Nest (@nest) November 11, 2014
What's your vision for the ideal smart home?
Our goal is not to make the Jetsons home come to life - a home where one button lowers the shades, turns up the lights, and starts the record player. We don't think people want that. A connected home requires considering everyone in it, because everyone has their own unique habits and preferences.
You shouldn't have to buy a kit or a whole-home system for products to work together. A more thoughtful home should start with great, thoughtful products. Those products should then be able to talk to each other, work together and think for themselves - taking care of you instead of the other way around. We will achieve this over the next few years with a combination of Nest and Works With Nest products.
Do you have any advice for startups looking to enter smart home industry?
Tony Fadell, our CEO, likes to say that one of the most important lessons he learned from Steve Jobs at Apple was that what you choose not to include in a product is just as important as what you choose to include.
It's very tempting in tech and in the connected home industry in particular to do something just because you can. It's harder to stay focused on solving big problems, keep things simple and create a few products that work really well.
Where do you envision Nest 5 years from now?
Without giving too much away, we'd like to continue doing what we're doing - making best-in-class products that work well by themselves and even better together.
We want to keep offering software and services that allow those products to do even more. And we'd like to keep growing the ecosystem of products that work with Nest to make our homes a little more thoughtful.
Join the discussion by leaving a comment and sharing the article with your friends