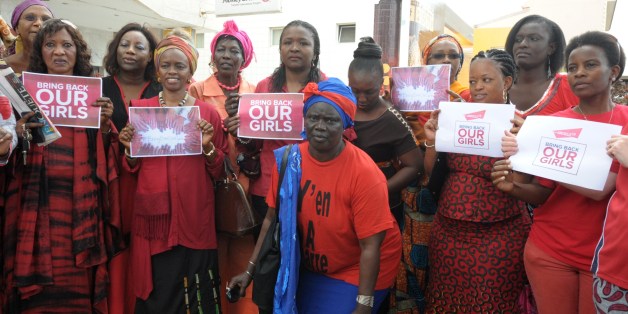 On April 14, about 500 girls between the ages of 16 and 18 gathered in the Chibok Government Secondary School to take their final exams. The girls were staying overnight and were in their dormitories when Boko Haram attacked, rounding them up into trucks, and setting the school on fire.
The number of girls still missing stands at 234, from a total of 273. Some escaped by jumping out of the trucks carrying them, while others ran into the bushes and hid from their captors.
Information about the attack was at first conflicting and confused but gradually a clearer picture emerged. As the news spread around the world, it caused a global outcry.
But while awareness of the kidnapping continues to grow, we still know very little about the missing girls. At first, we had no information at all, not even their names. Now a list of names has been released but nothing more.
That is why we, a group of young leaders from the Nigerian Hubs of the Global Shapers Community, have set up www.Chibokgirls.com.
We want to humanize this tragedy by providing just a few details about the missing girls, such as their age, what clubs they belong to, their favorite subjects at school, or how many brothers and sisters they have. To respect their anonymity in the future, we will not include their surnames or any identifying features.
But we do want to help people around the world relate to them. Imagine someone has a daughter named Mary, of a similar age to the girl called Mary who was taken by Boko Haram. When she reads her story, she will better understand what these girls and their parents are going through.
We must tell these stories so the loss of each girl is seen as an individual tragedy. By doing so, we will increase the publicity around their abduction and ramp up pressure on the Nigerian government to focus all its efforts on saving them.
Information will be crucial for any rescue attempt. One of the main ways to end insecurity in Nigeria is by gathering intelligence. This can only be done if people in the community feel that they can pass information on to the authorities anonymously, without fear of intimidation or reprisals.
Chibokgirls.com will therefore serve as a forum for people to share any information they might have about the girls' whereabouts. At the moment, it is possible to share that information online, and we are looking at incorporating a feature so it is possible to text any information via SMS.
The internet has already played a vital role in disseminating news about this outrageous attack. After Oby Ezekwesili, Vice-President of the World Bank's Africa division, gave a speech demanding the Nigerian government help "bring back our girls", tweeters across the country echoed her call, using the hashtag #BringBackOurGirls. This has since been used in over 1 million tweets worldwide.
The campaign itself became a news story that was picked up by the mainstream media. Photos of people around the world, including Michelle Obama, holding placards bearing the hashtag were published and shared and shared again. The global response forced the Nigerian government to act. After weeks of silence, it has now offered a $300,000 cash reward to anyone who can help locate and rescue the girls, and has accepted international offers of help.
We launched Chibokgirls.com a week ago and have been overwhelmed with goodwill messages. After the first media interview, traffic spiked so dramatically that the site went down. It is now up and running again and the publicity continues to grow. We are still waiting for information, but that will take time. We remain optimistic. There are so many people out there with information that will help rescue these girls.