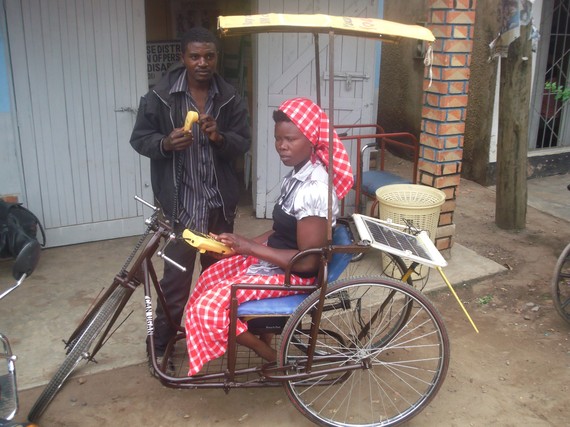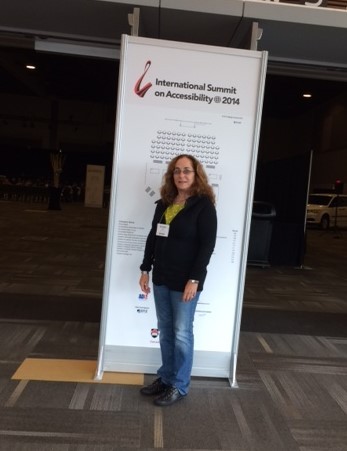 What happens when a group of accessibility specialists get together? Well, even if you never wondered, let me tell you about a conference I attended recently with a group of like-minded professionals. In two words the first International Summit on Accessibility organized by Carleton University and held at the Ottawa Convention Centre in July was: pure joy! Professionals in most businesses usually strive to stay ahead of the curve, and, those of us immersed in issues of accessibility are no exception. There is always room to learn something new and, to find oneself - in this particular instance - awestruck. Let me tell you about what moved me so profoundly in Ottawa.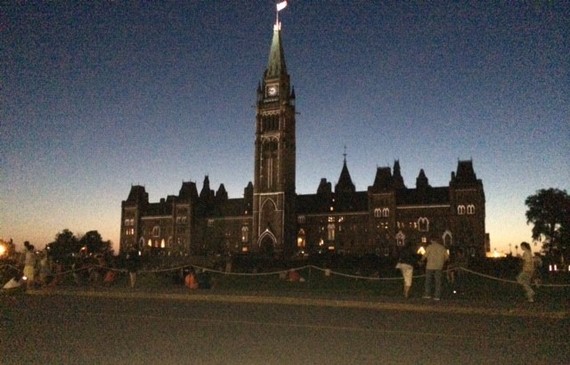 I travel - a lot - but continue to be receptive to what each city new to me reveals about its singular place. My sights were drawn instinctively to the City's architecture. On Parliament Hill, for instance, the Parliament Building's gothic revival architecture spoke of the way a building can evoke the romance of another era. And, the chatter of voices in this very cosmopolitan city offered an unexpected blend of English and French as well as the tinge of many other foreign languages.
But, I digress. The reason for my visit is what left the greatest and most lasting impression. Engaged to speak at this Summit on the subject of Universal Design at Ford Elementary School and the PyeongChang 2018 Olympic/Paralympic Bid, I was at the center of a world devoted to accessibility, and one in which I try to make a difference. Those with whom I moved through this handful of extraordinary days and nights are also as passionate as me on the subject.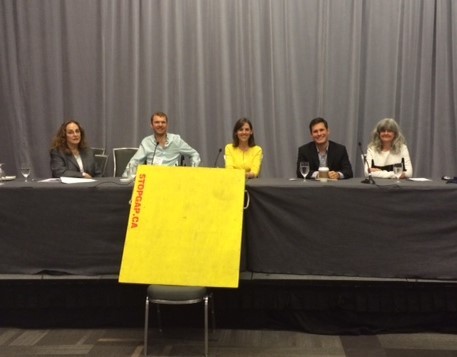 I shared the stage with AccessAbility Advantage, which is a joint venture between March of Dimes Canada and Quadrangle Architects Limited, working to be champions of change through education and awareness within the design community. On that same panel focused on Inclusive Design for the Built Environment was a professional structural engineer who 12 years ago sustained a spinal cord injury and is now devoted to solving access problems, and raising awareness in society from his very personal point of view. Currently, he is designing and installing wooden ramps at retail stores to enable accessibility for consumers.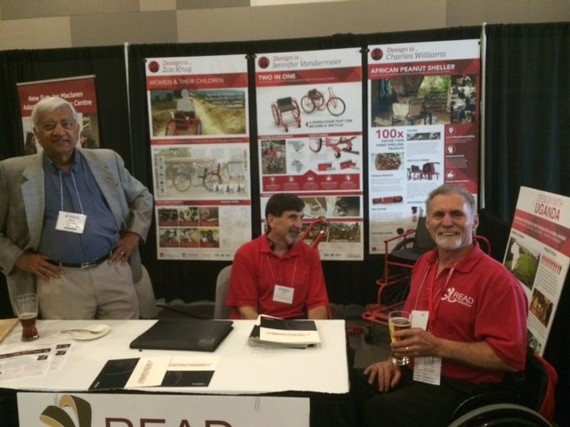 What I share next is the story of one man's phenomenal venture far from home - whose innovative efforts are bringing accessibility to the neediest. In Uganda, as in most other African countries, those who are disabled are usually confined to home, considered outcasts and shunned. It's a place where everyone has a cell phone, but no electricity.
Navin Parekh is the Founder and President of CanUgan Disability Support, which was founded in 2010 and based in Ottawa. With over twenty years experience in international development he was touched by the plight of people with disabilities in Uganda.
Navin has written about CanUgan's work as being a "Collaboration for Social Innovation on a Global Scale: Design of technologies for empowerment of people with disabilities in Uganda". CanUgan Disability Support works with the Kasese District Union of Persons with Disabilities (KADUPEDI). The following is in the words of Navin Parekh:
"Over the past two years undergraduate and graduate industrial design students at Ottawa's Carleton University were able to "Design for the other 90%" by working with people in Uganda living with disabilities and with local artisanal manufacturers. Together they co-developed technologies for improving mobility in rugged terrain and creating livelihood opportunities for people living with disabilities, as well as new artisanal production capabilities.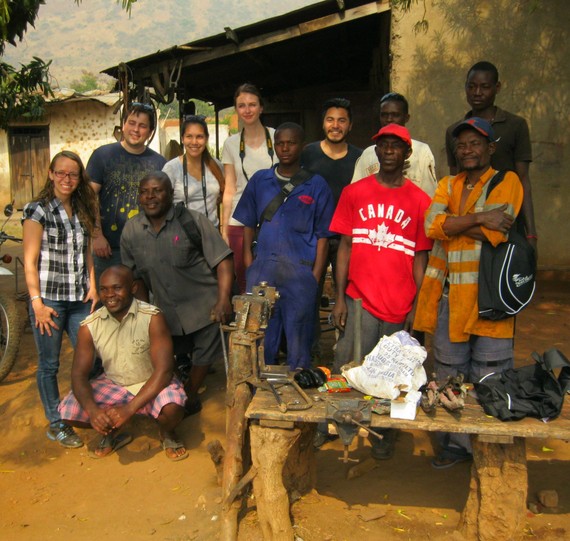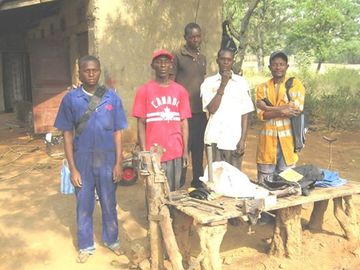 Design Innovation for Disability in Kasese (DIDK) project has been a collaborative undertaking of Carleton University's School of Industrial Design (SID) and Research, Education, Accessibility and Design (READ) Initiative and CanUgan Disability Support, a not-for-profit Canadian charity that has been providing assistive devices to people with disabilities in Kasese, Uganda since 2010.
The overall objective was to improve mobility and livelihoods for people living with disabilities (PWDs) in Kasese district in Western Uganda. The project was aimed at involving various stakeholders in Canada and Uganda to design suitable and cost effective devices for PWDs that can be built and maintained by local tradespeople in Kasese, Uganda.
To pursue this objective, two groups each comprised of four undergraduate students in their final year of studies at SID researched and designed prototypes of assistive devices. They visited Kasese in February 2013 and 2014 respectively and were accompanied by their faculty advisors from SID. In Kasese, the students worked with the local tricycle-manufacturer and end-users and collectively, they produced prototypes. This notion of co-development was a key ingredient of the project.
Prototypes developed through the project included: a tricycle with a solar panel mounted on it for charging mobiles, a peanut grinder, a rollator, an improved and sturdier tricycle, a two-in-one tricycle/wheelchair, a rolling chair, a basket attached to the tricycle for women to carry their infants while doing errands, and a peanut sheller. These devices were aimed not only for mobility and communication, but also for recipients to generate income."
Navin's revolutionary efforts certainly hold true to the International Summit on Accessibility's guiding principle that "everyone has a part to play in making the world a more accessible and inclusive place".
I met other equally passionate individuals, forged new friendships, and intend to follow and champion their missions.
And so, fueled by hope and inspiration - especially in light of the creativity exhibited by the students of Carleton University - my journey continues.