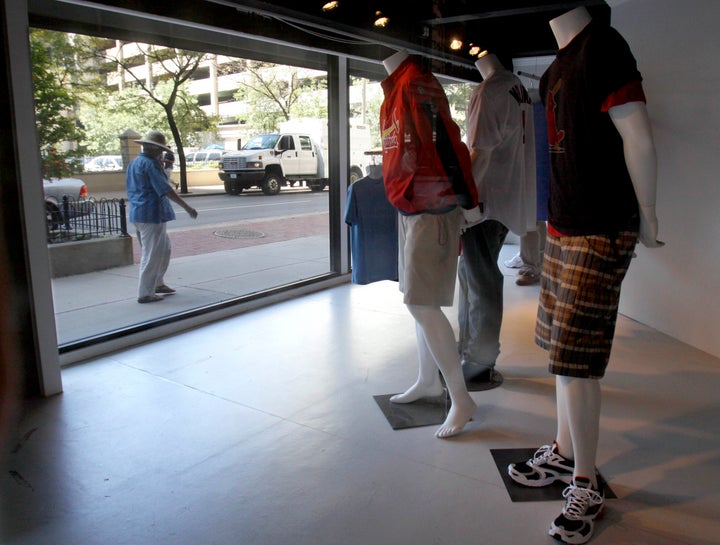 The future strength and vitality of our nation depend on what we do for the young men and women of today. Increasingly, however, many of our country's youth face tremendous challenges and disadvantages.
According to the most recent data from the U.S. Bureau of Labor Statistics, the national youth unemployment rate rose to 19.1 percent in July of 2010. This is the highest rate registered since the Bureau began collecting information in 1948. That translates into approximately 4.4 million people ages 16-24 unemployed nationwide. As is often the case, history offers us a solution -- one rooted in the legacy of the depression era's Civilian Conservation Corps.
Seventy-eight years ago, Franklin D. Roosevelt set nearly 3 million young men to work --through the Civilian Conservation Corps -- to improve the nation's public lands in exchange for food, shelter, education and a precious $30-a-month stipend. The members of the Corps built more than 800 new parks and planted nearly 3 billion new trees, but even more importantly, they received job training and steady work that allowed them to provide for themselves and their families. Today, this message is relevant again.
The Corps Network has carried the legacy of the Civilian Conservation Corps for the past 25 years through our work representing the 158 Service and Conservation Youth Corps in 46 states and the District of Columbia. These local Corps collectively employ and train more than 33,000 young men and women each year.

With support from the Corporation for National and Community Service and the U.S. Departments of Agriculture, Interior and Labor, Corps members are weatherizing homes, conducting energy audits and installing solar panels. They are building and restoring trails on public lands, contributing to infrastructure projects, and providing disaster relief during the aftermath of hurricane Katrina, the BP oil spill and the recent devastating tornadoes in our heartland. They are mentoring students in school and providing formerly incarcerated and court-involved youth with green job training.
Their work is broad and the impact is clear: Corps mobilize approximately 265,000 community volunteers annually who in conjunction with Corps members generate more than 15 million hours of service every year. With this level of commitment, the positive effect on communities and the environment is significant.

The effect on young people who do this work is also considerable: upon completing their terms of service, 80 percent of Corps members go on to other positive activities including jobs, additional service, or further education. These are young people like Tyler Rose of Flagstaff, Arizona who, after dropping out of high school, joined the Coconino Rural Environment Corps. As part of the Corps, Tyler developed sustainable building and energy efficiency skills which he used to secure a permanent job with a local green energy company. Another, Oscar Alejandro Marquina, emigrated with his family from Venezuela and joined the Utah Conservation Corps Bilingual Youth Corps. Not only did he lead a Corps program for Latino high school students, but he then went on to graduate this year with a degree in environmental engineering from Utah State University. For a country struggling to find answers to the economic challenges of today, this impact on lives, families and communities cannot be ignored.
Others are starting to take notice of the many significant results that come from positively engaging young people in their communities and are beginning to take action. This year, The Corps Network and our local partners have joined forces with Planters to transform neglected and unused urban spaces into sustainable, welcoming urban parks in four cities across the country. One of the parks we are building is in Washington, D.C.
For the past month, The Corps Network and Planters have brought together our local member Corps including Earth Conservation Corps, Washington Parks & People and the Student Conservation Association to work in tandem with the private sector, city government, community organizations and local residents to build a new urban park in the Northeast neighborhood of Lincoln Heights. This week, we will complete the park with help from local and national leaders. This new public space then takes its place as a nexus of learning, community service and engagement, and outdoor activity in Lincoln Heights, as well as the broader city of Washington, D.C. We know this transformation of community transforms lives and our work with Planters is proof that public and private partners can come together to have powerful and lasting impact.
Through service, a tenant upon which our country was founded, not only can we do good work for our communities, but we can also pass along tangible skills, leadership and training opportunities and, perhaps most critically, a sense of optimism and hope for the young men and women that need it most. There is no need more deserving of our attention. No greater cause than providing America's youth with life skills, education and good jobs. No greater importance for our nation than to develop our future problem solvers, innovators and leaders.