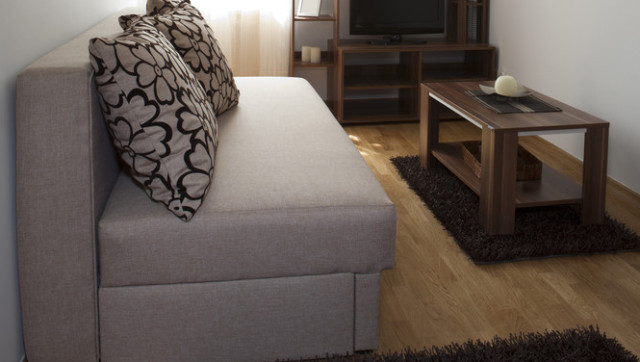 Purchase light-colored curtains, reupholster one of the sofas and paint just a single wall -- all these and more will help you enhance your living room and stick to the budget
-- Ofri Gonen

The living room is the center of all family activities, from family fun to hosting different events for different age groups. Because of the nature of activity taking place within the living room, its design should combine a feeling of home and intimacy with an ability to be functional and presentable. Achieving these goals while maintaining a reasonable budget may, at times, seem impossible. But this is exactly why we have put together the following tips to help you save cash in designing your living room:
1. Don't overload the living room with unnecessary things
In designing a living room, there is a tendency to overload the space with too many items, some for decoration and some for storage and other functions. It is important to remember that good design is both functional and aesthetic to be executed in a smart and creative way. Remember, the number of items is not the determinant, so don't be tempted to purchase unnecessary things. In addition, we recommend selecting items that can address the functional needs and contribute to the design and aesthetic line of the space.
2. Re-Organization
Sometimes, simply reorganizing existing pieces is what's called for -- don't take the arrangement of the furniture and other accessories for granted, simply rearrange the items in the space for a new and refreshing effect.
3. Allow natural light to pervade the space
A bright space provides a sense of openness and freshness, without a major investment. Use bright colors and shiny materials to contribute to the diffusion of light in the space, opt for fine, buoyant curtains that don't block out light but complete the look of the precise and pleasant artificial lighting. You'll be surprised how small touches enhance an entire space.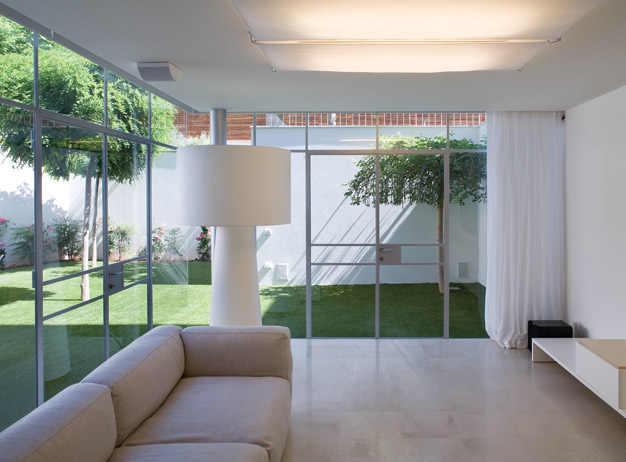 Choose brightly colored curtains to allow natural light into the living room. Architecture and Project Management: Paperna-Yaniv Architecture Firm. Photo: Amit Geron
4. Select one major element
Pick a piece of furniture, a wall, a partition or anything else. This will serve as the heart of the space and the major budget item. A clear focal point in the space helps focus the eye, resulting in a luxurious, aesthetic outcome that unites the entire design space.
5. Upgrade the textile items
Pillows, curtains, sofas and the addition of new textile items will refresh any tired and outdated living room. Investing in such items is of course a lot less than replacing furniture or flooring, but effect will renew the look of the entire room.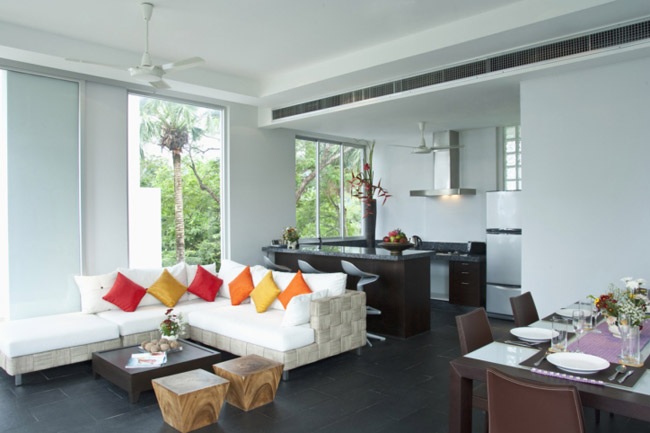 Notice how the number of pillows -- probably the most inexpensive item in this living room -- adds to the overall design. Photo: Thinkstock
6. You don't have to throw things out
Replacing the living room sofas and armchairs involves a big financial investment, but with a little creativity, you can achieve a new and original look -- the trend today is to split "sets," so go for items that complement each other but are not identical. Check if you can reupholster at least some of the existing couches and match them with new upholstery fabrics. Then you can play with fabrics and match up old sofas with new or renewed couches.
7. Combine existing items with new design
A successful renovation does not translate into replacing existing items. Look at the existing items in your home and think about what may continue to serve you, from the perspective of both design and functionally. The items you choose to keep may be integrated with the new design and may be updated with paint, wallpaper, stickers and a new and refreshing use.
8. Invest your money in lighting fixtures
We put a lot of lighting in the living room, partly for functionality and partly for atmosphere. It is important to invest in lighting fixtures, which provide the final touch to complete the atmosphere we want to create in the space. Special lighting fixtures in different styles and various price ranges exist in the market, which will help you enhance any room without having to invest too large a sum of money.
9. Renew using color
The significance of a change in color in the space can be much greater than an expensive piece of furniture. Select a new color palette to revitalize the senses with minimal investment. Repainting the various elements in the space such as the walls and the joinery -- in addition to the textile and decorative items -- will renew the look of the entire room.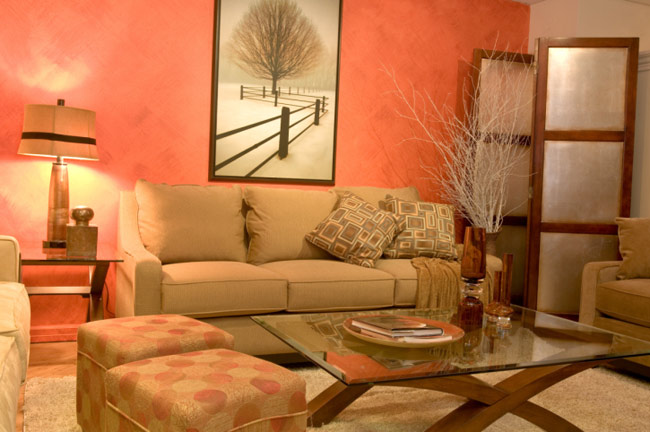 One central, colored wall. Photo: Thinkstock
10. Don't neglect the little details
Even if you invest large sums on furniture, flooring and luxurious textiles, be sure to not forget the little finishes, otherwise you won't be satisfied with the renovation and that sense of a missed opportunity and wasting unnecessary money will creep up on you. The final touches including pictures, ornaments, plants and textiles are what will make the space unique, so don't neglect the little details and include them in your budget.
This post originally appeared on Saloona.