Beer is so much more than what you see in the glass, and I'm excited to share the diligence, daring and creativity that we pour into craft brewing at Dogfish Head Brewery. I look forward to helping share some of my knowledge about and passion for beer in this slideshow and through Brew Masters on Discovery Channel (Sundays at 10pm ET/PT).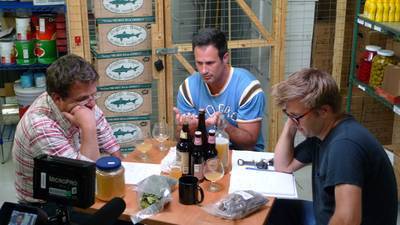 The craft beer movement is now a global force. Craft brewers can be found all over the world from New Zealand to Italy using sourcing local ingredients and experimenting with exotic flavors.
IIn the late 1970s, there were less than 100 craft breweries in the United States. Now, there are over 1,600 craft breweries in the U.S. and you can see this extending beyond our borders.