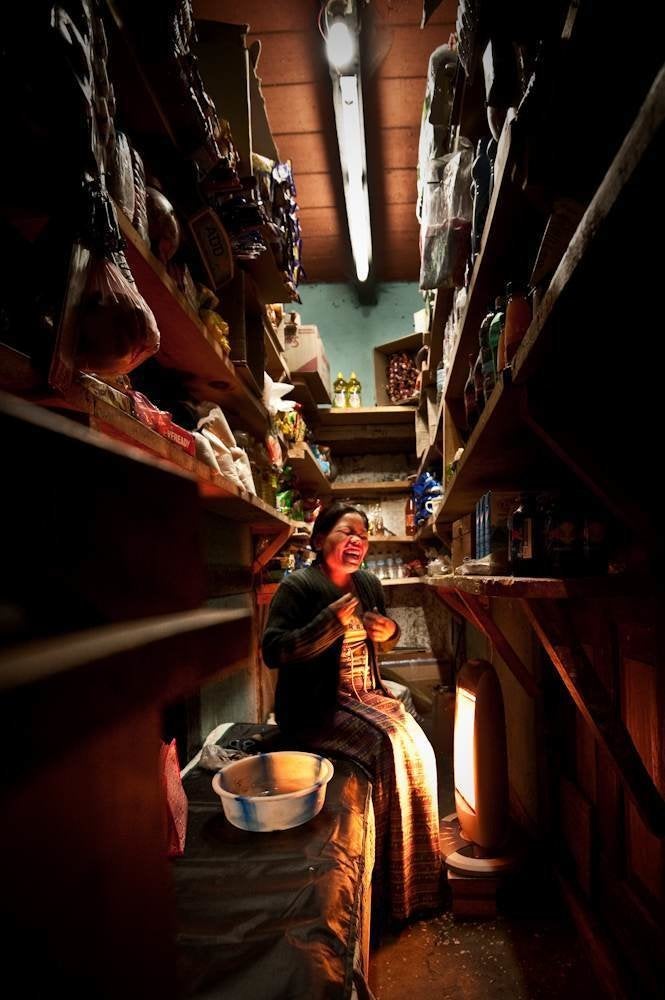 During a year that saw protests, a tsunami and the death of a dictator, I tried to capture the small moments in Asia that often go undocumented. These images seemed an important way of remembering that everyday life goes on regardless of what events may grab headlines.

My travels took me to Bhutan, China, Japan and further afield and what I found were both tremendous differences and marked similarities. The sense of companionship felt by the boy I saw kissing his goat on a mountain in Nepal seemed somehow universal, as did a young girl's respectful posture as she stepped on stage to take a picture of Chinese performers.

Despite travelling through developing countries or, in the case of North Korea, non-developing countries, my objective has never been to portray hardship or poverty. Instead, I hope these photos remind people that our similarities outnumber our differences. In the East, as in the West, men grab beers on Fridays with friends, family time takes priority and people smile back at those who offer them a friendly grin.
Here is 2011 in 11 pictures: