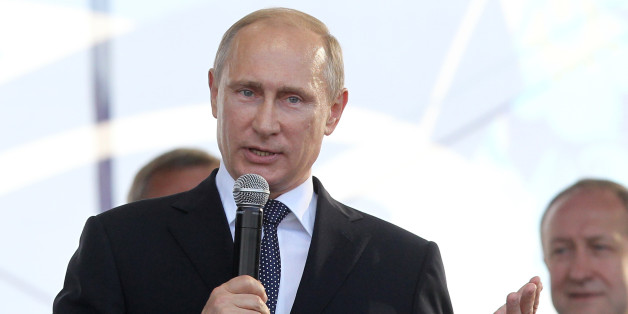 After Russia"s exemplary job hosting the Sochi Olympics and the fine role it has played as a legitimate world power in the last month, it's only reasonable to expect great things from the 2018 World Cup in Russia. The wisdom and good taste of both the International Olympic Committee and FIFA are hard to overstate, and I congratulate them on all their previous and future venue choices as well as their history of irreproachable ethics.
But times have also been tough recently in Eastern Europe, what with vicious, neo-Nazi, fascist thugs taking over Ukraine (according to several reports by the Russian government's official news agency.) To ease tensions between the two brother nations, I have a proposal I believe everyone can get behind: Holding the 2018 World Cup as a joint Russian-Ukrainian event.
Some would call this plan unfeasible. But I ask: Was it "unfeasible" to host the winter Olympics in one of Russia's warmest cities? No. It was not.
With tensions rising between traditional allies (and sometimes satellite states) Russia and Ukraine, what better way to say "no hard feelings" than for Russia to magnanimously host a game or two in Odessa or L'viv? Or even Kiev itself for that matter. Surely, there might be protests from some rabble-rousers or soccer hooligans, but Russia has shown itself to be quite effective at dealing with these elements. Their police's crowd control skills are the envy of every developed nation. And I'm sure Russia would be more than glad to lend Ukraine a hand with the preparations by relocating some of its military and intelligence forces into Ukraine proper.
I already envision the Kremlin's World Cup committee spreading its love of sport to Crimea and Donetsk. But who knows what other cities or regions, unilaterally and without any Russian prompting whatsoever, will decide to join Russia between now and 2018? Transnistria? South Ossetia? Riga? So what's the big deal of adding a few more cities to the list of host sites? The more the merrier.
I ask you, what sport brings people together more than soccer? Just picture this: Russian and Ukrainian children arm-in-arm, rooting for each other's teams with foreign journalists and tourists welcomed into what is obviously not a Potemkin village. That would be something to behold!
Perhaps we could ask Russia to hold a referendum.