The Disney machine has been generating clean-cut triple threats for years now, but some have fared better than others. It was not so long ago that professional tabloid fixture Lindsay Lohan was emerging from the tween-idol chrysalis into the crumpled cokehead butterfly she has become; Miley Cyrus' Disney days are closer behind her, but now, taking to Twitter to voice her support of gay rights, taking bong rips of psychedelic drugs, and gyrating against a stripper pole on stage, she has dramatically distanced herself from the good Christian girl that heartland parents could trust. (In fact, Miley was voted "Worst Role Model" in an AOL poll earlier this year, ahead of fellow Disney fallen princesses Lindsay Lohan and Demi Lovato.)
Demi is the most curious case, though; her relationship to scandal, as it has played out in the press, is an extraordinary case study in public relations legerdemain -- in how to maintain, and even build, popularity instead of notoriety. As the star of the Camp Rock films and the Disney Channel original series Sonny With a Chance, Demi catapulted to stardom among the tween set. She was quickly signed to Disney subsidiary Hollywood Records, through which she released two albums of anodyne pop-rock. Then, at the peak of her popularity, things took a turn; she dropped out of her tour with the Jonas Brothers after allegedly punching a back-up dancer. Her arms were frequently covered with bangles to mask the mottled scar tissue along her wrists.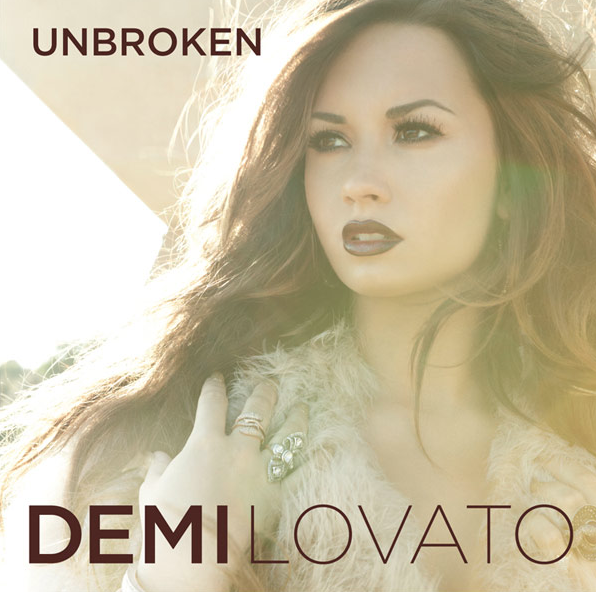 In October 2010, she checked in to rehab (that modern panacea for all celebrity misdeeds), not for drugs -- as her rep was quick to clarify -- but for "emotional and physical issues." While she was in treatment, video was reportedly shopped of Demi using cocaine at a party, but this never surfaced, which was fortunate for Demi: Upon her release, she told the press that the "issues" were a long history of disordered eating and self-mutilation. (She maintains that while she experimented with drugs, they were never the real problem.)
The claim that Demi would have steered clear of drugs in such a severe emotional tailspin is dubious at best -- did her team decide that being a bulimic cutter would make her comeback more palatable than if she'd been a drug addict? -- but regardless of the veracity of that claim, the whole episode was handled with breathtaking grace and tact: a PR dream. Demi is eloquent and thoughtful in interviews, and her contrition seemed more authentic than Lindsay Lohan's endless justifying and storytelling ever has. (Personally, I admire that Miley has always been brazenly unapologetic for her public missteps, but hey -- different strokes.) In an emotional tell-all with Ryan Seacrest, she admitted that she had been "a little brat on set," spoke regretfully about her diagnosis of bipolar disorder, and explained, "My whole point in being so honest about my journey and my recovery is to be able to help people." Mature, poised, and forthright, she appeared the poster child for child-star redemption -- and said nothing that could really embarrass Disney.
And then, of course, there is the song -- July's press tour brought with it "Skyscraper," the first single from her forthcoming third album, Unbroken. (Savvy readers will sense a theme, here.) It doesn't hurt that "Skyscraper" is easily the best thing she has ever recorded -- a melodramatic piano ballad with a majestic belter of a chorus, co-written and produced by hitmaker Toby Gad, who helmed Beyonce's gorgeous "If I Were a Boy." The lyrics are an exercise in "It Gets Better"-empowerment-pop: "You can take everything I have/You can break everything I am...I will be rising from the ground/ Like a skyscraper." If these words sound jejune, the song is not: While Demi's voice struck me as colorless in the past, here her raspy vocals crash and soar, the sound of a muffled cry caught in her throat; that undifferentiated delivery has been swapped for a style that's deeply emotional, and even -- dare I say it -- adult. It's a remarkable sonic departure, and Demi's promotion of her comeback was canny and strategic. She built anticipation on Twitter, released a gorgeous video, and appeared at all the right events; the song shot to #1 on the iTunes charts and debuted at #10 on the Billboard Hot 100, a career high for a single debut. The response from critics and fans has been unerringly and deservedly positive -- but fonder by far than if she'd never assaulted a dancer and gone to rehab in the first place.
The lesson here -- even if it's a lesson more specific to troubled stars than to the legions of ordinary teens who suffer from eating disorders, self-mutilation, addiction, and mental illness -- is not quite as simple as, "Honesty is the best policy." Demi (or her team, maybe under pressure from Disney) was wise not to invoke that oft-cited double standard of celebrity privacy -- wherein stars court fan adulation and tabloid ubiquity to build a platform of success and then demand privacy and anonymity during times of personal hardship. Fellow bipolar trainwreck Britney Spears has always been cagey about her very public fall from grace, and even if her position as an icon remains unthreatened, public trust in Britney has dwindled. She is no less popular, but she is less likable now than she has ever been before, even at her craziest (probably due to the removed civility with which the media now handles her). Even if Demi was not, as I suspect, telling us the whole truth, her apparent candor with the media, coupled with the truly impressive artistic moment of "Skyscraper," is enough to win back mainstream audiences -- even those conservative moms who are rightfully wary of entrusting their daughters to such a tortured role model. (It didn't hurt that fellow Disney princess Selena Gomez took to Twitter to call the single "[i]ncredible, beautiful and so inspiring" -- a valuable stamp of approval from a less compromised tween queen.)
Of course, since it was the pressures of Hollywood and the public eye that created the perfect storm for Demi to spiral out of control, the sensible thing to do would be, perhaps, to simply withdraw from the spotlight and fade into obscurity, like so many tarnished child stars before her. But I think Demi is scrappier than that, and hungrier, too. The Disney star factory itself is something like a skyscraper -- strong, imposing, ruthless -- and Demi would be foolish to alienate such a monstrous empire. She just has to keep her nose clean and keep on saying the right things if she doesn't want to lose her privileged position under the aegis of Disney. Hopefully, they won't lose her, either.