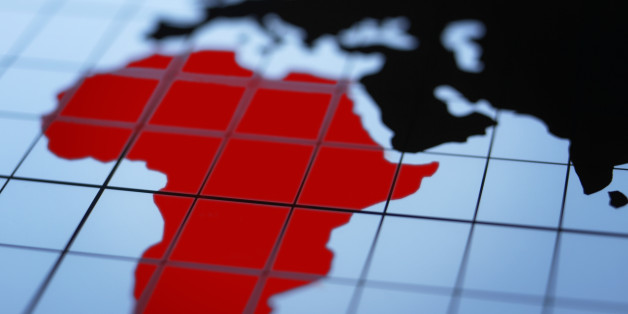 On April 22, I attended a controversial lecture at Tufts University by Paul Kagame, president of the Republic of Rwanda. I was invited to attend the lecture due to my work as a researcher and consultant for a genocide prevention NGO in Rwanda. The lecture was a ticketed-only event in a packed 350-seat auditorium.
The media, press and op-ed pages of major newspapers and blogs exploded after Kagame's visit to Tufts. The government of Rwanda stated that the lecture was simply part of international awareness events surrounding the 20th commemoration of the Rwandan genocide, this year called Kwibuka (Kinyarwandan for "remember"). Activists, on the other hand, claimed that Tufts University provided a soapbox for a repressive leader to deliver biased rhetoric. One pointed op-ed in the Tufts Daily newspaper, entitled "Why did Tufts give a platform to a dictator?" condemned Tufts officials, who the author claims "made an intellectual sacrifice and allowed a dictator to be whitewashed." As a scholar who has worked both with the government of Rwanda and local, non-political NGOs and survivors' organizations, I question the legitimacy of the claims made by both the government of Rwanda and the op-ed in the Tufts Daily. Tufts is not different than any other academic institution seeking opportunities for students to develop independent views about world leaders and pressing global issues.
Many have trouble defining Kagame. Activists and scholars from Rwanda, Africa, and the Western world protest President Kagame's human rights record. They outwardly declare that his government has stifled opposition and has committed human rights violations. These claims have recently resurfaced with the January 2014 assassination of Rwandan opposition Patrick Karegeya in Johannesburg, South Africa, and with the April 2014 20th commemoration ceremony toting Kagame's development agenda without mention of opposition leaders' opinions on the mandated commemoration period. Yet they also cite and applaud his development agenda and leadership in improving health, education and business indicators in Rwanda. When traveling in the country, survivors seem happy, healthy and proud of Rwanda. But Kagame remains in a difficult position, where he cannot escape the criticism that has once again placed Rwanda's challenges at the forefront of international discussion.
News articles in response to Kagame's visit to Tufts claim that the university should not have invited him to speak in the first place. Other articles state that Tufts should have had an open venue where students and faculty could ask the most challenging questions. What venue is appropriate for a senior statesman to be free of the politicization of issues and positions, where he can be ignore ties to constituents and can avoid the scrutiny of the international community? This does not excuse Tufts from presenting all of the facts and prevalent public opinions about President Kagame's visit. While Tufts has strong ties to Rwanda, through its Veterinary School, Medical School and business program, the university should encourage and create space for students to hear all aspects of criticism and praise for President Kagame and form their own opinions accordingly.
Kagame is just one of a number of controversial speakers who have been invited to address members of Tufts University. Earlier this year, the former president of Georgia Mikheil Saakashvili spoke at The Fletcher School of Law and Diplomacy at Tufts, where he also served as Statesman in Residence. Saakashvili has been accused of running an autocratic regime that tramples human rights and stifles democracy. Eve Ensler, author of the groundbreaking play The Vagina Monologues and founder of the V-Day global activist movement to end violence against women and girls, also spoke at Tufts University this year. Ensler has been accused of violating privacy and disrespecting women in conflict countries who have experienced sexual violence, by using their personal experiences for her own intellectual gain. While Tufts University and members of the Tufts community do not necessarily agree with its speakers' positions or records, the university is facilitating dialogue and learning about complex international issues. Perhaps that should be the ultimate goal of an institution of higher learning.