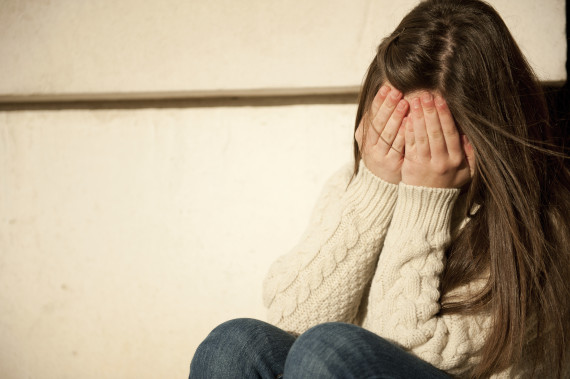 Last night, Dateline profiled young teens who received plastic surgery from The Little Baby Face Foundation, a non-profit whose mission is to "correct low income children's facial deformities."

This is the same non-profit who performed plastic surgery on a 14-year old girl who was bullied because her ears stuck out (they also provided her with a nose job and chin surgery, to further improve her appearance).

If these cases were isolated, it would be easy enough to let them go. But they're not. We hear these stories over and over again: Kids are being tormented about their looks and, while this is certainly nothing new, today's brand is -- thanks to social media -- pervasive, ubiquitous and permanent. Social groups are harshly penalizing anyone who falls outside their appearance criteria and individuals are accepting that judgment.

ABC News reports that numbers from the The American Academy of Facial Plastic and Reconstructive Surgery show teens had 76,000 cosmetic procedures in 2011, a 30 percent jump from the prior decade. They found that children and teens are more likely to have plastic surgery as a result of being bullied (76 percent) versus a way to prevent bullying (24 percent).

This phenomenon -- kids having plastic surgery due to appearance-based bullying --
was, I explained back in October, one of the reasons I created the New York City Girls Project during my time at Mayor Bloomberg's office. The Girls Project was a self-esteem and body image campaign, which helped girls believe that their skills and character were more important than their appearance, while also expanding the definition of beauty beyond a narrow, unhealthy ideal.

Remembering all too well the pain and embarrassment I felt when a teen friend told me my nose was big, I empathize with the suffering these kids experienced, and can try to imagine the difficult decisions their families made to best help them regain confidence and joy.

When we look, however, at the increase in plastic surgery, alongside the prevalence of bullying and its devastating consequences -- in New York City, nearly one in five city public high-school students has been a victim of bullying, and about one in six bullying victims has attempted suicide, nearly three times the number of the non-bullied -- we must all question a culture that teaches our kids that it is acceptable to be cruel to others based on their appearance, or that a practical response to that cruelty is to alter ourselves to fit someone else's preference. The issue is very clearly not about the charity, or the children who have had surgery or the parents acting in the best interest of their child; it is about a culture that has taught us to derive our, and others', value nearly entirely from appearance, and what that has done to our sense of self-worth.

Since time immemorial we have been tweaking, blending, dyeing, glossing and dieting to fit various preferences. But when a girl can't leave her house because she's so unhappy with her appearance, and a boy gets a message on social media demanding "Why don't you just kill yourself?" because his chin isn't well-defined, I would argue we have reached a whole new -- and systemic -- level of toxicity.

I wrote in my last piece: "For too long, our culture has sent girls, and women, two devastating messages: our greatest value is our appearance and there is only one, narrow vision of beauty that is worth striving to meet." Something, I added, has to change.

This cannot be the legacy we leave.
I've just launched a website, www.nationalgirlsproject.org where I hope we can continue the conversation about appearance, body image and the way society values women and girls.