As 2013 draws to a close, "Top 10 of the year" lists are predictably ubiquitous. But here's a list I doubt you'll see elsewhere -- 10 Muslim women artists and leaders from around the world who are shaking up the status quo.
This handful of incredibly talented visionaries and change-makers are all selected from the hundreds included in the International Museum of Women's virtual exhibition, Muslima: Muslim Women's Art & Voices. No matter what part of the world these women hail from, not one of these exceptional leaders is limited by her faith or gender. Instead, each uses her identity to courageously overturn conventional roles and blaze an extraordinary path for herself -- an unthinkable accomplishment that will leave you deeply moved and inspired. (For my picks of change-makers closer to home, check out "10 American Muslim Women You Should Know.")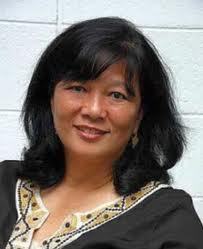 1. Zainah Anwar is a founding member of the revolutionary Malaysian organization, Sisters in Islam. The pioneering work of SIS aims to understand Islam from a women's rights perspective and create an alternative public voice for Muslim women demanding equality and justice. This mission led it to create Musawah in 2009, where Anwar is currently the Director. For over 20 years, Anwar has been at the forefront of the women's movement pushing for an end to the use of Islam to justify discrimination against women. She says, "First of all, there is nothing in the Quran that denies a woman's right to drive, to be educated, or to be treated as equal to men. There are of course verses that have been misinterpreted to justify all these forms of discrimination and ill-treatment of women... The Muslim world desperately needs a paradigm shift on how we regard and treat women. If we had been true to the message of the Quran, we really should be at the forefront of the feminist movement today!"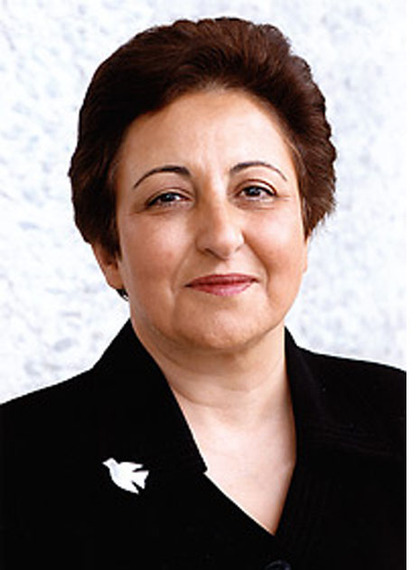 2. Trained as an attorney in Iran, Dr. Shirin Ebadi set up a private practice in 1992 handling contentious cases. She was the defense lawyer for many controversial political and human rights cases in Iran, including Parvaneh and Dariush Foroohar (well-known political activists killed by security forces) and Zahra Bani Yaghoob (a young doctor killed in detention). These activities led to her incarceration on charges of spreading and publishing lies against the Islamic Republic. She spent 25 days in solitary confinement. But the international community recognized her work and awarded Dr. Ebadi the Nobel Peace Prize in 2003. Dr. Ebadi used some of the prize money to set up an office for the Center for Defenders of Human Rights and support the families of political prisoners. Although a role model to many, Dr Ebadi says she is "opposed to following a role model. I often tell my daughters not to follow me as a role model. I have not followed any role models. I tell young women, in particular, that you need to be yourself and follow your own dreams. I tell them to make efforts to reach their goals and not fear the possibility of failure."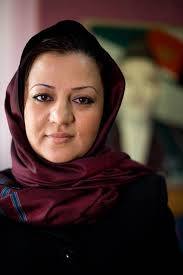 3. Maria Bashir is the first female Prosecutor General in Afghanistan. In her groundbreaking role, she has taken on the mission of educating and empowering the women in her community of Herat of their Islamic and civic rights. The knowledge Bashir is imparting is empowering women to file police reports and claim their rights to safety and equal treatment. The sad irony is that while Bashir protects women and children, her own life is under threat from both the local government and the Taliban. Bashir has sent her children out of the country to keep them safe while she herself moves from safe house to safe house. For her brave work, the United States Department of State presented her The International Women of Courage Award, which is awarded annually to women around the world who have shown leadership, courage, resourcefulness and willingness to sacrifice for others, especially for better promotion of women's rights. She says, "The message that I give to young girls is that there is no career that they cannot do as long as they are equipped with the knowledge. I also make them aware of their rights, and I tell them that if they work in the government of Afghanistan, they can have a significant role in rule of law, and specifically justice for women. I believe it so important to lead society toward justice!"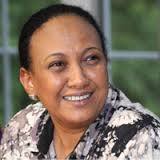 4. Fahima Hashim is the director of Salamah Women's Resource Center in Sudan, whose most successful campaign has been to reform laws on rape that, in their current form, prevent the survivors of sexual violence from accessing justice. Sudanese laws currently grant conditional immunity to officials, especially police and security forces, many of whom have been accused of rape. The initiative would also end the use of rape as a weapon of war in Darfur. Since launching this initiative, rape cases and child sexual abuses are now covered in the daily newspapers and the government is allying with civil society to reform rape law, thereby protecting women and children. She says her "country is experiencing an identity crisis, especially after the separation of South Sudan. Some are trying to understand, and some will migrate. Salamah works with a big number of university gradates and university students, and they give me hope that change will come and new men are walking together with women, equally."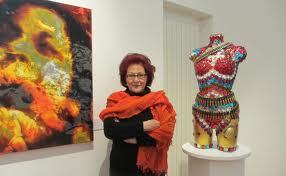 5. Laila Shawa was born in 1940 to one of Gaza's old landowning families. She took up residence in London in 1987 and soon after started her socio-political critique Women And The Veil, resulting in acclaimed paintings like The Impossible Dream. Shawa's pioneering work during the 1980s of utilizing photography as integral to art production has left a lasting mark on contemporary Palestinian art. For the artist, it signified a departure from the traditional paint medium and instigated such works as the controversial installation Crucifixion 2000: In the Name of God at the Ashmolean Museum, Oxford. In January 2009, in response to the invasion of Gaza by Israel and the high death toll among children, she created a Gaza III series. Another powerful series titled Cast Lead references the high number of children killed in the airstrike operation by the Israeli air force, also called Cast Lead. In Shawa's powerful work, the political is often the personal. When asked about her courage, she says, "I come from a long line of strong women. My grandmothers were very powerful; my mother was a follower of Simon De Beauvoir. I grew up as an equal, and always believed in the power (and to some extent the supremacy) of women. Watching women subdued -- but above all, seeing women accept it -- is something I could not accept."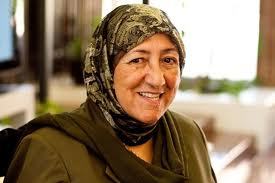 6. Born in Afghanistan, Dr. Sakena Yacoobi grew up seeing widows forced to beg for money or work for just a little food. She saw women and children who could not read and the impact poverty was having on her country: there were no clinics, no schools, no way for people to learn skills that would better their lives. To change that, Dr. Yacoobi founded Afghan Learning Institute (AIL) to bring education and work training to women and girls. In 1995, the organization began by helping in refugee camps then soon supported secret homeschools inside Afghanistan. After the fall of the Taliban, AIL established learning centers where people can come to get an education and the skills they need to have a better life. For her incredible devotion to promoting education and heath services, Dr. Yacoobi was awarded the 2013 Opus Prize, which comes with a $1 million award. Dr. Yacoobi says she feels optimistic about the future: "I see a future in Afghanistan where women and men work together as equals, where no one's human rights are abused, where there is harmony and justice for all. Already there are communities of men and women where this is happening. I pray, in the future, those will be the only communities in Afghanistan."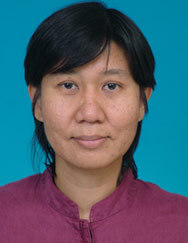 7. Human Rights lawyer Zarizana Aziz is the Board Chair of Women Living Under Muslim Laws (WLUML), an international solidarity network that provides information, support and collective space for women whose lives are shaped, conditioned or governed by laws and customs said to derive from Islam. For more than two decades WLUML has linked individual women and organizations. She was President of the Women's Crisis Centre (now Women's Centre for Change) in Malaysia, where she provided legal and emotional support to victims of violence against women. Most recently, she was shortlisted for the UN Working Group on Discrimination against Women in Law and Practice. She says, "Do not accept that women are born to suffer discrimination, inequality and violence. The more you learn the better you will understand how culture and religion have been politicized to justify discrimination and silence women's voices. Culture is dynamic and is influenced by contemporary societal needs and must reflect our understanding of justice and equality."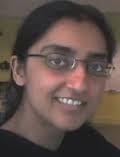 8. Tamsila Tauqir is the founder of the Safra Project, a group that works to empower Muslim lesbian, bisexual and trans. Located in the UK, Safra Project has three key aims: to empower Muslim lesbian, bisexual and trans (Muslim LBT) women to deal with the issues they face resulting from their sexual orientation and/or gender identity within the context of their ethnic, cultural and religious background; to raise awareness on the needs of and issues relating to Muslim LBT women in order to make service provision accessible and appropriate; and to eliminate prejudice and discrimination experienced by Muslim LBT women and to promote diversity. Safra comes from the Arabic word Safr, meaning to journey or travel. The organization chose this name because their mission is to support women on their journey. Asked about a recent success story, Tauqir told me about a British woman who wanted to bring her partner over from Pakistan on a fiancé visa. She says, "It took just under a year of evidence gathering, writing letters to the Home Office and UK Border Agency, involving the local Member of Parliament, seeking appropriate legal advice but it happened. Just a few months ago the partner came over to the UK and recently the two women had a small civil partnership ceremony to legalize their commitment... Now plans are being made for the shaadi (wedding), with all the glitz and glamour you can imagine of a Bollywood movie... And Safra Project will be there to share their joyous day, inshallah."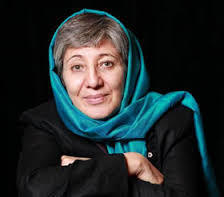 9. Dr. Sima Samar is the Chairperson for the Afghan Human Rights Commission. In this position, she oversees the conduct of human rights education programs across Afghanistan, the implementation of a nationwide women's rights education program, and monitoring and investigation of human rights abuses across the country. Dr. Samar convened the Commission, which is the first Human Rights Commission in Afghanistan's history. Trained as a doctor, Samar became a leader for educating Afghan women and girls. She founded The Shuhada Organization, which now operates 55 schools for girls and boys in Afghanistan and 3 schools for Afghan refugees in Quetta, Pakistan. She also served as the Minister of Women's Affairs in Afghanistan in 2002, before being forced to resign due to death threats for questioning conservative Islamic laws. Dr. Samar has spent her life working for improved education, health, and equality for women and girls in Pakistan and Afghanistan. When speaking of her achievements, Dr. Samar says, "When I look back I feel really happy because it took a long time to get to this position. But one thing that you can be sure of is if you have commitment and dedication you will reach your objective. My objective was not always to be in a position of power, but in a position where men could admit that women are also able to work as human beings."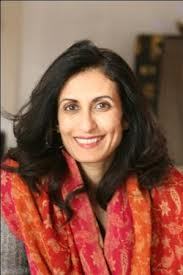 10. Boushra Almutawakel has worked as a photographer for the United Nations, CARE International, the Royal Netherlands Embassy, the Social Organization for Family Development, the National Institute for Health Education, The British Council, The French Embassy, among other others, while pursuing her own personal photographic projects. In 1999, she was honored as the first Yemeni Woman Photographer by the Empirical Research and Women's Studies Centre at Sana'a University. She is a founding member of Al-Halaqa in Sana'a, an artists' group that created a space for discourse and exhibitions and forged links with international artists. Among other places, her work has been acquired by the British Museum in London, The Museum of Fine Arts of Boston and the Barjeel Foundation. Her "Hijab Series" was inspired after 9/11 when women wearing the veil were commonly portrayed in the media as weak, oppressed, and backwards. Almutawakel says she wanted to portray the hijab "as a form of self-expression... I want to explore the many faces and facets of the veil based on my own personal experiences and observations: the convenience, freedom, strength, power, liberation, limitations, danger, humor, irony, variety, cultural, social, and religious aspects, as well as the beauty, mystery, and protection."
To read the entire profiles of these ten incredible women and to meet more extraordinary leaders and artists from around the world, visit the revolutionary Muslima exhibition. Add your voice by tweeting to us at @IMOWomen to let us know who you would include in this list of Muslim women or leave a note in the comments below.