In 2015, InterAction's member NGOs will spend over $450 million in private, nongovernmental funds on child health and survival, a substantial increase over this year's spending. These dollars will allow children around the world to reach their fifth birthdays and lead healthy, productive lives. Having worked for years to advance the wellbeing of children, I know firsthand why these investments are so critical.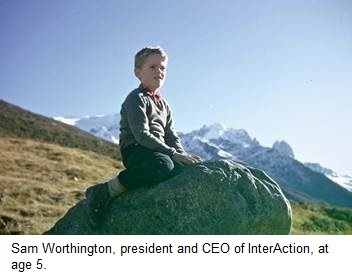 In 2012, 6.6 million children died before their fifth birthday. While this represents huge progress over past years, in far too many communities parents simply assume that half of their children will not make it.
Investments in child health and survival are about meeting parents halfway, giving them the tools to move mountains. I have seen the energy and vibrancy that comes to communities after simple health interventions lead to a sharp decline in child deaths. In these situations, the commitment that parents and communities put in, organizing themselves for the wellbeing of their children, is incredible.
And we know how to do it. U.S. NGOs and the U.S. government focus on leading causes of under-5 child death, such as diarrhea, malnutrition, malaria and pneumonia, and work closely with mothers to improve maternal health.
The progress
in recent decades has been striking: in 2012, around 17,000 fewer children died every day than in 1990.
The investments
by the American people through the U.S. government and U.S. NGOs have been a huge driver of this decline.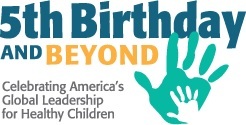 The U.S. Agency for International Development has been a
key part of this fight
, prioritizing easy-to-use interventions with the highest impact on the leading causes of under-5 child death. USAID has also addressed
mothers' needs
, and invests in children after their fifth birthday to help them learn and grow into productive adults.
U.S. NGOs, too, have been at the forefront on this issue, which is why InterAction members will spend over $450 million in private funds on these interventions in 2015. NGOs' proven track record on this issue comes from their technical expertise and their enormous reach and access to the most vulnerable communities. NGOs' thousands of local staff work at the grassroots level, family by family and also partner with governments and the private sector for greater impact.
U.S. NGOs' private resources -- raised from foundations, corporations and individual Americans -- reinforce and enhance U.S. government investments in child health and survival. Next year, InterAction members will increase this spending to over $450 million. These dollars will pay for bed nets, vaccines, improved sanitation, community health workers, nutrition supplements and other critical interventions.
We have an opportunity: if we invest in these communities, giving parents the tools to raise healthy and productive children, we can sustain the massive decline in child mortality that we have seen over the past two decades. U.S. NGOs will continue their private spending, and stand ready to partner with and support the U.S. government's investments to let these children reach their fifth birthday.

This blog was first published on InterAction's website. Join the conversation on Twitter with hashtag: #5thbday