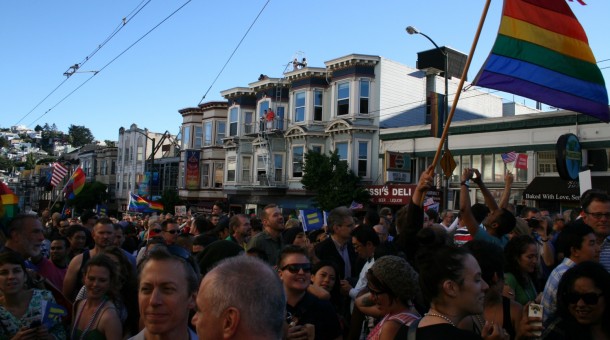 As some of the glow fades from yesterday's Supreme Court rulings, we sort out what happens to domestic partnerships.
The City of San Francisco and the State of California have long been pioneers in allowing same-sex couples to register as domestic partners, which provides them many of the legal rights and responsibilities of marriage--including workplace benefits to spouses--without the title. What happens, legally, to those relationships in the wake of the Supreme Court's decisions on Proposition 8 and the Defense of Marriage Act?
Turns out domestic partnerships will stay in place. Nothing legally changes as a result of the rulings. But don't be shocked if a few years down the line, the only legal options are "married" or "single." Domestic partnerships might end up looking like the first stage of a rocket launch--enough power to lift marriage up into orbit, but discarded once the heights have been reached. Or they might survive as niche legal arrangements for couples seeking legal rights and responsibilities without the title of marriage.
That's according to Frederick Hertz, a local lawyer and author of Making It Legal (whom San Francisco described as "the legal guru of same-sex relationships" back in 2005). "There's a small minority of people who thinks there should be an alternative to marriage," Hertz says, "but for the majority, domestic partnerships are a vehicle that has been outgrown."
Click here to continue reading on sanfranmag.com