I always say there are no rules in makeup, and while I don't believe in rules, I definitely believe in guidelines. So many of us have experimented with our makeup in a way that leaves us looking overdone, cakey, orange or washed out. Below are some of the makeup do's and don'ts I have found to be helpful for myself and my clients.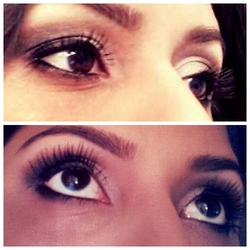 Do Use Mascara: Mascara has an undeniable effect that enhances, thickens, and elongate lashes. It allows your eyes to look bigger and more awake. Without it, your makeup application may look incomplete.
Do Not Apply Mascara Over an Already Dried Coat: There is nothing worse than spider lashes. Applying two or three coats of mascara over your lashes while they are still wet is my recommendation. Applying mascara over an already dried coat will cause your lashes to clump and stick together, giving you a not so attractive outcome.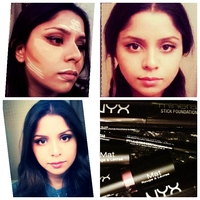 Do Highlight and Contour: I naturally have a very round face. I make sure to highlight and contour anytime I know my photo will be taken. This allows my cheek bones to appear more pronounced, my forehead to look smaller, and my nose to look straighter. I recommend the NYX Foundation Sticks.
Do Not Forget to Blend Your Contour: Unless you are doing costume or drag makeup there is no reason to not properly blend out your contouring. Spend a good 4 or 5 minutes buffing out your contour. This will eliminate the appearance of any harsh lines on your face and allow you to look more natural.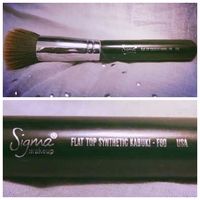 Do Use a Makeup Brush to Apply Your Foundation: While some people prefer to use their fingers to apply their liquid foundation, I like to use a flat kabuki brush. It not only applies the right amount of product to your face but it allows you to properly buff it out leaving an even coverage on your skin. I recommend the Sigma F80 Flat Kabuki Brush for this.
Do Not Use a Disposable Makeup Sponge: Disposable sponges will soak up and eat your product more than they will apply the product to your face. They are also not effective in properly blending the foundation and will leave
unwanted streaks, and an uneven application.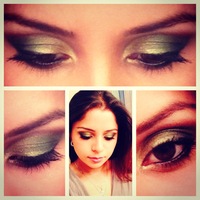 Do Use More Than One Eye Shadow Color: Using more than one color on your lid will create depth and dimension into your look. It also allows you to be more creative with your application. If done correctly it can make your eyes appear bigger.
Do Not Use More Than Three Colors on Your Lid: While it is good to use more than one color I don't advise using more than four. There isn't much real estate on our eyelids and using more than four colors can muddy the waters. I like to use two colors directly on the lid, one color as the brow highlight, and one as
the contour for the crease.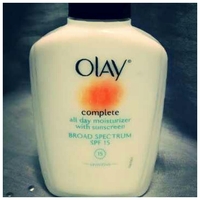 Do Use SPF Moisturizer: The best makeup application is usually on the best skin. If you take care of your skin and protect it from the sun your makeup will continue to look beautiful over time.
Do Not Sleep With Your Makeup On: Sleeping with makeup on is a horrible habit that so many women have. Sleeping is the time for your skin to regenerate and rebuild. You aren't doing yourself any favors by clogging up your pores and preventing your skin from breathing and repairing overnight.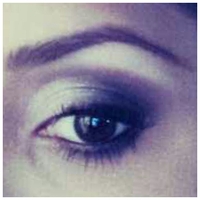 Do Fill in Your Eyebrows: Most of us were not lucky enough to be born with full, thick eyebrows. Filling in your brows where there may be gaps will provide a completeness to your look that you would not get otherwise.
Do Not Neglect Your Eyebrows: Eyebrows are one of the most powerful features on our face. When they are shaped properly they will frame our face in a way that instantly increases beauty. It is also important to leave the eyebrow shaping to the professionals. I don't recommend trying to tweeze or wax your own eyebrows. Most of us wouldn't cut our own hair and we shouldn't be shaping our own eyebrows either.