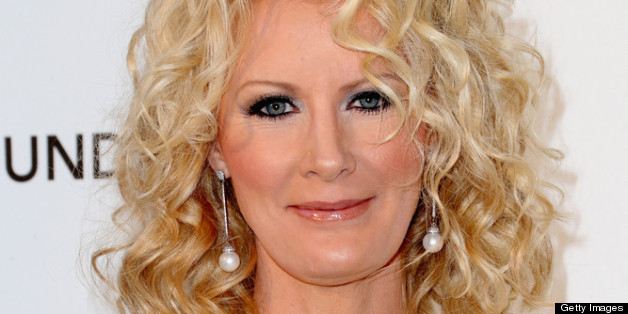 True story: A young child at the Boys & Girls Club in El Dorado, Arkansas, stuffed ketchup packets into his pockets, as he helped the volunteers clean up. When someone asked what he was doing, he said that he was saving the packets of ketchup to make tomato soup with his grandma. No child should have to be that resourceful. Hearing this story makes me heart-sick for him and the 16 million kids in this country who struggle with hunger. Growing up, I remember staring at the empty food cupboards in my kitchen, wondering where dinner was coming from. It's my life's mission to make sure that every child has access to healthy meals. Recently, I was able to put my passion into action.
On May 1, 2013, I partnered with Kmart, Sears, Shop Your Way, Hasbro, Domino Sugar, C&H Sugar, PHILADELPHIA Cream Cheese, and Duncan Hines to host the World's Largest Bake Sale for No Kid Hungry at Grand Central Station in New York City. Thirty-five famed, local restaurants, such as Making that Cake, Billy's, Fresco by Scotto, Cheryl's, Insomnia, and Doughnut Plant packed Vanderbilt Hall with a cornucopia of baked and savory goods priced at $5 apiece. Kmart, one of our corporate sponsors for No Kid Hungry, adorned the space with colorful kiosks laced with toys for sugar-frenzied kids (and chairs for weary parents). Event co-host and construction buff Ty Pennington crafted a pimped out bake sale stand for auction -- cutest thing I've ever seen. Celebrity talents Mario Batali, Buddy Valastro, Wendy Williams, Rosanna Scotto and Dylan Lauren also worked the room.
Together, with donations and sales from baked goods, we raised $100,000, enough to connect kids in need with one million free meals. All the proceeds went to Food Bank of New York City and No Kid Hungry. That's a great cause to "let them eat cake!" Watch this video of the event, and get a taste of the action.
The No Kid Hungry campaign is supported by unique programs that raise the critical funds needed to end childhood hunger. Working closely with the culinary community, No Kid Hungry hosts innovative culinary fundraising events that allow the No Kid Hungry campaign to invest in community organizations effectively fighting hunger throughout the country. These fundraising dollars translate into school breakfast programs, summertime food programs (when kids are often most at risk from hunger) and efforts to teach families how to stretch their grocery dollars and choose nutritious foods. If we continue to combine our efforts, we can eventually make childhood hunger yesterday's news. Think of that, next time you bite into a cupcake.
Inspired to contribute to the cause? Go to recipefornokidhungry.com and make a virtual donation, or share one of my virtual recipe cards to help spread awareness.