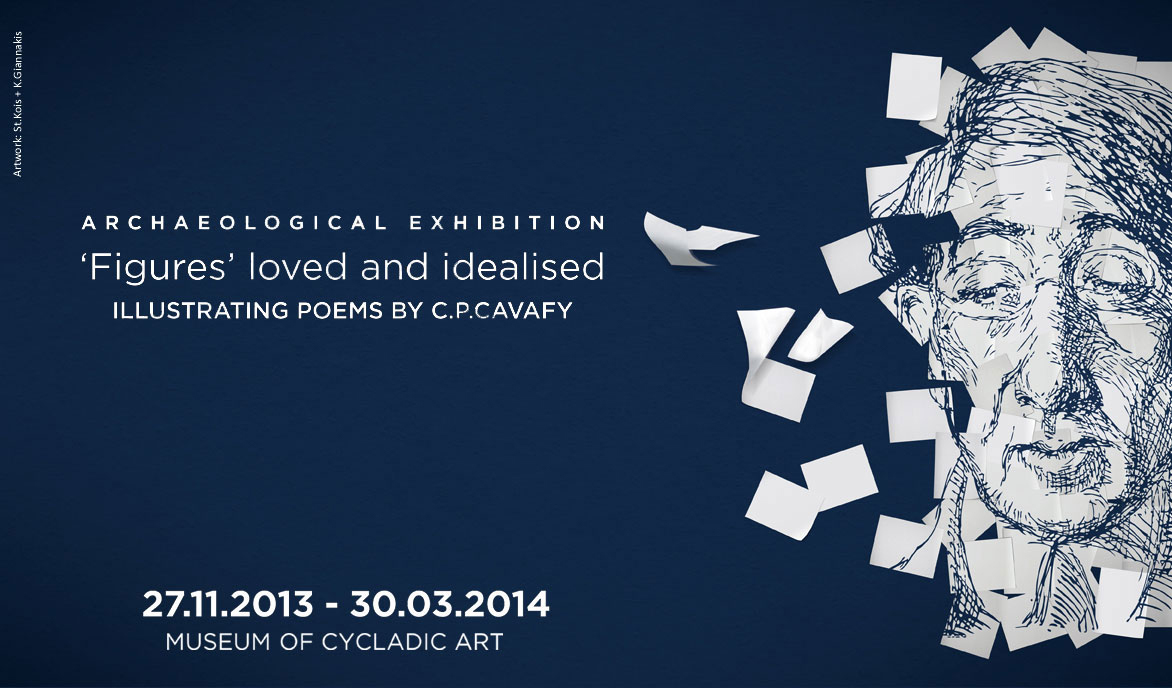 "...When you set sail for Ithaca, wish for the road to be long, full of adventures, full of knowledge..."
--"Ithaca," C.P. Cavafy, 1910.
Even if you have not read Cavafy's "Ithaca" -- one of his most popular poems -- the poet's universality transcends time, geographies, space.
This is why, in commemoration of his birth 150 years ago, UNESCO declared 2013 the "Cavafy Year" to reflect on his work and contribution to poetry, and it's why the Museum of Cycladic Art in Athens, in collaboration with the Cavafy Archive/Onassis Foundation and the Hellenic Ministry of Culture and Sports, organized a very different kind of exhibit presenting a unique facet of the poet's historical sources of inspiration.
Like all great poets, from Homer to Tennessee Williams, Cavafy has managed to weave history into the present, drawing the inspiration for his historical poems from the first and second centuries B.C. and the Hellenistic era of Alexandria, around and after the days of Alexander the Great. The exhibition focuses on figures that play a leading role in Cavafy's poetry. Inspired by the verse "Voices, loved and idealized" from the poem "Voices," it uses archaeological artefacts to illustrate a selection of poems with mythological and, especially, historical subjects, which experts believe account for approximately one third of his work. Meaning and ancient artefacts merge so that a poem's moment of conception and writing is moved to the time of Cavafy's protagonists, offering the reader-visitor a novel "communion."
Aiming to offer audiences a unique experiential journey through time, the Cavafy exhibit is another project based on the concept that a museum is a vibrant force of contemporary life. As a small, private museum, we strive to make our shows relevant while stimulating debate, dialogue and inspiration -- and Cavafy has been such a master for just that.
The exhibition is curated by the MCA Director Prof. Nicholas Chr. Stampolidis, in collaboration with the archaeologists Maria D.Tolis and Mimika Giannopoulou.
Running through March 30, 2014, at the MCA in Athens.
More info here