Finishing an internship strong is just as important as making a good first impression.
Unlike the month of March, it's a really bad idea to come into an internship like a lion and leave like a lamb because even if you worked really, really hard for the first six weeks of your internship, slacking and giving a less than stellar performance for the last four weeks will be far, far more memorable when it comes time for your internship supervisor to give you a letter of reference or even more importantly, a stellar recommendation when a potential employer calls them.
In five years of running my own internship program here at my destination wedding planning company on Vieques Island, I've had good interns, amazing interns, fabulous interns, interns not worth mentioning, and sadly, some great interns who dropped the ball in the final weeks. If I'm relieved when you leave us, that's not a good sign.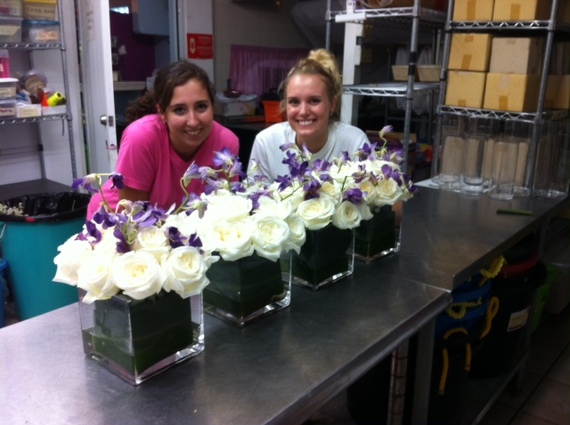 There was one intern, for example, who lied, saying she needed to be "back at school" earlier than expected and asking to leave her summer internship a week early. I gave her permission because school comes first. Yet she told other employees the truth - she was headed to Europe with her parents and taking online classes. She spent every minute she could steal of her last two weeks trying to cram in online classes from her desk in my office on my company laptop thinking I didn't know what was going on. I knew exactly what was going on - I just didn't call her on it until her exit interview. The look on her face was priceless.
Sadly, she'd been a great intern for the first half of her internship. And then her boyfriend came to visit and she lost all focus after that. But that wasn't as bad as the lying. And thinking she was smarter than the lady in the office who actually signs the paychecks. EVERYBODY ratted her out. Don't ever think your intern supervisor - or your boss's boss - doesn't know what's going on with all of the interns. If you're breaking rules and slacking off and nobody is doing anything to stop you, it means they've already lost respect for you and given up. Don't bother to use them as a reference. In her case, it wasn't worth my time and effort to try to teach her anything else so I gave her busywork projects and let her think I was clueless just because it wasn't worth the drama.
My fall interns Liz Cooney and Chelsey Commins will be leaving us this week to return home to Manhattan and Nebraska, respectively, and their hard work the past couple of weeks inspired this blog. Our new interns Kayla and Devon arrive next Tuesday (that's real dedication - they're coming in BEFORE Christmas because we have a monster wedding that begins on the 26th) and Liz and Chelsey have spent the last few days of their internship doing everything possible to have every single thing ready for my next wedding.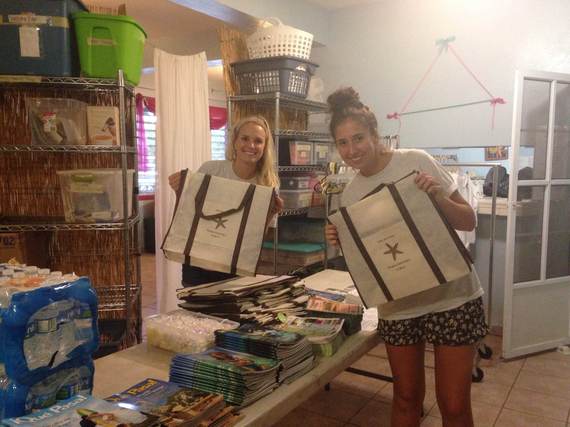 They're also cleaning up their wedding website lists they maintain, updating our Twitter target lists, uploading and organizing all the photos they've taken, submitting final blogs, packing up their lives, and cleaning Casa de Intern so it's ready for the new interns to arrive next week. And they're doing it all with a bounce in their step and a smile on their faces.
They've shredded the files of the clients they worked on. They've helped get all our company Christmas gifts packaged and shipped. They've been hauling home boxes the incoming interns have shipped to themselves, and getting their work spaces and computers ready for their replacements.
These young women have not only grown as wedding planners but they've also grown professionally this fall working for my company, and the way they've busted their butts right down to the wire tells me that not only do they have what it takes to succeed in any career field they choose, but also that I taught them to love and respect my company and our clients and to want to make sure everything is perfect when they go home. I instilled loyalty in them in just a few months but working as hard as I could to teach them as much as possible as fast as possible. I appreciated their hard work, and they appreciated the internship.
Ideally, an intern should start out good, and get better and better, throughout the course of an internship. It's an easy thing to measure in this business - they're baffled and trying to keep up at their first wedding and hopefully, if I've done my job, they're totally in control and seeing problems before I do before they finish their last. It's an amazing thing for me to watch. In a perfect world, I sit back and guide them and watch as they execute their final events before they leave us. And sometimes, that's what actually happens.
But it isn't enough to pull off the weddings you're assigned to assist with at Weddings in Vieques, you have to finish up strong too. There's homework to do and assignments to finish and loops to close before you go. Boxes to ship back to brides and inventory to take for the next weddings they won't be here to see. And that's what Liz and Chelsey have been doing this week. It's a little like the end of the year in grade school when you spend the last few days cleaning your desk, turning in books and collecting your artwork. Just with a different and more complicated "to do" list.
Finally, don't lose your head and party too hard the last few weeks of an internship someplace cool. Whether you're in New York, DC or on a Caribbean island like we are, you've had plenty of time to have fun while you were there - this is not Senior Week. Showing up for work hung-over if your boss wasn't out drinking with you is wholly unacceptable.
We have pretty strict behavioral policies for our interns because we can't be out partying and misbehaving in public while there are clients on our tiny island. And most of the time, we have clients here. Often overlapping groups of them. It's just not okay to have a bride or groom or guest see my interns (or any wedding planning staff) throwing up in a bar while they're on the island. Likewise, if you've spent a semester working on Capitol Hill, you don't need to get labeled a "wild card" or "party girl" in your last two weeks after you've spent months trying to convince these people they might want to hire you for real someday. Wait til you get home and let loose and celebrate your success then. Celebrating too early may mean there's nothing to cheer about later on.
Every single day of a good internship makes a difference in your future. Your performance should improve as you learn the job and by the end, you should be a rock star if this is a job field you're meant to enter. Be smart. Be mature. Stay focused. And leave your internship knowing you gave it your all right up til the last day. The people who count will notice.
Good luck!