A founding member of the American College of Lifestyle Medicine, Dr. Michael Greger is a physician, author, and internationally-recognized speaker on nutrition, food safety, and public health issues. He is a graduate of Cornell University School of Agriculture and Tufts University School of Medicine. Currently Dr. Greger serves as the Director of Public Health and Animal Agriculture at The Humane Society of the United States. Hundreds of his nutrition videos are freely available at NutritionFacts.org, with new videos and articles uploaded every day.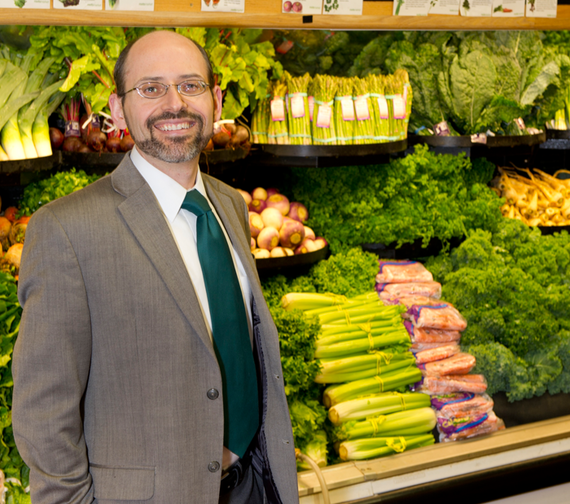 Dr. Greger will be joining us on the 2015 Holistic Holiday at Sea vegan cruise for the first time this year. Click here for a full list of Dr. Greger's cruise presentations.
1) What one change would you suggest for someone just getting started on their journey to having a healthier life?
Remove all the junk from one's house. Then one doesn't have to deal with the temptation. If you get hungry enough, you will eat that apple.
2) Have any of your views evolved over the course of your career in regards to healthy diet?
Dramatically! Nutrition is an exciting dynamic field -- there are more than 10,000 articles published on human nutrition in medical journals every year. Anyone who's promoting the exact diet that they were in previous years probably isn't keeping up with the latest science, though in general, the balance of evidence has remained remarkably consistent -- centering one's diet around whole plant foods.
3) What are you most proud of, in relation to your work?
Probably my annual reviews. Currently I have videos covering 1,814 nutrition topics. Where do you even begin? Many people have expressed their appreciation for the breadth of material, but asked that I try to distill it into a coherent summary of how best to use diet to prevent and treat chronic disease. I took this feedback to heart and in 2012 developed "Uprooting the Leading Causes of Death," which explored the role diet may play in preventing, arresting, and even reversing our top 15 killers. Not only did it rise to become one of the Top 10 Most Popular Videos of 2012, it remains my single most viewed video to date, watched over a million times. And NutritionFacts.org is now up to more than a million hits a month! In 2013, I developed the sequel, "More Than an Apple a Day Combating Common Diseases," in which I explored the role diet could play in treating some of our most common conditions. I've been presenting it around the country over the past year and it ended up #1 on our Top 10 Most Popular Videos of 2013. In 2014, I released the third of the trilogy, "From Table to Able Combating Disabling Diseases with Food," in which I explore the role of diet in correcting some of our leading causes of disability. These live presentations distill some of the most compelling evidence I could find on the power of diet to affect our medical destiny.
4) What changes in your industry excite you the most?
To see the largest managed care organization in the country come out and promote a plant-based diet is a tremendous step forward. I profile this remarkable achievement in my video "What Diet Should Physicians Recommend?"
5) What exciting things do you have on the horizon for 2015?
I'm excited about my upcoming book, How Not To Die, which will be published by Macmillan in 2015 -- stay tuned!